Boy Kills World Will Feature Bill Skarsgård And Samara Weaving In A Bonkers Assassin Story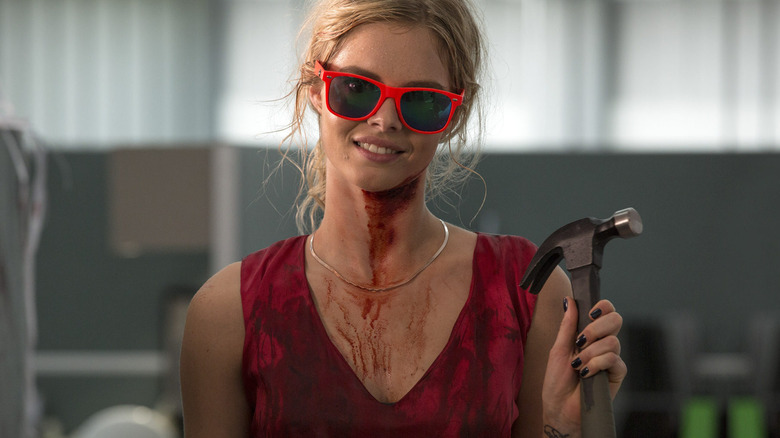 Shudder
Everything about "Boy Kills World" is starting to feel like it was created in a lab with the intent of taking pure action hype and converting it into a feature film. The movie is in pre-production to shoot in South Africa, and today's casting announcement is straight up out-of-control in its awesomeness. 
Bill Skarsgård ("IT," "Atomic Blonde") stars as the protagonist, a deaf and nonverbal man with an overactive imagination. After his family is murdered, he escapes to the jungle and is trained by a mysterious shaman (Yayan Ruhian — "The Raid: Redemption," "Star Wars: Episode VII – The Force Awakens") to control his imagination and become the ultimate assassin. 
Hopefully the trope of Skarsgård being "voiceless" is handled with respect, but this will obviously not be something we can address until the film is released. The latest news on the "By Kills World" front is that Skarsgård and Ruhian are being joined by genre darling Samara Weaving ("Ready or Not," "Guns Akimbo"), guaranteeing that midnight movie fans everywhere will be thirsting for this movie every day until it comes out.
Who's Making Boy Kills World?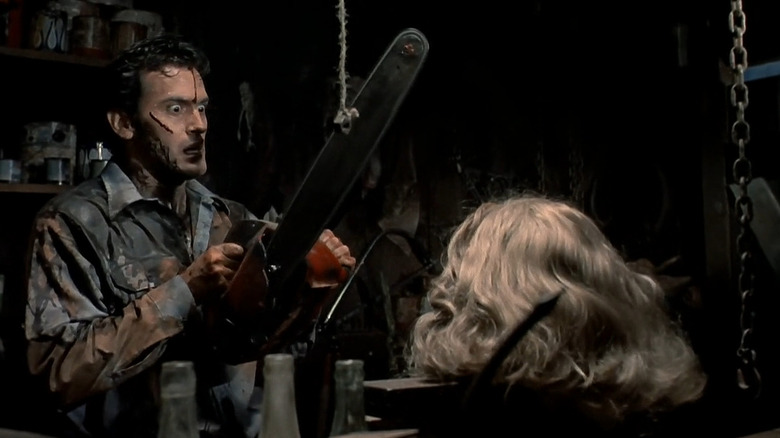 Renaissance Pictures
"Boy Kills World" comes to us from German filmmaker Moritz Mohr in his feature directorial debut. The screenplay was written by Arend Remmers ("Sløborn") and Tyler Burton Smith ("Kung Fury: The Movie"), which again really speaks to the heart of genre lovers. To keep the excitement rolling, after Mohr put together an extensive lookbook for the film it somehow got on the radar of Sam Raimi ("Evil Dead," "Spider-Man," "Drag Me To Hell") who is now producing the feature through his company, Raimi Productions, alongside Roy Lee of Vertigo Entertainment.
Said Raimi said in an exclusive with Deadline: 
"I am thrilled to be partnering up again with Roy Lee on Moritz Mohr's 'Boy Kills World.' Moritz has a brilliant sense for action, humor, and world building that I just cannot wait for the world to see. We are excited to be collaborating with Nthibah and Hammerstone to bring Moritz's unique film to life."
Zainab Azizi of Raimi Productions, Dan Kagan and Andrew Childs of Vertigo Entertainment, Stuart Manashil of Novo, and Reza Brojerdi of Ventaro Film are also set to produce. Simon Swart, CEO of Nthibah Pictures, added to Raimi's sentiments with his own hype for the movie: 
"'Boy Kills World' is set in a distinct dystopian world, combining real world themes with a stylized look that is fresh, cool and original, borrowing from the best of graphic novels. With a script that combines wild innovative action sequences, a sense of humor and a lot of crazy, this film has the potential to be a worldwide hit and potential franchise property."
An action franchise with Bill Skarsgård, Samara Weaving, and Yayan Ruhian? Shut up and take my money.