Edgar Wright Has No Plans To Ever Make A Shaun Of The Dead Sequel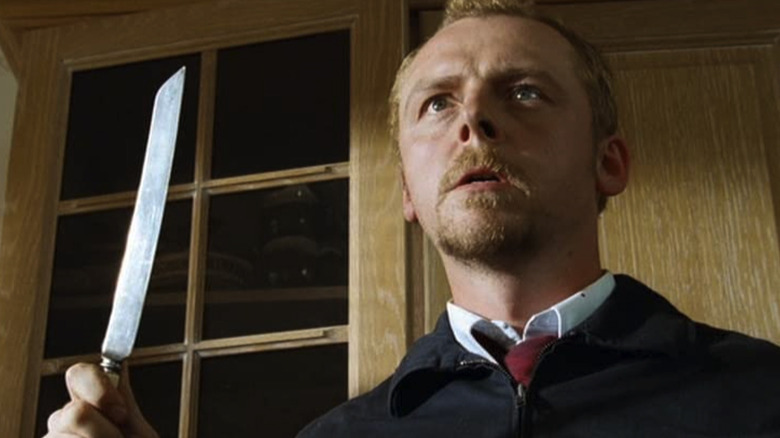 Rogue Pictures
In 2004, director Edgar Wright burst onto the scene with "Shaun of the Dead," a hilarious zombie movie which, like the very best parodies, serves as an effective entry in the genre it's sending up. Despite Wright going on to eventually complete his so-called "Cornetto Trilogy," some fans have asked the filmmaker if he'll ever make a direct sequel to "Shaun of the Dead." If you're one of those people holding out hope for seeing the further adventures of Shaun and Ed, it sounds like you should drown your sorrows at the Winchester (if you're over 21, of course): Wright says he isn't interested.
"I haven't gone back to horror-comedy, because with Shaun Of The Dead I felt like I had said much of what I wanted to say with that movie," the director told SFX Magazine (via GamesRadar). "It's difficult to return to that, even as a producer. Sometimes I get sent films – people want to make the next Shaun and want me to come aboard as a producer. But I find it difficult to cover the same territory again."
"Films Take So Long to Make"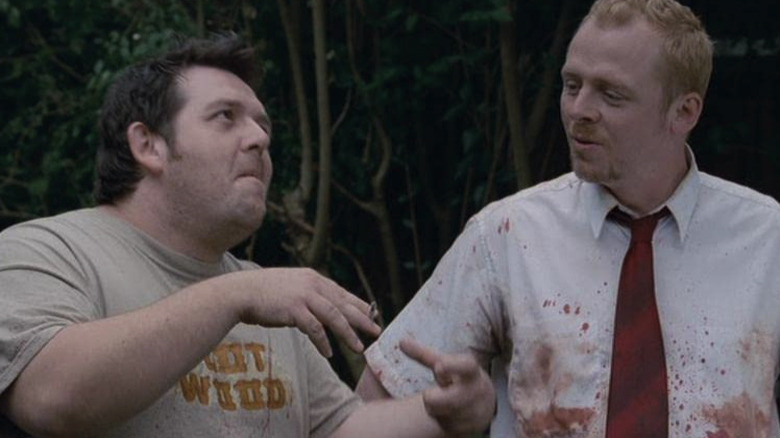 Rogue Pictures
In that same interview, Wright explained why it's not such an easy task to return to that beloved cinematic world.
"The thing is that films take so long to make. I think that's the thing that fans don't quite understand sometimes. They'll say, 'Why don't you knock out a Shaun sequel?' It's like, these films take three years to make, you've got to really, really love it to do it. So because films take longer to make, trying to challenge yourself with a different subject matter or something you haven't done before, it's always the real motivator."
As much as I love "Shaun of the Dead," I'm a hundred times more interested in seeing Wright push himself into new and uncomfortable realms as a filmmaker than seeing him return to the well again. All artists should be encouraged to evolve, and with his new film, "Last Night in Soho," it sounds like Wright is entering an exciting new phase of his career in which he's no longer leaning as much on nudging and winking to the audience in his movies. Instead, he's continuing to hone his own personal tastes by forging them through new lenses, leaving the winking behind and becoming more confident in letting the work stand on its own.
I don't know about you, but I'll take that over a "Shaun" sequel any day.