5 Daniel Craig Movies To Stream After No Time To Die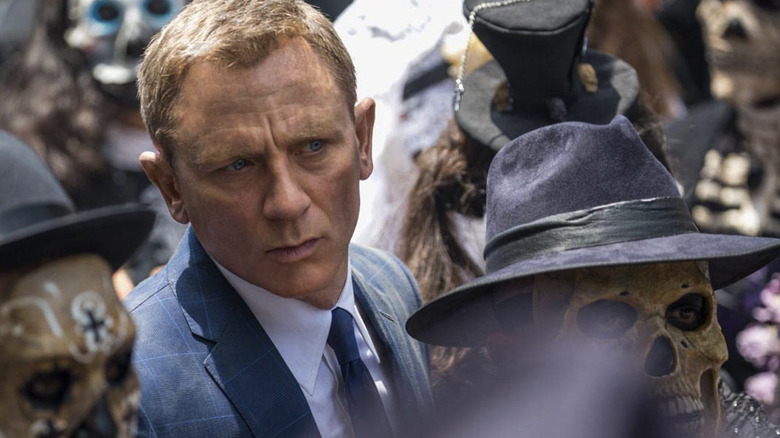 MGM
"No Time to Die" is the final hurrah for Daniel Craig's James Bond, but luckily, the actor has had plenty of other great roles over the years. So if you find yourself curious about some other standout entries in his filmography, we're here to guide you. 
A quick note before we begin: "Knives Out" and "Munich" are not on this list. That's because A) this list is limited to just five films, B) "Knives Out" was very well-received when it came out a few years ago, so I assume you've probably seen it by now, and C) "Munich" comes from the biggest director of all time (Steven Spielberg), so there's a strong chance you already know about it. If you haven't seen either of those yet, consider them bonus recommendations.
Logan Lucky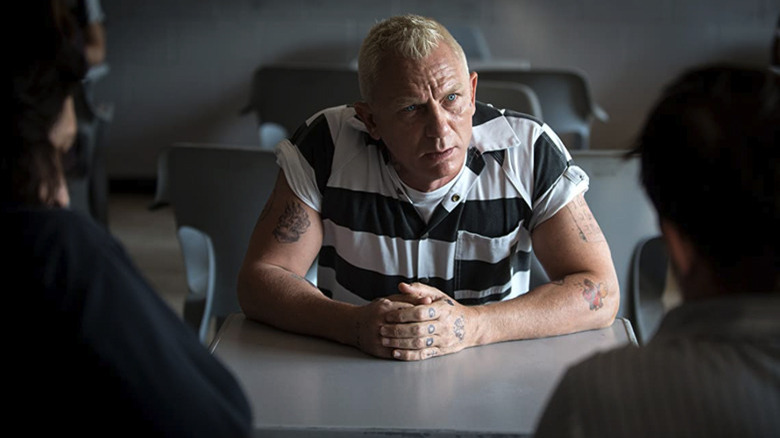 Fingerprint Releasing
Craig's Bond movies largely avoid the types of quippy one-liners that helped define earlier incarnations of the character, and Craig's portrayal of a psychologically and emotionally broken bruiser of a man didn't leave much room for much joy in those films. Thankfully, Steven Soderbergh's "Logan Lucky" gives him the chance to be an absolute madman in the best possible way. His character's name is "Joe Bang," an explosives expert with a go-for-broke attitude and a penchant for making purposefully terrible jokes and cackling with pure, unadulterated glee. It's the most purely fun performance of Craig's entire career, and it proves once and for all that Bond needed Craig, not the other way around.
The Girl With the Dragon Tattoo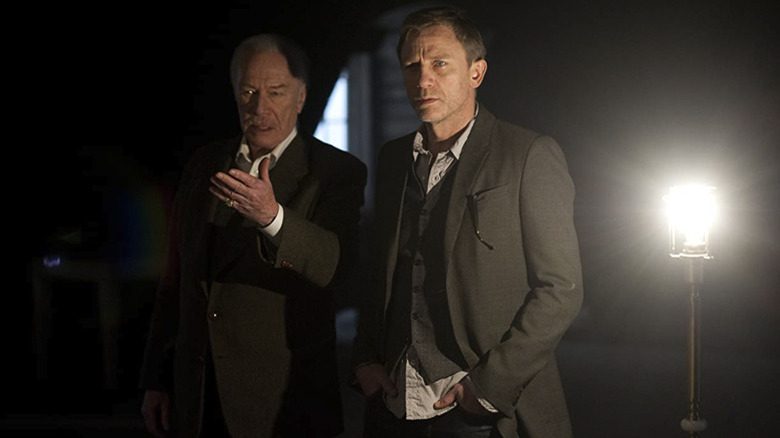 Columbia TriStar
David Fincher's adaptation of "The Girl with the Dragon Tattoo" wasn't as much of a phenomenon as the original Stieg Larsson novels or even the Swedish film trilogy that launched actress Noomi Rapace's career. In fact, the movie didn't perform well enough to earn an immediate follow-up (although a weird kinda-sorta sequel came out a few years later with a different cast and a different director). But the "feel-bad movie of the year" (as the movie's marketing trumpeted at the time) features Fincher's trademark precision, and Craig's dogged performance as journalist Mikael Blomkvist fits well into the Fincher mold of characters wrestling with obsession. (I know this is supposed to be all about Daniel Craig, but I can't talk about this movie without mentioning Rooney Mara's transformative performance as Lisbeth Salander, which briefly launched her into the stratosphere as a performer.)
Layer Cake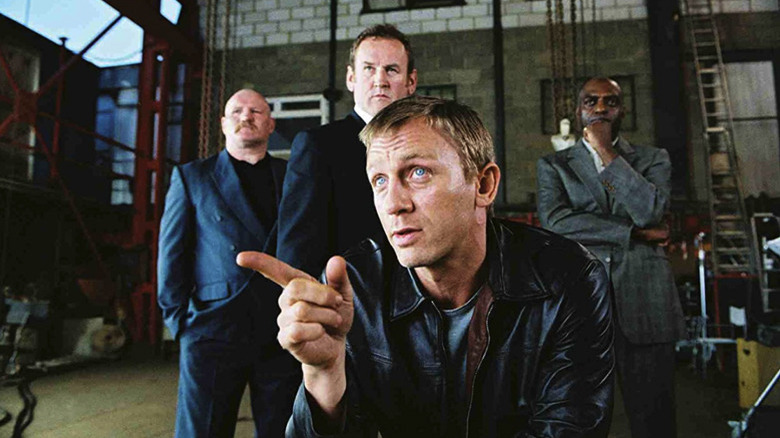 Sony Pictures Classics
Craig brings an icy intensity to his unnamed character (credited only as "XXXX") in "Layer Cake," a British gangster film which marked the feature directorial debut of Matthew Vaughn, who would direct the "Kingsman" movies years later. "Layer Cake" is much more in the vein of Guy Ritchie's early gangster flicks "Lock, Stock and Two Smoking Barrels" and "Snatch" (both of which Vaughn produced), full of low-level criminals making dumb decisions and Craig as a whip-smart cocaine dealer desperately trying to avoid getting dragged down into their idiocy. This movie has been widely credited as the film that ended up getting him the role as Bond, but it turns out that is incorrect; the false story has been printed so many times that it has become the prevailing narrative, but stay tuned to learn about the movie that really helped him get the role.
A Kid in King Arthur's Court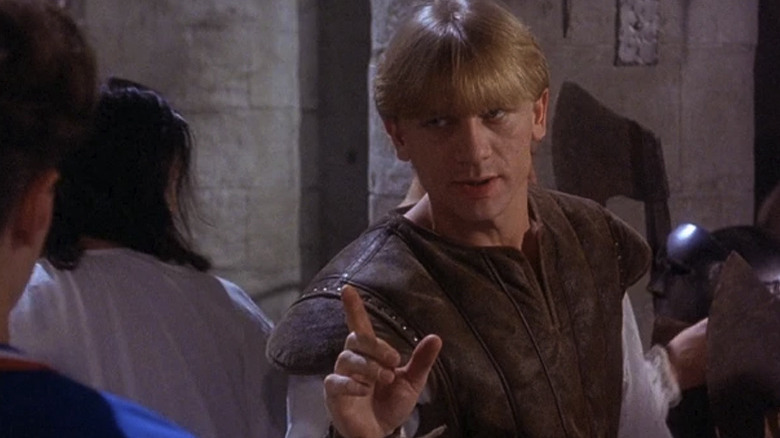 Disney
Did you know that A-list stars Daniel Craig and Kate Winslet both played supporting roles in the same 1995 Disney movie about a kid who gets sucked into a California earthquake and somehow travels back in time to the mythical court of King Arthur? It's true – and as the above image reveals, Craig is sporting an absolutely fantastic haircut that I'm sure he does not regret in the slightest. Craig plays Sir Kane, King Arthur's top knight, who helps to train the future boy (Thomas Ian Nicholas) who fell through the Earth. The film was savaged by critics at the time, but it's an under-seen kids' film that didn't deserve the harsh response it received. It's not a masterpiece – I'm definitely not willing to go that far – but there's some fun to be had here along with the novelty of seeing Craig and Winslet at such earlier points in their careers.
Elizabeth
Working Title Films
Since "No Time to Die" closes the loop on Craig's tenor as James Bond, it's only fitting to go back to the movie that caught the producers' eye and caused them to go after him for the role in the first place.
"He's such a chameleon that you would say, 'Oh my God, he's good. Who's that?' And it was always him," Bond producer Barbara Broccoli recalled in the final episode of the James Bond podcast. "But I remember in 'Elizabeth,' there's this shot of him walking down the corridor, and I said, 'My God, he can do anything, this man.' He's lit from within. Do you know what I mean? When he's on the screen, you can't take your eyes off him ... he's just electric on the screen. I just kept thinking, 'He's the guy,' and no one came close."
Craig doesn't have a ton of screen time in this one, but he leaves a lasting impact as a priest who is not afraid of getting his hands dirty. There's also a torture scene that predates the one in "Casino Royale," and while it can't hold a candle to what Bond endures in that movie, I can't help but think that when the Broccolis watched "Elizabeth," they probably took note of how Craig could be sleek and stately one minute and getting absolutely wrecked the next.