Watch The First Five Minutes Of Ridley Scott's The Last Duel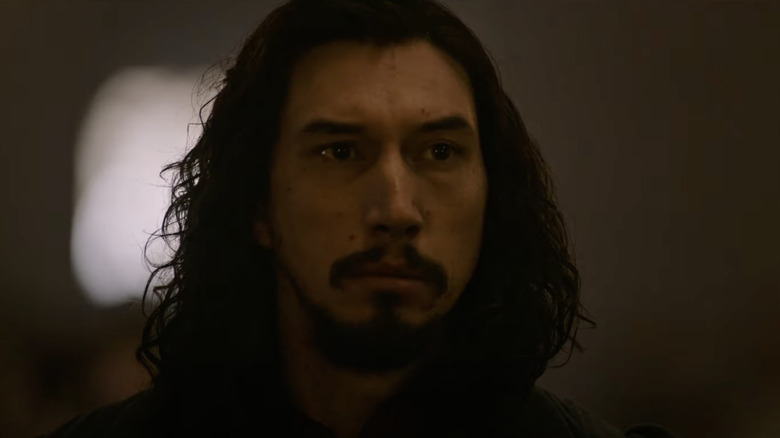 20th Century Studios
Want to see five minutes of the actual last duel in Ridley Scott's "The Last Duel," a movie that stars Adam Driver, Matt Damon, Ben Affleck, and Jodie Comer? If so, you're in luck! 20th Century Studios has released an extended clip, showcasing the first five minutes of the film.
The clip has Driver and a barely recognizable Damon facing off against each other in appropriate Medieval jousting fashion (the film is based on a true story from 1386) in what is presumably the last duel the movie's title is referencing (can we assume the rest of the movie is told in flashbacks?).
The story revolves around Comer's character, Marguerite, the wife of Jean de Carrouges (Damon) who accuses Carrouges' friend, Jacques Le Gris (Driver) of raping her. Carrouges challenges Le Gris to a duel — the last sanctioned duel in France's history — when no one believes his wife.
If you're intrigued you can check out /Film's review here and check out the extended clip below.
The Last Duel Extended Clip
The extended clip gives us a taste of the tone and imagery of the film. The infamous duel took place in late December, and the grey skies and snow floating through the air add to the somber tone of the event. We also see the three core characters of the film — Marguerite, Jean, and Jacques — as they all prepare for what will be a crucial moment in all of their lives.
"The Last Duel" is broken up into three parts, each told from Marguerite's, Jacques' and Jean's point of view. Here's the official synopsis for the film, which also touches on the themes the movie explores:
"The Last Duel" is a gripping tale of betrayal and vengeance set against the brutality of 14th century France. A cinematic and thought-provoking drama set in the midst of the Hundred Years War, the film explores the ubiquitous power of men, the frailty of justice, and the strength and courage of one woman willing to stand alone in the service of truth. Based on actual events, the film unravels long-held assumptions about France's last sanctioned duel between Jean de Carrouges and Jacques Le Gris, two friends turned bitter rivals.
In addition to Damon, Driver, Affleck and Comer, "The Last Duel" also stars Harriet Walter as Nicole de Buchard. Nicole Holofcener co-wrote the screenplay based on the book by Eric Jager, with Affleck and Damon writing the "male perspectives."
"The Last Duel" premieres in theaters on October 15, 2021