Succession Season 3 Clip: Watch The Immediate Aftermath Of The Shocking Season 2 Finale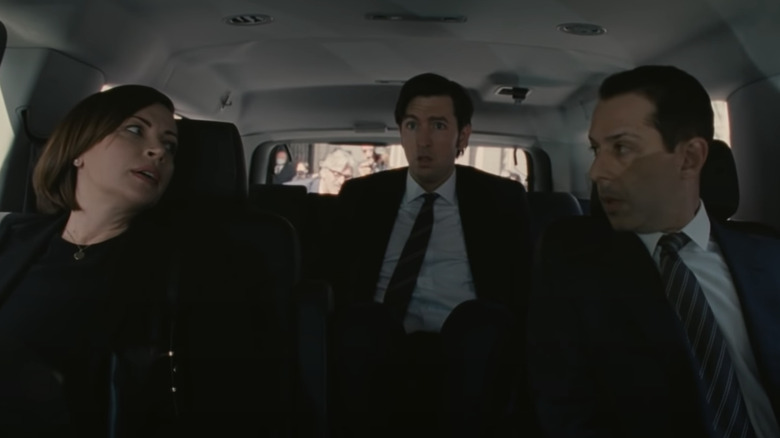 Welcome to the war room, "Succession" fans. It's been a long two years since Kendall Roy (Jeremy Strong) declared war on his father in the explosive season 2 finale, and we've spent that time wondering — what comes next? As it turns out, HBO is giving us a very direct answer.
Season 3 picks up exactly where the season 2 finale left off, immediately following the press conference exposing Waystar Royco's darkest deeds. And with the premiere date still weeks away, HBO just dropped an exclusive look at those first few moments of the season. The latest clip shows Kendall gearing up for the chaos that's sure to follow. Let the sh*tstorm begin!
You can watch the new "Succession" clip below!
Succession Season 3 Clip
Kendall just stabbed his family in the back on national TV. And if the in-universe audience loved it half as much as we did, then our #1 boy just got a major popularity boost. All will be revealed once he gets his team together and takes a moment to assess the damage, but until then, everyone must be wondering what Kendall's tallest cousin has to say on the matter. Good ol' Cousin Greg (Nicholas Braun) really hammers in his response, loudly repeating, "NO COMMENT." Ah, it's always nice to hear from Greg.
As Kendall and Greg make their escape from the press conference, they are joined by Waystar's head of PR, Karolina (Dagmara Dominczyk), who comments that the company car they've commandeered is no longer Kendall's to ride in. Looks like there are serious consequences to revealing the company's illegal activities. Like being fired. This is very helpful information and Karolina's read on the situation proves that she could be a helpful person to have on Ken's side. So naturally, he goes full sanctimonious, holier-than-thou and makes his first pitch of the season: join Team Kendall! Join the revolution!
Picking Sides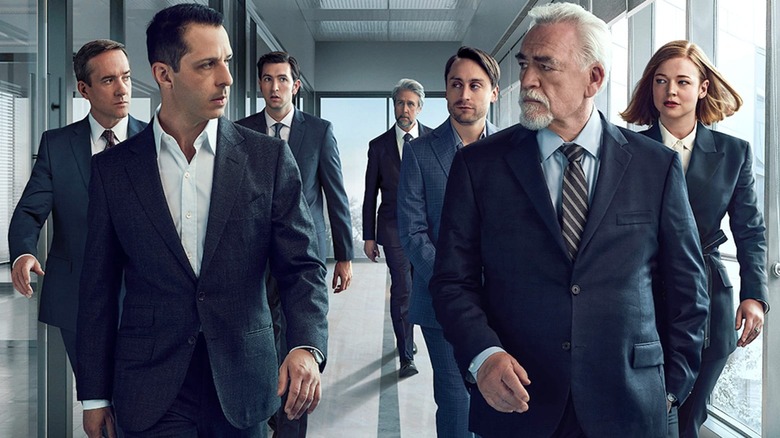 HBO
Riding this righteous wave might be Kendall's best bet — he needs everyone he can get because once Logan (Brian Cox) leaves his Mediterranean yacht, he'll be out for blood. But so far, Kendall seems convinced that he's made the right move, that it's in the best interest of the company and that it's a necessary "revolution." In a way, he's right — he's certainly the lesser of two evils when laid beside his father. But given his tendency to spiral, to stumble, and his history of messing up said revolutions, who's to say? Karolina claims she doesn't "have a dog in this fight" but the tension that once simmered beneath the surface of private family events is now out in front of cameras, thanks to Ken.
The war has been declared and its time to choose sides. Logan will no doubt demand public fealty — and everyone unwilling to give it might be pushed into Kendall's corner. So far, his line-up is looking ... interesting: the ever-present but offscreen Jess (Juliana Canfield), an unsure Karolina, and the bundle of nerves that make up Greg. A team fit for war.
"Succession" returns for its third season on October 17, 2021.