Why Wynonna Earp Was Canceled — Here's What We Know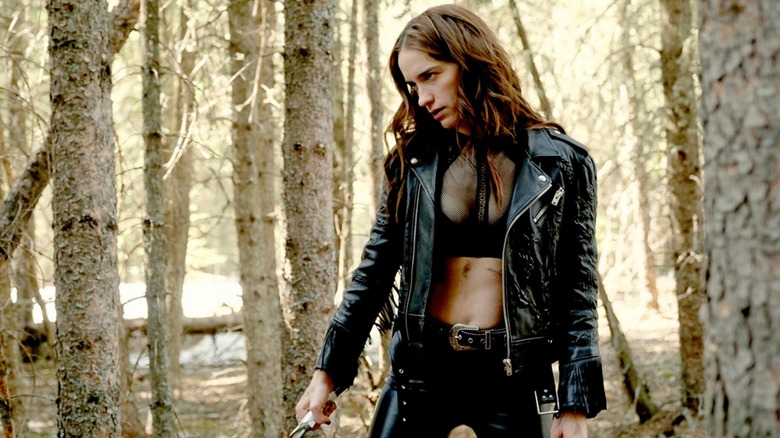 SyFy
Fans of cutting-edge science-fiction hybrid shows just can't seem to catch a break. On the heels of delays for the fourth season, it was announced back in February of 2021 that "Wynonna Earp," the supernatural Western series about legendary lawman Wyatt Earp's great-great-granddaughter, would be shutting its doors for good following the end of that season.
Based on the IDW comic book miniseries from Beau Smith, "Wynonna Earp" (whose titular character is played by Melanie Scrofano) quickly developed a rabid and vocal fanbase known as "Earpers" composed largely of women and members of the LGBTQIA+ community. It's got secret government organizations, her sister is the daughter of an angel, a lot of action-packed old-timey gunfights in the modern era, and Wyatt Earp's former partner, Doc Holliday, is here and ageless ... due to witchcraft, obviously. It's one of the weirdest shows on television and people absolutely loved it, so why did the series end after only four seasons? Let's break down what we know.
The Wynonna Earp Fanbase Was Too Niche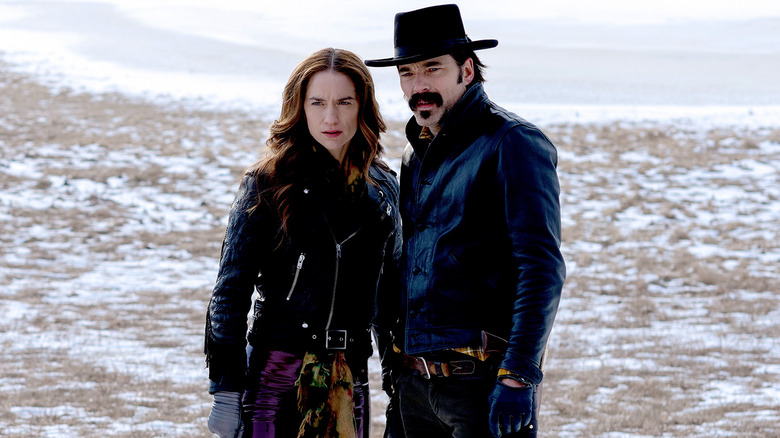 SyFy
It physically pains me to admit it, but "Wynonna Earp" isn't exactly a show with broad appeal. Wynonna is the descendent of a very real person, but the circumstances of her show were well outside of the realm of possibility. Plenty of people love watching police procedurals featuring strong women with guns, but "Wynonna Earp" is a show where the gun is magical, the criminals are usually undead terrors, and that half-angel sister? She's also a lesbian. For everything "Wynonna Earp" has going for it to attract a wide audience, the things that make the show special are unfortunately what will also turn away "normie" viewers.
The fourth season of Wynonna Earp, which aired in August 2020, averaged only a 0.08 rating in the 18-49 demographic and 319,000 viewers. This is a 27% decline in the target demographic and a 32% dip in viewership compared to season three. A show as ambitious as "Wynonna Earp" needed to hang on to higher viewership numbers to justify the production costs, and the unfortunate reality is that the ends couldn't justify the means.
The Legal Rights of Wynonna Earp are Complicated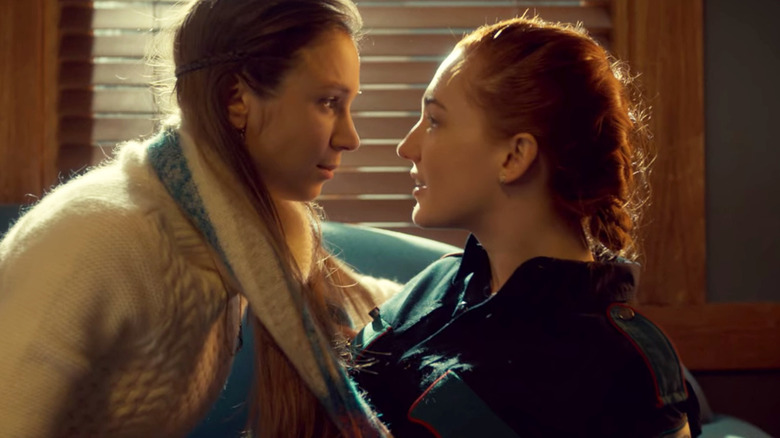 SyFy
The biggest reason for the cancellation is due to the series' intricate legal web of licensing rights, and the cost that accompanies it. 
"Wynonna Earp" is a Canadian production that airs on both Syfy and CTV Sci-Fi Channel, formerly known as Space. In order for SyFy to broadcast the show, they had to pay a licensing fee to the CTV Sci-Fi Channel. Additionally, IDW still owns the rights to the "Wynonna Earp" characters, adding an additional fee on top of an already costly production filled with monsters, vision quests, supernatural beasts, and high concept costuming.
A Possible Resurrection?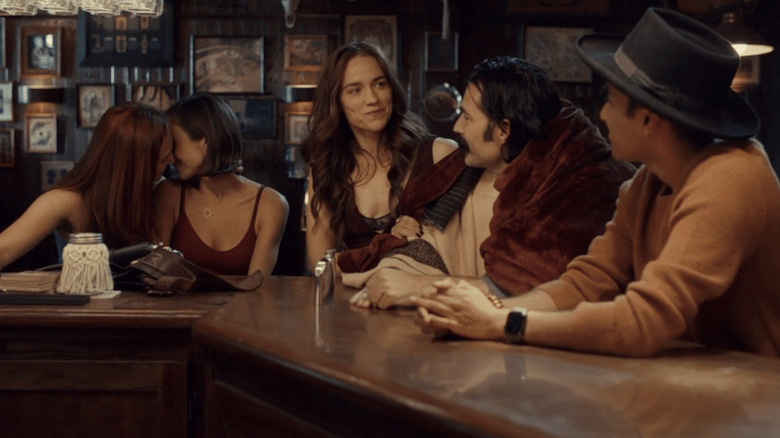 SyFy
While fans were devastated by the announcement of the cancellation, plenty are holding out hope that this isn't the end of the line for their favorite gunslinger. Showrunner Emily Andras has been very clear that she is going to fight for the continuation of the series and is actively looking for a new home for the show. Fans have been pushing heavily for a streamer to pick up the series, and Andras told The Hollywood Reporter that she's been in meetings with plenty of interested parties. "All we need is a U.S. broadcaster, which is not as much moving around the chess pieces as it even was in season four," Andras said. "All the big people are in play, from IMDbTV to Paramount+, Hulu. Name a streamer, they have gotten a call from us." 
There's no guarantee that "Wynonna Earp" will be saved, but considering the Earpers rallied together to put billboards up in Times Square in an attempt to save season 4, and succeeded, anything is possible.