Ragdoll Season 1: Release Date, Cast, And More
AMC+
(Welcome to ...And More, our no-frills, zero B.S. guide to when and where you can watch upcoming movies and shows, and everything else you could possibly stand to know.)
A new AMC+ limited series is just around the corner, and this crime thriller sounds like one that we won't want to miss. Made up of only six episodes, the murder mystery of "Ragdoll" is heading for a late fall release. The morbidly funny serial killer show was first announced in February of 2021, but the show is due to premiere in just a few short months. Here's everything you need to know about "Ragdoll" and more in preparation for its debut.
Ragdoll Season 1 Release Date and Where You Can Watch It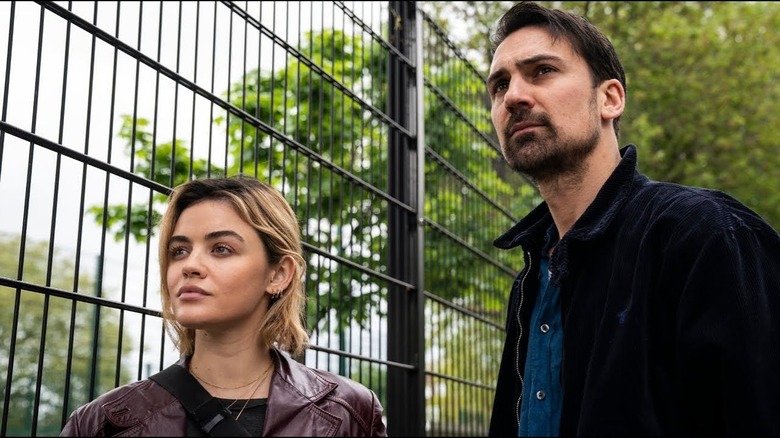 AMC+
In the United States, "Ragdoll" is set to premiere on the AMC+ streaming service on November 11, 2021 and in the United Kingdom, it will air on Alibi. So if you've been putting off trying out AMC+ in this age of Too Many Streaming Services, maybe you can time giving it a shot when this show arrives.
What is Ragdoll About?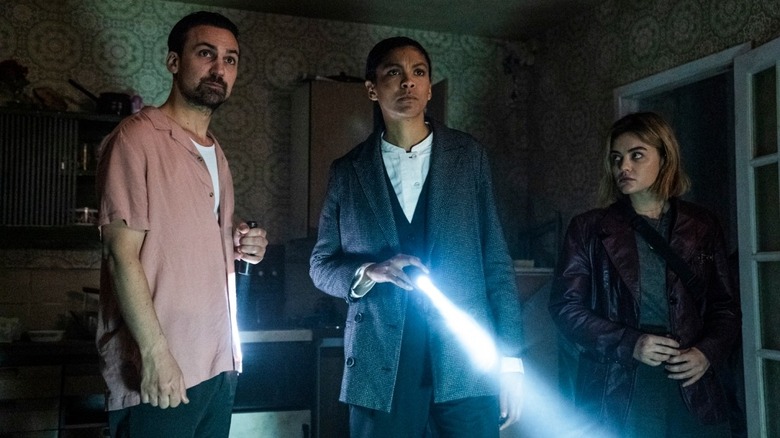 AMC+
Based on the popular novel by Daniel Cole of the same name, "Ragdoll" is a crime thriller surrounding the investigation of the crimes of "The Ragdoll Killer." After six people were murdered, dismembered, and sewn into one grotesque body known as the Ragdoll, Detective Sergeant Nathan Rose, Detective Investigator Emily Baxter, Detective Chief Inspector Terrence Simmons, and new recruit Detective Constable Lake Edmunds are put on the case of solving the tragic and twisted murders. The killer begins to taunt the police by sending a list of their next victims, putting their investigation under a highly scrutinized microscope. 
As described by AMC, "Ragdoll" is a "darkly funny, gruesomely imaginative serial killer thriller, Ragdoll also captures the fascinating but flawed friends struggling with the consequences of institutionalization and trauma."
Ragdoll Season 1 Showrunner, Director, and More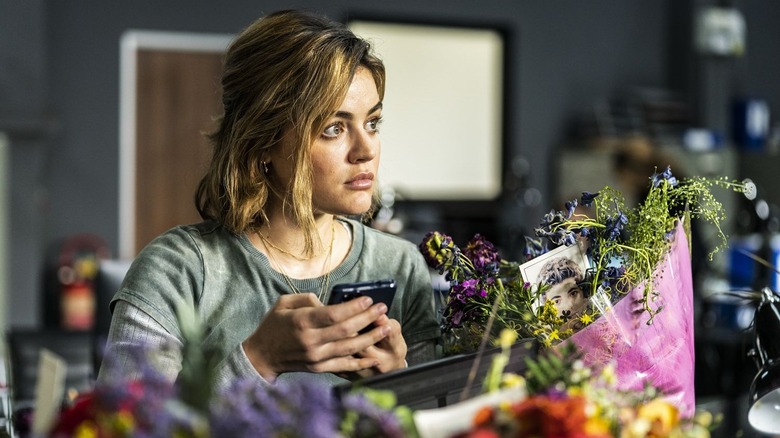 AMC+
The series comes from executive producers Sally Woodward Gentle and Lee Morris for Sid Gentle Films Ltd, the British production company behind the popular show "Killing Eve." Freddy Syborn and Kara Smith have adapted Cole's novel for the screen. Niall MacCormick ("Deceit," "The Sister") and Toby MacDonald ("The Duchess," "My Life in Film") are both listed as having directed episodes for the series. Dan McDermott and Kristin Jones will take the lead for AMC and Philippa Collie Cousins, Commissioning Editor, Drama for UKTV, will serve as executive producer for Alibi. Lizzie Rusbridger will also produce.
Ragdoll Season 1 Cast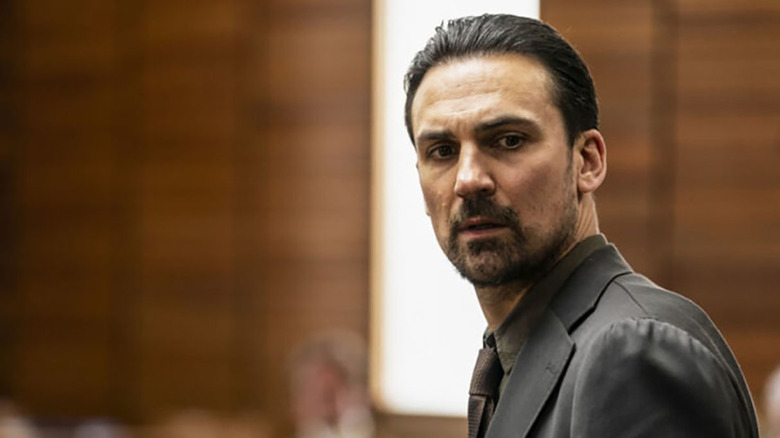 AMC+
Entertainment Weekly was able to interview Hale regarding this new role who said: "I feel like I've been preparing my whole life for this role because I love true crime. I've always wanted to be a part of a show like this because this is the genre I gravitate towards naturally. I watch all the true crime documentaries and listen to the podcasts. And this show is right on the money for what true crime people are into."
"Ragdoll" season one has cast Lucy Hale ("Pretty Little Liars," "Truth or Dare") as DC Lake Edmonds, Henry Lloyd-Hughes ("Harry Potter and the Goblet of Fire," "The Inbetweeners") as DS Nathan Rose, Ali Cook ("Kajaki," "Once Upon a Time in London") as DCI Terrence Simmons, Tim McDonell ("Glow & Darkness," "Wartime Crime") as DCI Chambers, and Thalissa Teixeira ("Anne Boleyn," "Fast & Furious Presents: Hobbs & Shaw") as DI Emily Baxter.