Cruel Intentions Reboot Coming To Amazon And IMDb TV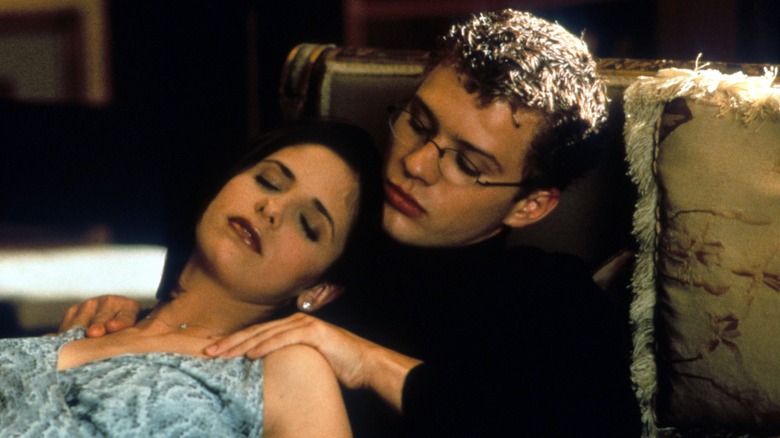 Sony Pictures
Bust out the coke spoon rosaries, because "Cruel Intentions" is back, baby. 
Five years ago, NBC passed on a highly-anticipated sequel to the 1999 cult favorite, "Cruel Intentions." Now, Amazon's IMDb TV is back at it with a series reboot of everyone's problematic '90s fave. The original film was a loose adaptation of the novel "Dangerous Liaisons," but the new series is set to follow two, well, cruel step-siblings who will stop at nothing to uphold their power. Set in a collegiate environment, the new series is centering on the Greek life hierarchy at an elite school in Washington D.C.
What is Cruel Intentions About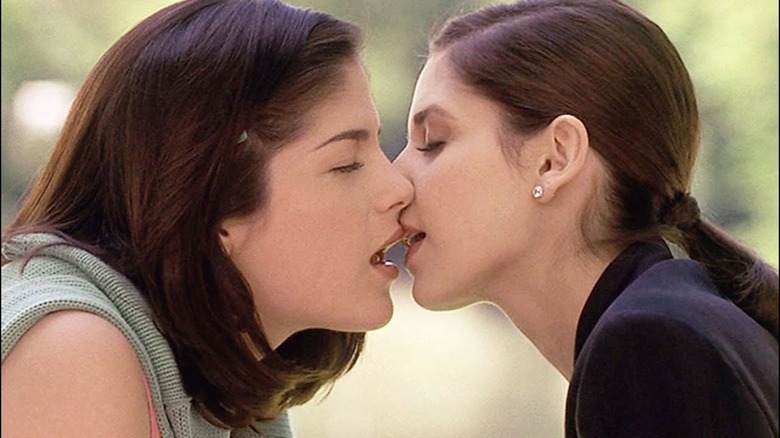 Sony
1999's "Cruel Intentions" starred Sarah Michelle Gellar, Ryan Phillippe, Reese Witherspoon, and Selma Blair and focused on the world of petty, wealthy, and ruthless sexual conquest amongst high school elites. The film was a huge success and won multiple MTV Movie Awards and Teen Choice Awards, with the infamous kissing scene between Sarah Michelle Gellar and Selma Blair taking home "Best Kiss." The kiss also inspired an over-the-top and memorable parody scene in "Not Another Teen Movie."
The new series is taking a different approach, focusing on the aftermath of a brutal hazing incident that threatens the entire Panhellenic system. The events force the relentless step siblings to do anything they can to secure their reputations, even if that means seducing the daughter of the Vice President of the United States. No casting or additional plot information has been released at this time. 
Who is Behind the New Series?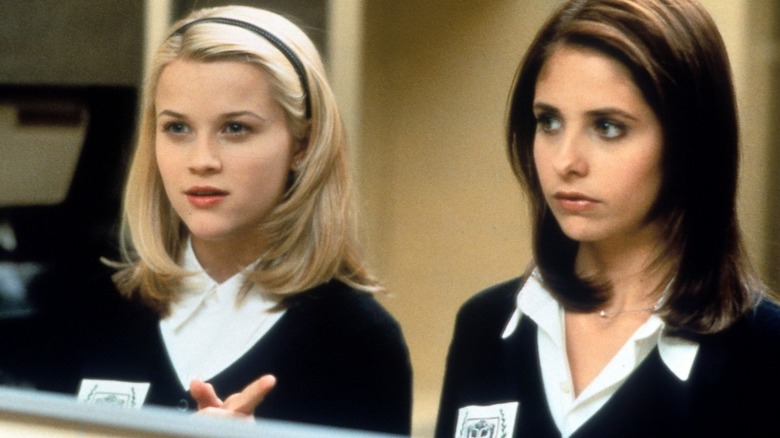 Sony
The new series comes from Phoebe Fisher and Sara Goodman whose updated version of "I Know What You Did Last Summer" is coming soon to Amazon. Neal Moritz, one of the producers of 1999's "Cruel Intentions," is also attached to the project along with Pavun Shetty, the Head of Television for Moritz' company Original Film. Andrea Iervolino and Monica Bacardi of Iervolino & Lady Bacardi Entertainment will executive produce the IMDb TV series along with Bruce Mellon. Sony Pictures Television and Amazon Studios are producing alongside Original Film.
The original pilot from 2016 was set to be a direct follow-up to the original film, with Sarah Michelle Gellar returning in the role of Kathryn Merteuil, but the show wasn't picked up to series. Three episodes of a prequel series from Fox were assembled into a direct-to-video film "Cruel Intentions 2" in 2001, with "Cruel Intentions 3" releasing in 2004, also direct-to-video. In 2015, the film inspired a jukebox musical of '90s staples playing in Los Angeles, Off-Broadway, and at the Edinburgh Fringe Festival. The writers of the musical, Lindsey Rosin and Jordan Ross, were also involved in the original NBC pilot.