Aquaman And The Lost Kingdom Has Bigger Stakes And 'A Lot Of Comedy,' Jason Momoa Teases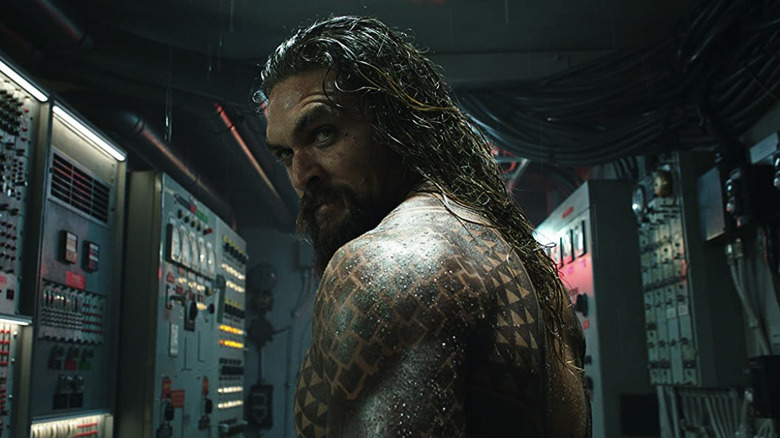 Warner Bros.
Star Jason Momoa and director James Wan are currently in production on "Aquaman and the Lost Kingdom," the sequel to their billion dollar-grossing DC superhero movie. Now, in a new interview, Momoa has done a metaphorical cannonball into the deep end of the pool and generated a new wave of excitement for the follow-up, teasing that it has higher stakes than the 2018 original, and that fans can expect "a lot of comedy" as well. We would expect nothing less from a franchise that has already shown us the hilarious image of an octopus playing the drums.
"There's A Lot More at Risk"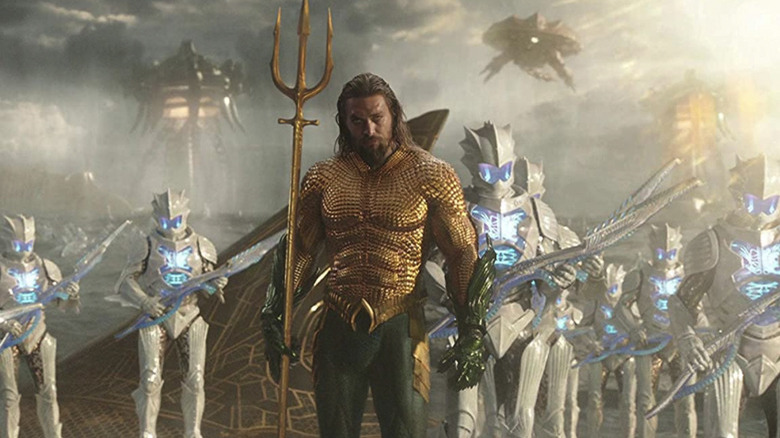 Warner Bros.
While doing the press rounds for Denis Villeneuve's "Dune," in which Momoa plays a warrior named Duncan Idaho, the actor spilled a few details about "Aquaman and the Lost Kingdom" in a conversation with Fandango.
"This Aquaman, this time around, I feel like pulling out all the stops, buddy. We all learned something on the first one. It's exciting because I haven't made too many sequels. I just know that it's, even on the page, it's absolutely wonderful. There is so much going on. I think the stakes are a lot higher. There's a lot of comedy. So, I mean, I giggled reading it. There's a lot of fun, and definitely the action's – I think just in the last three or four years, just technology's constantly moving at such a rapid pace that what we're doing with underwater ... I mean, that's what made the first one so amazing. So it's just gone on to a whole other level. So I'm excited for everyone because it's just a lot more heart, there's a lot more at risk."
Sounds Like Another James Wan Balancing Act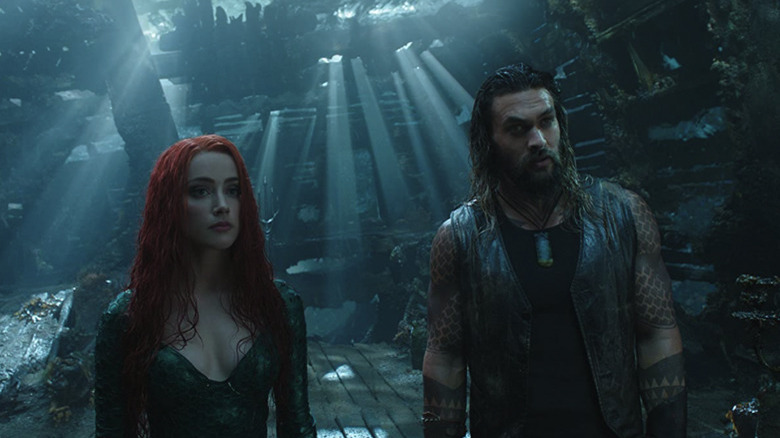 Warner Bros.
While higher stakes and improved technology sound like natural progressions for a sequel, my only hesitation here is tied to Momoa's emphasis when he says "there is so much going on." The first "Aquaman" was arguably too overstuffed with world-building and plot – the character of Black Manta was barely explored because the film had too many other things it chose to prioritize. I know Yahya Abdul-Mateen II has said Black Manta will have more to do in the sequel, which is promising, but it feels like James Wan and his writers are just bursting at the seams with ideas for ways to fill out this world, and I hope they don't lose sight of the characters in that process. Momoa's claim that the film has "a lot more heart" is encouraging because it implies there will be a focus on relationships instead of pure plot, and as someone who didn't love the original movie nearly as much as many of my colleagues, I look forward to seeing if this sequel can get me fully on board the "Aquaman" bandwagon.
"Aquaman and the Lost Kingdom" is currently slated to hit theaters on December 16, 2022.