Ted Lasso Star Hannah Waddingham Heading To Tom Jones Remake For Masterpiece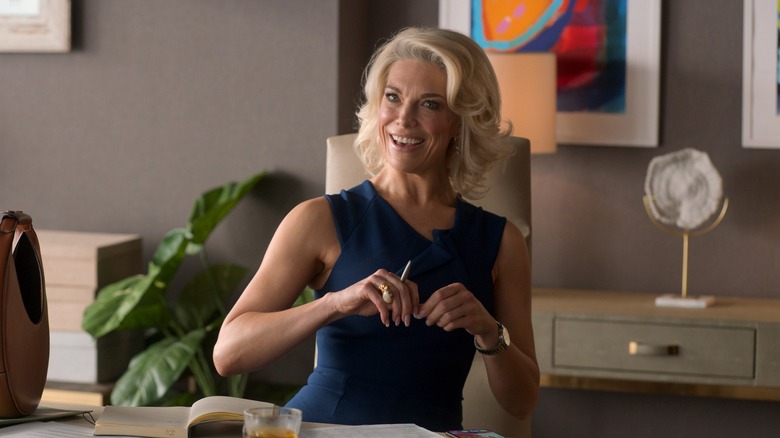 Apple TV+
In what feels like a deeply British series of events, "Ted Lasso" actress Hannah Waddingham has officially joined the cast of "Tom Jones." That's right, your favorite fictional feisty football owner has set her eyes on the miniseries based on the classic British novel, which has nothing to do with the Welsh singer Tom Jones, even if the title does trigger "It's Not Unusual" to start blaring in your head. 
It's best to get all the Tom Jones straightened out in your head now, otherwise, the singer's hits will be stuck in your head for the entirety of this story, and it will be no one's fault but your own.
The series, which is being produced by ITV, Mammoth Screen, and good old Masterpiece (the PBS variety), is based on the 1749 novel "The History of Tom Jones, A Foundling" by Henry Fielding. The original story follows the aforementioned Tom Jones, who is raised away from his parents by a wealthy family on a country estate and grows up to be an extroverted man who is looking for love in all the wrong places. The main cast includes Solly McLeod ("The Rising") as Tom Jones, Sophie Wilde ("Eden") as his love interest Sophia Western, Pearl Mackie ("Doctor Who") as Sophie's maid, Honour, and our girl Waddingham as Lady Bellaston, a high-society woman who wants Tom all for herself. 
What's New Pussycat?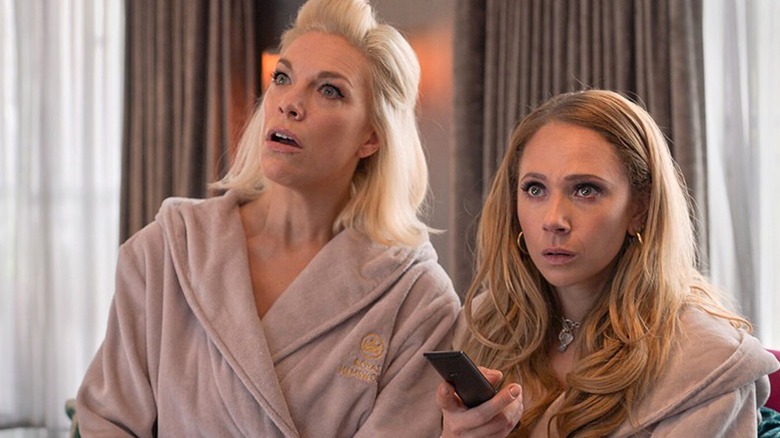 In a press release for PBS, writer and executive producer of the series Gwyneth Hughes describes the series best, saying, "'Tom Jones' is the mother of all romcoms and isn't that just what we all need after the last couple of years of misery? It's a story where the sun barely stops shining, where love conquers all, and at its warm heart stand a pair of young sweethearts everyone can root for."
Although the story isn't all sunshine and rainbows, the novel was considered quite scandalous at the time due to its promiscuous plot lines and sexual scenarios. While the 1963 film (also named "Tom Jones") definitely maintained the novel's racy tone (just look at this vintage poster), it looks like the miniseries won't be anything to scoff at either. As Hughes explains:
"Henry Fielding's 18th century novel is sexy and fun; it's also a dramatic rollercoaster, addressing so many modern concerns around consent, sexual equality and the pursuit of happiness. Tom and Sophia overcome enormous obstacles before finding their way home and to each other. This is a classic adaptation with a wise soul and a great big smile on its face."
"Tom Jones" will begin shooting on location during the fall of 2021 in Northern Ireland. Until then, I highly recommend you read about "What's New Pussycat?," the Tom Jones musical that combines the music of the Welsh Jones with the story of the fictional Jones and feels incredibly cursed.