Love Life Season 2 Trailer: William Jackson Harper Takes The Lead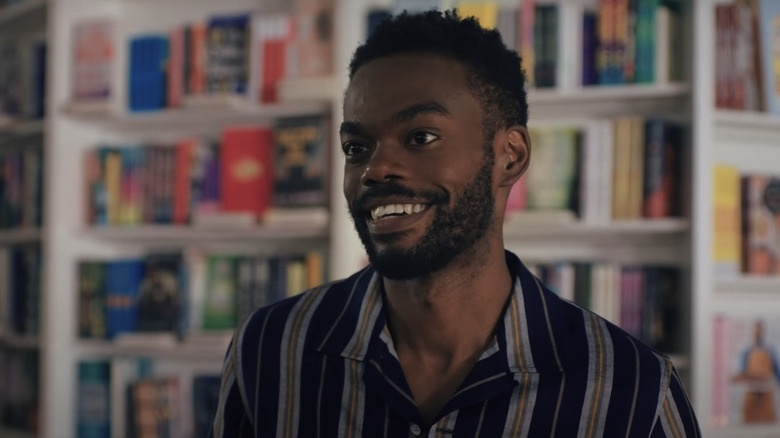 HBO
William Jackson Harper is on the hunt for love, as the new star of HBO's "Love Life." Like Darby (Anna Kendrick) before him, Harper's Marcus Watkins is desperately trying to break the cycle: he's done enough dating and breaking up to be thoroughly exhausted, but quitting isn't an option. Fans of the first season know that he has a very messy journey ahead and though he may not end up with the happy ending he imagines, he'll be happy all the same.
Check out the trailer for "Love Life" season 2 below!
Love Life Season 2 Trailer
According to his friends, Marcus is a "Classic Obama." This might just be a commentary on his corny jokes but hopefully it means his perfect, strong-willed match is out there somewhere just waiting to be wooed. So far, Marcus hasn't had a ton of luck in that department.
Marcus starts the trailer with divorce all over him, moving into a tragically empty apartment that obviously reeks of loneliness. Newly divorced and hoping to find some company for said apartment, he jumps right back into the dating game. And it's a real struggle.
Single life is made so much harder by the end of his marriage, which he thought would last forever. It's been years since he even though about dating, so Marcus follows the trends: he gets on those apps! As he tells his friends, he's "on all the apps, swiping up and down and left and right." So, yeah, it's just as disastrous as expected. At the very least, Marcus has a great group of hilarious friends to help him along the way, pushing him to "make the happiness happen."
What is Love Life?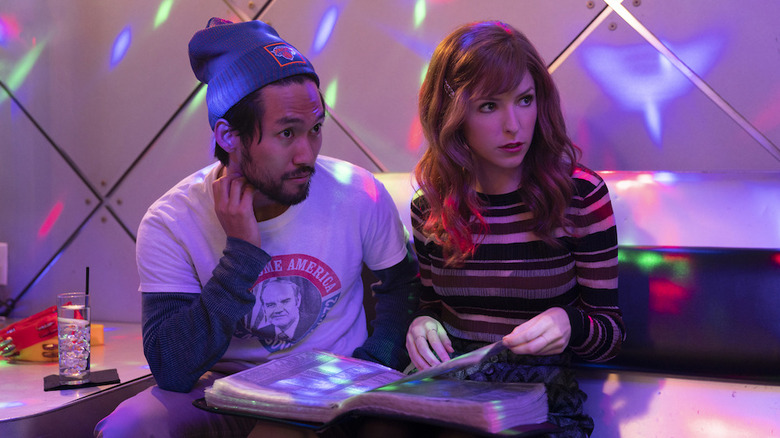 HBO
"Love Life" is a romantic anthology series, described as showing "the journey from first love to last love, and how the people we're with along the way make us into who we are when we finally end up with someone forever." Season 1 centered around Anna Kendrick's Darby, who returns for a smaller role in season 2. The second season is Marcus' story through and through, but the trailer shows that he gets at least a brief chat with the very lovable Darby.
Hopefully she can grant him some advice — though Darby's season is a love story, it also made time for the personal growth needed before she could truly find a lasting relationship. If the same is true for Marcus, then his search for love will be much more complicated than he realizes.
Season 2 of "Love Life" also stars Jessica Williams, Punkie Johnson, and Chris "Comedian CP" Powell, with Keith David narrating the season. Recurring stars include Arian Moayed, Leslie Bibb, Steven Boyer, and John Earl Jelks, along with familiar faces from season 1, Anna Kendrick, Zoë Chao, Peter Vack, Sasha Compére, and Nick Thune.
The series will premiere on October 28, 2021 with its first three episodes, then follow-up with 4 episodes on November 4, with the final four airing on November 11.
Below is the official synopsis for season 2 of "Love Life."
Season two of the Max Original LOVE LIFE, a romantic comedy anthology series from Lionsgate Television and Feigco Entertainment, focuses on "Marcus Watkins" (Emmy nominee and executive producer William Jackson Harper) as he comes out of a years-long relationship with the woman he thought was going to be his person. The rug pulled out from under him, he is plunged back into the search for the romantic fulfillment that he thought he had already found.