The Batman Star Robert Pattinson Teases Lots Of 'Surprises' At DC FanDome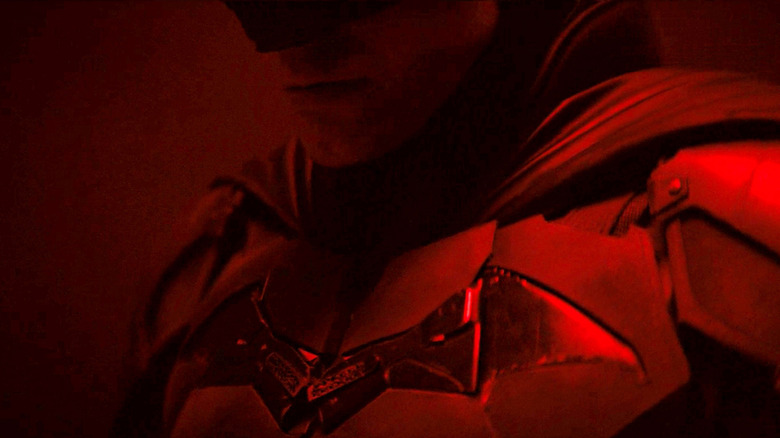 Warner Bros.
It might be hard to believe, but we're still trying to wrap our minds around the fact that it's been over a year since 2020's inaugural "DC FanDome" event that brought us our very first look at Matt Reeves' "The Batman" with its somber, "Se7en"-inspired trailer. To the dismay of fans and despite the end of filming earlier this year, WB has released nothing official in the time since, except perhaps the occasional tantalizing quote and tease. That's all about to change, however, as we're just about to experience the second "DC FanDome" streaming event in only a few short weeks. According to Batman himself, Robert Pattinson, fans are in for some "surprises."
The mere existence of another "Batman" movie is probably enough to satisfy most superhero fans, but those wondering what this latest movie will offer that previous ones haven't done already can look to the cast. Pattinson was an out-of-left-field choice for Bruce Wayne, yet his presence immediately adds a vastly different energy than, say, Christian Bale or Ben Affleck brought to the table. Zoë Kravitz as Selina Kyle is another new addition that fans have been clamoring for ever since she said she was turned down for the same role in "The Dark Knight Rises."
Batman Returns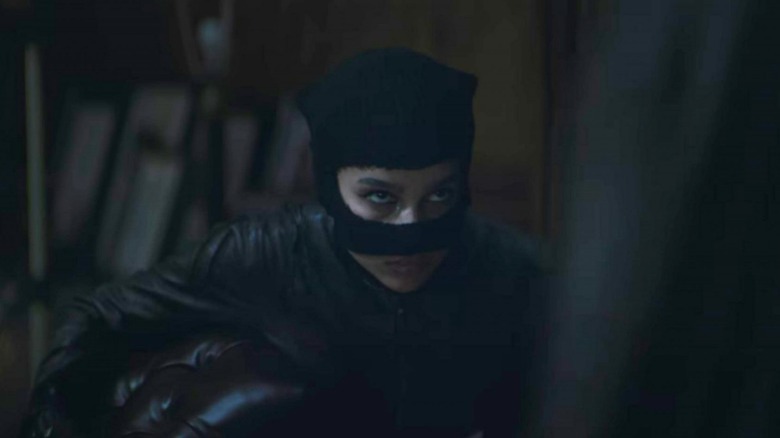 Warner Bros.
During an appearance at the Academy Museum's premiere party, Variety caught up with Pattinson and tried to squeeze any little details they could about what's in store for us during the upcoming DC FanDome. His answer is as coy as it gets, predictably, but he does at least give some hints about Batman and Catwoman:
"Me and Zoë [Kravitz] did some stuff. It's a fun little thing. There are lots of little surprises for it."
Pattinson would probably be laughing if he hopped online this morning and found everyone running stories about his non-answer here, but doesn't that just further prove how perfect he is for a younger, greener, and less-polished Bruce Wayne who's likely to stir things up just for the heck of it? Pattinson also lets slip that he's been able to watch bits and pieces of the film already, but don't get your hopes up for any specifics just yet. As he put it, "I've seen some of the movie now and it's kind of really cool. It's really cool."
Judging from the way Pattinson makes a beeline from the interview the second the conversation shifts to "The Batman," it's probably safe to assume that any future footage we get of the movie ought to go unspoiled. It's been a long wait since we last received any new looks at the film, but it's sure to be worth it. DC FanDome arrives on October 16, 2021 and "The Batman" is scheduled for a theatrical release on March 4, 2022.