Claws Season 4: Release Date, Cast, And More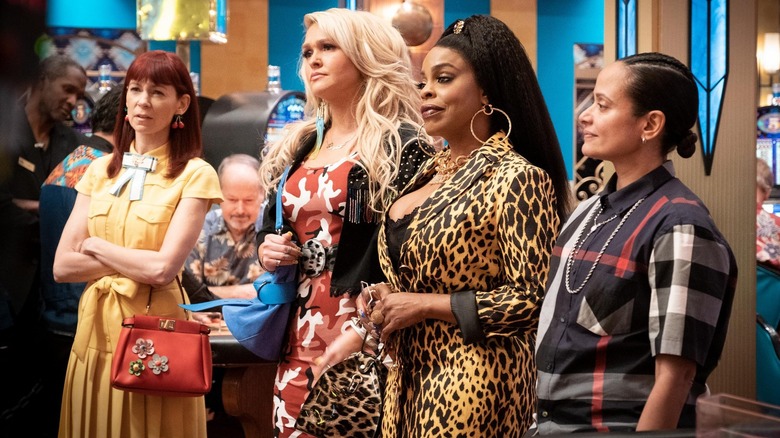 TNT
(Welcome to ...And More, our no-frills, zero B.S. guide to when and where you can watch upcoming movies and shows, and everything else you could possibly stand to know.)
As was announced during the Television Critics Association Summer Press Tour, "Claws" is heading toward its fourth and final season after five well-watched and loved years. The highly-anticipated final season has promised a teaser during Tiffany Haddish's TBS talk show "Friday Night Vibes" with co-host Deon Cole. On December 17, 2021, the cast will sit down with the duo to talk about the past three seasons, tell some never-before-told on-set stories, and so much more. Until that preview, here's everything you need to know about the final season of "Claws."
Claws Season 4 Release Date and Where You Can Watch It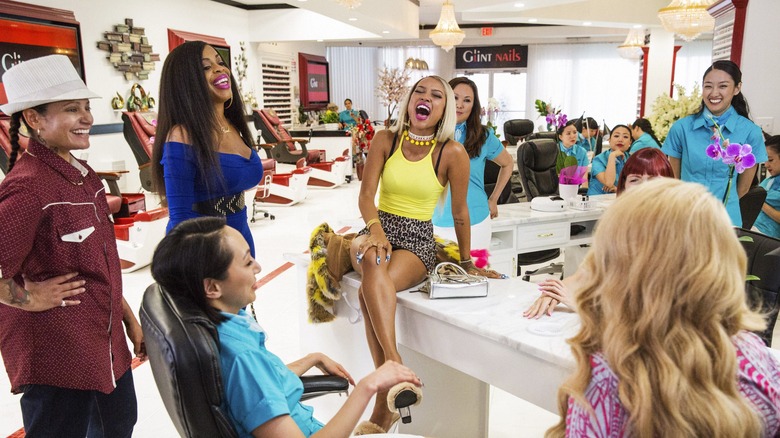 TNT
"Claws" season 4 will premiere on Sunday December 26, 2021 at 9 P.M. ET/PT on TNT.
What is Claws About?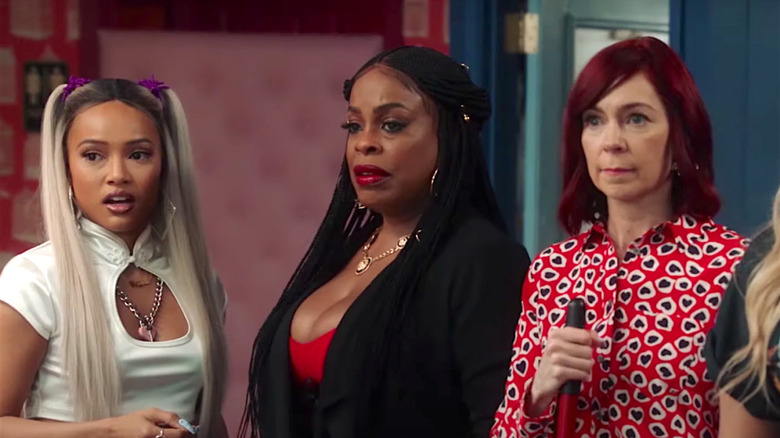 TNT
Originally developed as a half-hour, single-camera comedy for HBO, "Claws" takes place in Manatee County, Florida, where five manicurists invade the male-dominated world of organized crime after laundering money for a neighboring pain clinic only to eventually work their way up to controlling a criminal empire.
Season 3 ended on salon-owner Desna's birthday with everything seeming perfect. Yet when Triad gang member Benedict announces his plans to extend casinos that do not involve her, everything takes a sharp turn for the worse. Mayhem, murder, arson, and a whole lot of secrets are made at the end of the finale, but season 4 is going to bust open all of the skeletons in the closet and everyone is going to have to come face to face with the inevitable. Will they be caught? Will they get away with it all? Only one way to find out.
Claws Season 4 Showrunner, Crew, and More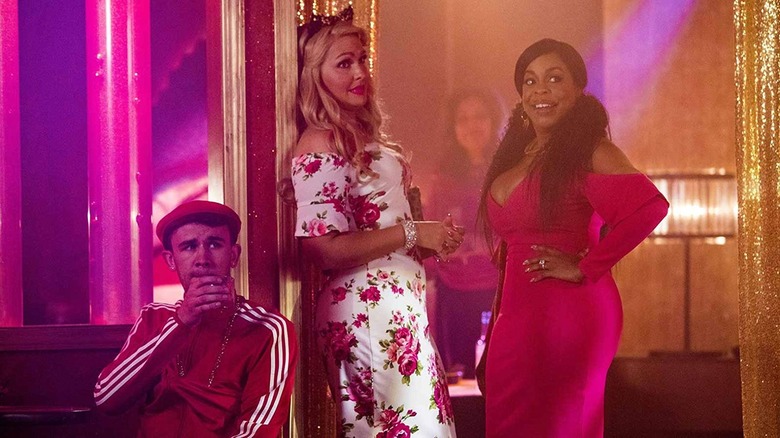 TNT
Executive producers for "Claws" include Rashida Jones, Will McCormack, Janine Sherman Barrois, creator Eliot Laurence and showrunners Sharon Lee Watson and Emily Silver. The series is produced by TNT through Jones and McCormack's Le Train Train in association with Warner Horizon Scripted Television.
Throughout the course of the series, a multitude of writers and directors have contributed to making the show as beloved as it is, but featuring creator Eliot Laurence and executive producer Janine Sherman Barrois as writing a majority of the episodes. Show star Niecy Nash even made her directorial debut with season 3, episode 5 "Zaddy Was A Rolling Stone."
Claws Season 4 Cast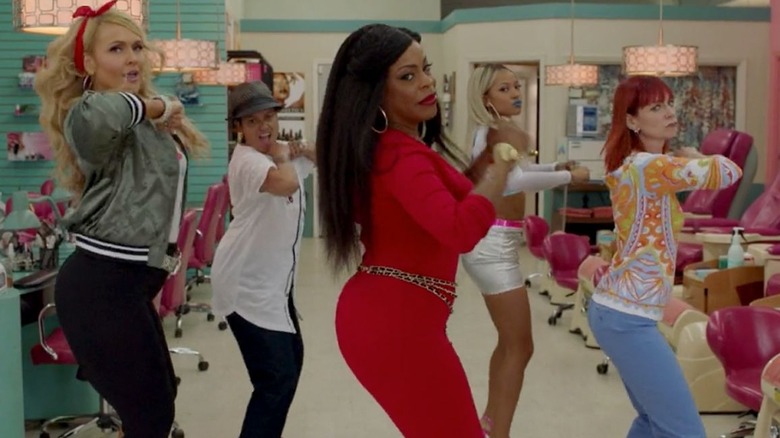 TNT
Returning players include Niecy Nash as Desna Simms, Carrie Preston as Polly Marks, Judy Reyes as Annalise, Karrueche Tran as Virginia Loc, Jenn Lyon as Jennifer Husser, Jack Kesy as Dwayne "Roller" Husser, Kevin Rankin as Bryce Husser, Harold Perrineau as Dean Simms, Dean Norris as Clay "Uncle Daddy" Husser, Jimmy Jean-Louis as Gregory Ruval, Suleka Mathew as Arlene Branch, and Evan Daigle as Toby.
Claws Season 4 Trailer and Synopsis
"Claws" is a midnight-dark, wickedly funny meditation on female badness set in a South Florida nail salon. The series follows Niecy Nash's Desna Simms, who, alongside her crew of manicurists from the Nail Artisans of Manatee County salon, rises to power in the crime world to claim her share of cash and respect. It's the story of hardworking women trying to get by in this economy, set against the surreal, bright, gritty landscape of Florida and the luscious, absurd, extreme excesses of the crime world. "Claws" also stars Carrie Preston, Judy Reyes, Karrueche Tran, Jenn Lyon, Kevin Rankin, Jason Antoon, Harold Perrineau and Dean Norris.