Everything We Know About Heathcliff So Far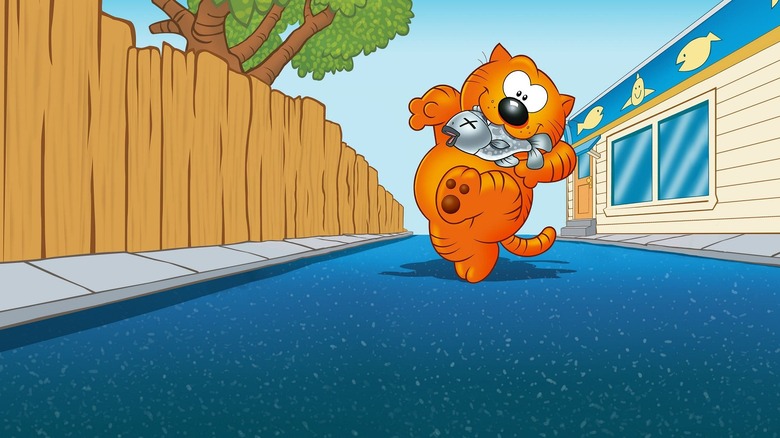 Paramount+
It's been 15 years since we were last blessed with a film about an orange comic strip cat with "Garfield 2: A Tale of Two Kitties," but Legendary Pictures has recently obtained the rights to both a feature film and a series version of the arguably cooler orange cat, "Heathcliff." The favorite of all the Catillac Cats and the Hydrox cookie to "Garfield's" Oreo has become somewhat of a meme in recent years, which makes him ripe for a cinematic update. Will Heathcliff get to wear a sweet leather jacket? Will Heathcliff's weirdly curvaceous anthropomorphic girlfriend cat make an appearance?
Here's everything we know so far about the inevitable "Heathcliff" movie and series.
When and Where to Watch Heathcliff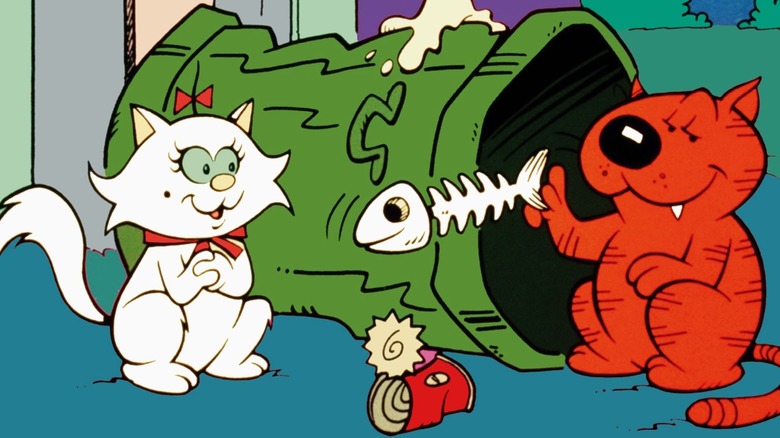 Paramount+
Good news! We have no idea. The rights were just picked up by Legendary and there's still no say if this will be a fully animated film, a hybrid animated/live-action film, so estimating a time of release is also going to be difficult. Paramount+ currently has all of the episodes of the "Heathcliff" animated series, so it feels like a safe assumption that Paramount may become the home for the new movie and series. Then again, Legendary has also collaborated with the likes of Warner Bros., Universal Pictures, and Netflix. Regardless, we're still excited to see what they cook up for good ol' Heathcliff.
What We Think Heathcliff Will Be About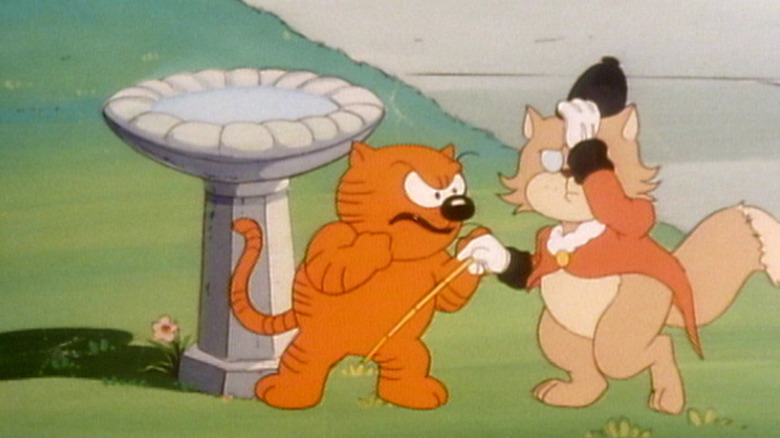 Paramount+
Created by George Gately in 1973 and now drawn by Gately's nephew Peter Gallagher, "Heathcliff" started as a comic strip that at its height ran in thousands of newspapers. Centered on the titular cocky and street-smart cat, Legendary plans to develop both a film and series about Heathcliff at the same time.
The popular comic strip has been in syndication for 32 years, has been translated into 20 languages, and has run in 57 countries. The strip was adapted into two separate cartoon series in the 1980s, both featuring legendary voice actor Mel Blanc in one of his last voiceover roles as Heathcliff. The strip also turned into a Marvel comic in 1985 as part of Star Comics which was later absorbed into the Marvel Comics line.
More importantly, however, "Heathcliff" has now become a meme. His popularity now is less about his comic strip and more about the weird relatable humor that can be found by changing the punchline in his comic strips. Considering everything today feels like a gritty or sardonic remake of a beloved children's property, there's a good chance the "Heathcliff" movie and series will follow suit. We foresee a sarcastic and self-aware Heathcliff the cat in our future.
What We Know About the Heathcliff Cast and Crew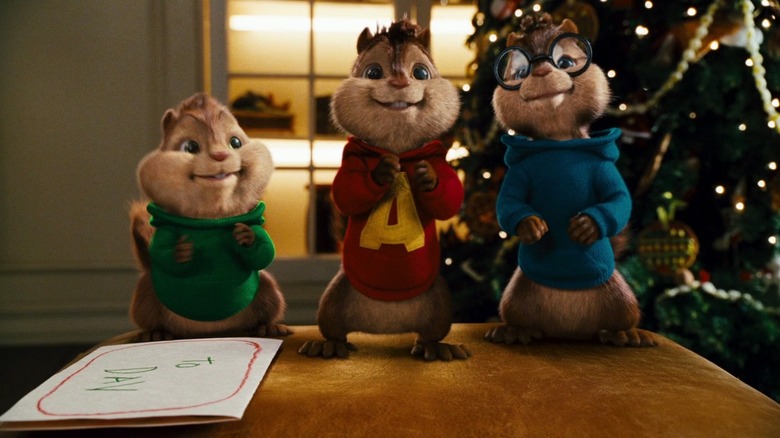 20th Century Fox
Artist Peter Gallagher will serve as a producer with Steve Waterman, who was an executive producer on 1999's "Stuart Little" and the new batch of "Alvin and the Chipmunks" movies. This executive producer role has led many to believe that "Heathcliff" will lean toward the CGI character/live-action hybrid model of filmmaking.
No voice cast or human actors have been announced, but following in the footsteps of Mel Blanc will be no easy task. Perhaps Mel Blanc's successors like Jeff Bergman, Billy West, or Eric Bauza could take up the mantle, but after the choice of casting Bill Murray in the "Garfield" films, there's a higher probability that a comedic Hollywood A-lister will take over the role.