The Devil's Light: Release Date, Cast, And More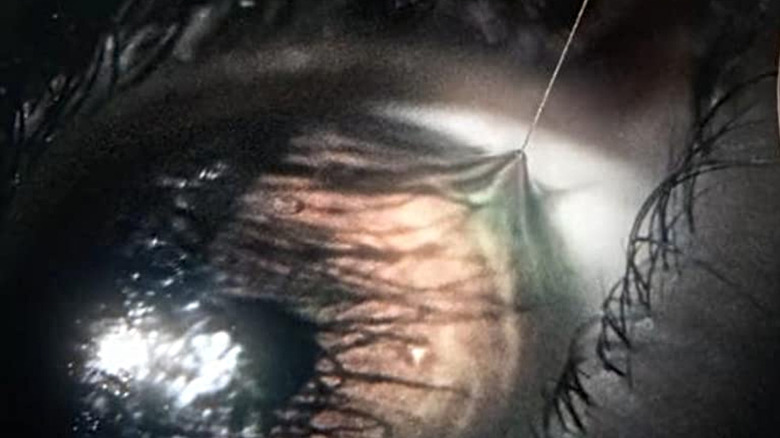 Lionsgate
(Welcome to ...And More, our no-frills, zero B.S. guide to when and where you can watch upcoming movies and shows, and everything else you could possibly stand to know.)
Demon possession is some pretty top tier terrifying stuff, so not a year goes by without an exorcism-themed horror movie scaring moviegoers. Joining the ranks of "The Conjuring" and the all-time '70s classic "The Exorcist," comes the brand new story of "The Devil's Light." Centering on a nun instead of your typical priest, the upcoming movie delves into religious institutions and a demonic infestation. 
If that sounds like your idea of a fun night, here's everything you need to prepare for "The Devil's Light."

The Devil's Light Release Date and Where To Watch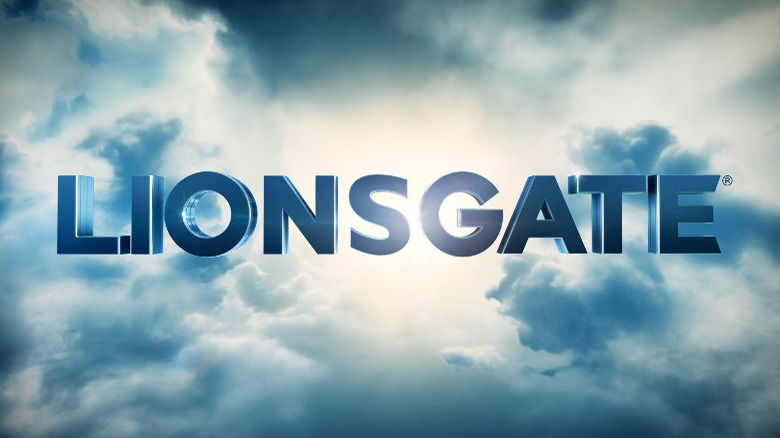 Lionsgate
"The Devil's Light" comes to theaters on February 11, 2022. Why spend your Valentine's weekend on romance when you can be terrified instead? The film was originally slated for its theatrical release in January of 2021, but pandemic delays and theater shutdowns led Lionsgate to shuffle some films across its release calendar.
What is The Devil's Light?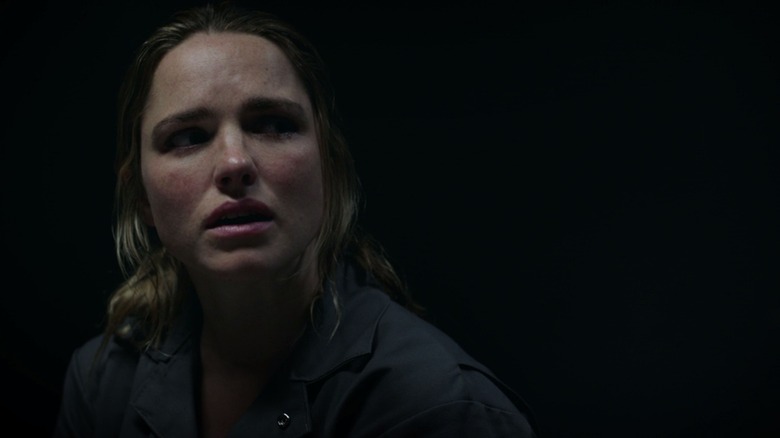 CBS
"The Devil's Light" is a supernatural horror about demonic possession. The exorcist at the center of the film is a young nun, Sister Ann, who believes that performing exorcisms is her calling. The church attempts to shut down this desire, as only priests are allowed to perform exorcisms, but Sister Ann is unswayed. She continues her pursuit, observing exorcisms and eventually trying to prove herself once she encounters a disturbed patient who she believes she can save. 
And in typical horror fashion, she discovers evil much more powerful than she ever imagined.
The Devil's Light Cast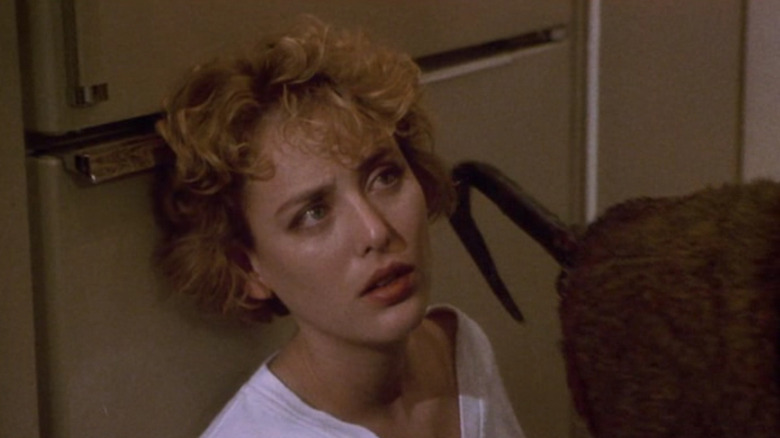 TriStar Pictures
"The Devil's Light" stars Jacqueline Byers as Sister Ann. Byers previously starred as science fiction writer Jillian Hayes in the CBS drama "Salvation" and also appeared in the David Tennant-led thriller "Bad Samaritan." Starring alongside Byers is horror veteran and star of the original "Candyman," Virginia Madsen.
The late Ben Cross appears in the film as Cardinal Matthews, one of his final roles. "The Devil's Light" was filmed in early 2020, prior to his death. The movie also stars Colin Salmon ("Die Another Day"), Christian Navarro ("13 Reasons Why"), and Nicholas Ralph ("All Creatures Great and Small").
The Devil's Light Director, Writer, and More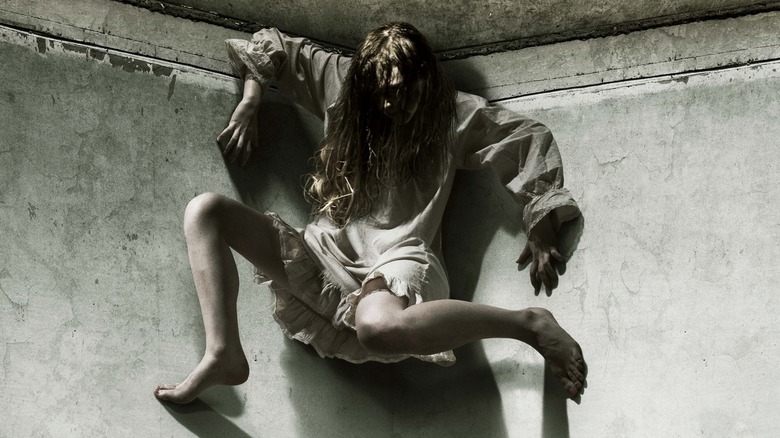 Lionsgate
"The Devil's Light" comes from director Daniel Stamm, who isn't new to the exorcism horror sub-genre. He previously helmed the 2010 found-footage horror film, "The Last Exorcism." More recently, Stamm has directed episodes of "Scream," 'Fear of the Walking Dead," and "Into The Dark."
"The Devil's Light" is written by Robert Zappia, who previously penned "Halloween H20: 20 Years Later."
The Devil's Light Synopsis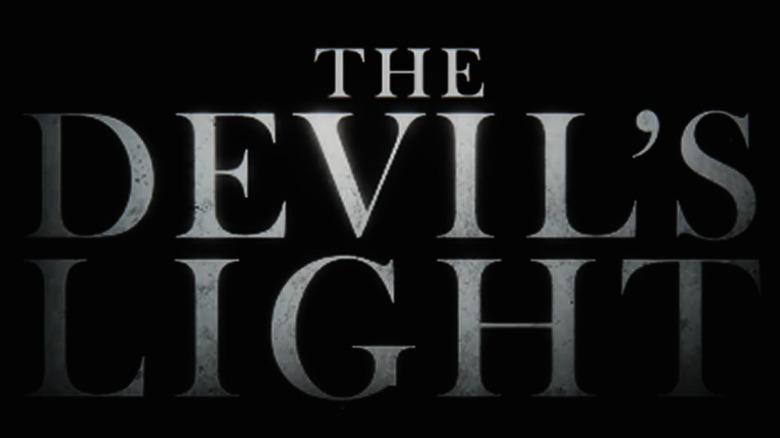 Lionsgate
We're still waiting to see a trailer for the upcoming film, but here's the official synopsis for "The Devil's Light":
Sister Ann, a restless 25-year-old, who devoutly believes that performing exorcisms is her calling. But she is at odds with the institution's traditions: sisters are not allowed to perform exorcisms, only priests. With the support of a mentor, a professor who senses her special gift, she is allowed to observe actual training sessions. Her desire to prove herself takes a personal turn when she meets one of the school's most disturbed patients. During their harrowing encounters, Sister Ann comes face to face with a demonic force that infests the school and has mysterious ties to her own past. It is then that the power of evil and her own startling abilities are fully realized.