The 10 Best Sports Movies On Netflix Right Now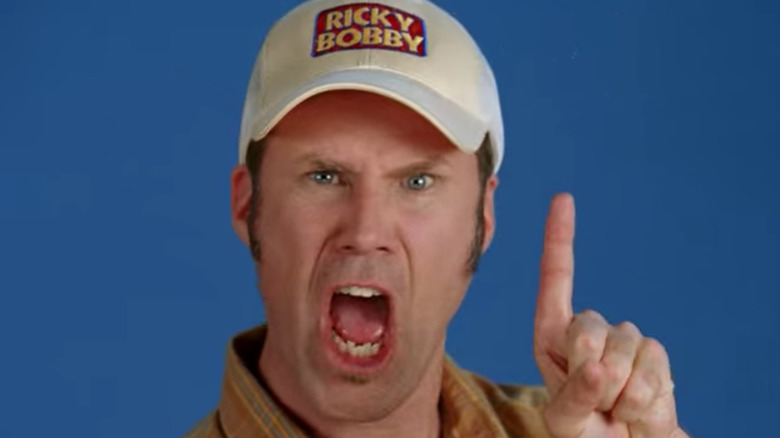 Netflix
Sports may come and go with the season (what's on now? Baseball? Football? Competitive hacky-sack? The Olympics are over, right?), but it's always the right time for a good sports movie. Don't like sports? Doesn't matter. A sports movie, if it's good, can deliver compelling drama, a thrilling underdog story, a window into history, or all of the above.
Even better, Netflix has an assortment of great sports movies, both narrative and documentary, that cover a wide variety of sports (basketball, baseball, gymnastics, soccer ... sorry, football) and hit exactly those beats. With "Athlete A," "Icarus," and "Operation Varsity Blues," you get a beyond-the-basic look into big stories from recent years; "Million Dollar Baby" and "Battered Bastards of Baseball" give you underdog stories for the ages. And "Talladega Nights?" "Talladega Nights" will have you jacked up on Mountain Dew. So, log in and explore the wide world of sports — just don't ask us what a first down is.
Athlete A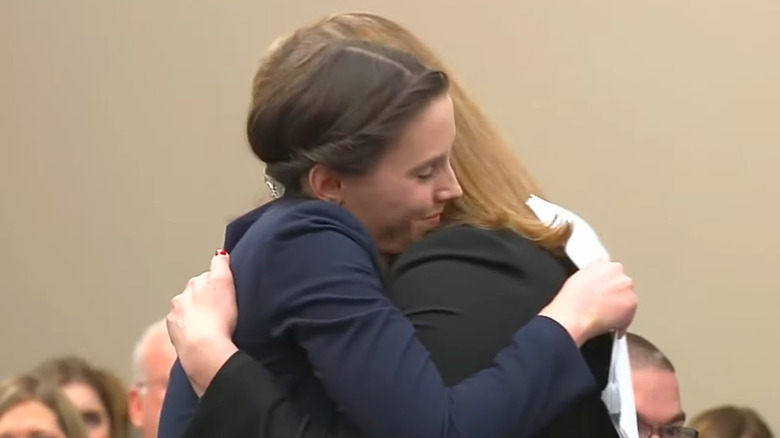 Netflix
Bonni Cohen and Jon Shenk's "Athlete A" takes the story of Larry Nassar, a doctor for USA Gymnastics accused of sexually assaulting hundreds of young women and girls, and deftly places it in context, linking Nassar's decades of abuse with the system that allowed it to go unreported. The Nassar story is recent and fairly well-known to the public. It's to the film's benefit, then, that it doesn't linger too long on Nassar's specific crimes, instead focusing on the reporters and survivors whose efforts led to Nassar's eventual conviction. It also examines the culture of elite gymnastics in the United States, in which the physical and psychological abuse of young girls is permitted as long as victories keep coming in. 
Key among those survivors are Maggie Nichols, whose abuse was reported to USA Gymnastics, which did not observe proper protocol in immediately reporting it to the authorities, and Rachael Denhollander, one of the first women to come forward about Nassar's abuse. The story of "Athlete A" is even more critical given that, though Nassar has been convicted and sentenced and former USA Gymnastics chief Steve Penny faces possible jail time, others involved have yet to face legal reckoning.  
The Battered Bastards of Baseball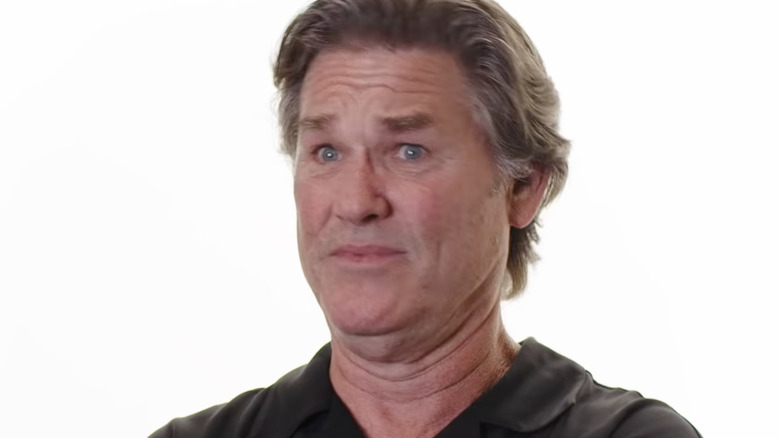 Netflix
"The Battered Bastards of Baseball" depicts such a pitch-perfect underdog story that you'd swear that it has to be fictional — except, no, actor Bing Russell (father of Kurt, who appears in the doc) really did decamp to Portland, Oregon after retiring from "Bonanza" to run a minor league baseball team in the '70s. An independent team not affiliated with a major league counterpart, the Portland Mavericks under Russell's leadership were a bunch of scrappy misfits, washouts, and average Joes (and, briefly, a young Kurt Russell) all united by one thing: They really loved baseball. And then they started winning. 
Take the nostalgic, feel-good DNA of "The Sandlot," pop in some MLB drama ("He couldn't stand them. They couldn't stand him!" says Kurt Russell of his father's relationship with the baseball establishment), and a bunch of beer-swilling, fun-loving ballplayers with robust '70s facial hair, and you have "The Battered Bastards of Baseball."
High Flying Bird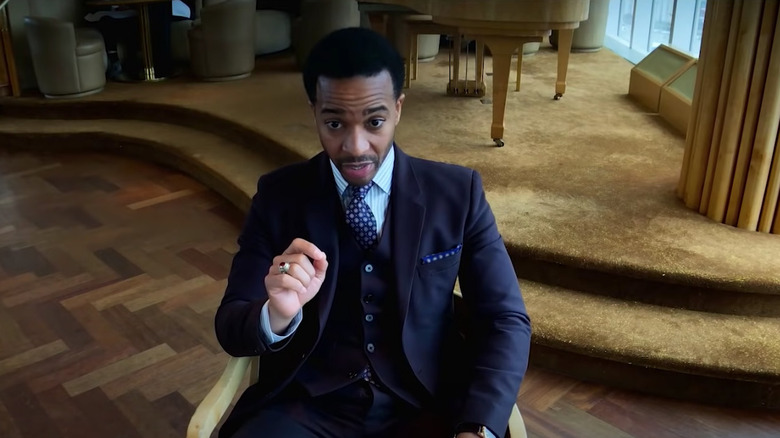 Netflix
Forgive the mixed metaphors, but Steven Soderbergh's "High Flying Bird" goes inside baseball on the subject of basketball, specifically the efforts of an agent ("Moonlight" star André Holland) to protect the career of a rookie ball player (Melvin Gregg) during an NBA lockout. 
The film remains entertaining and comprehensible even to those unfamiliar with the business of basketball (like, say, someone who didn't know what a "lockout" was or that the NBA had ever had one — not naming any names) thanks to zippy direction from Steven Soderbergh and a smart, sleek script from "Moonlight" scribe Tarell Alvin McCraney, who connects the story of Holland's fictional agent with how the business of basketball is practiced in such a way that the teams' mega-rich, white owners can exploit the still rich, but less rich — or, in the case of Gregg's fictional character, not rich at all — and often Black players. A stellar ensemble cast includes Zazie Beetz, Sonja Sohn, and Bill Duke.
Icarus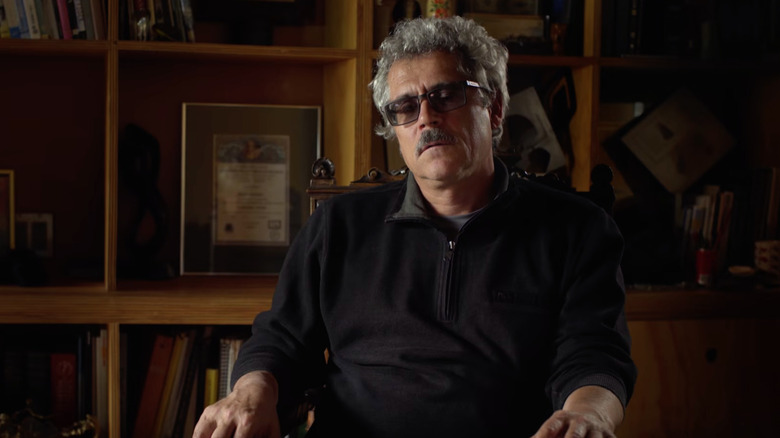 Netflix
Winner of the best documentary feature award at the 2018 Oscars, Bryan Fogel's "Icarus" starts as one movie: Fogel, a long-time admirer of Lance Armstrong who is disappointed by the revelation of his long-standing doping habit, wants to document his attempt to compete in the world's most grueling amateur cycling race while on a regimen of performance-enhancing drugs without getting caught. As he searches for a doctor to help him, the film morphs into something wildly different. Like, "our main interview subject is at risk of getting assassinated by the Russian government" different. 
Like "Athlete A," "Icarus" tackles a subject viewers will probably at least be vaguely familiar with — here, the state-sponsored Russian doping scandal — and gives it the feature documentary treatment. The doc has an immediate, urgent feel, thanks to Fogel actually helping whistleblower Grigory Rodchenkov, who ran Russia's anti-doping lab, break the story of how the Russian government helped its Olympic athletes use illegal substances without getting caught (allegedly, anyway — Putin still denies it).
The Karate Kid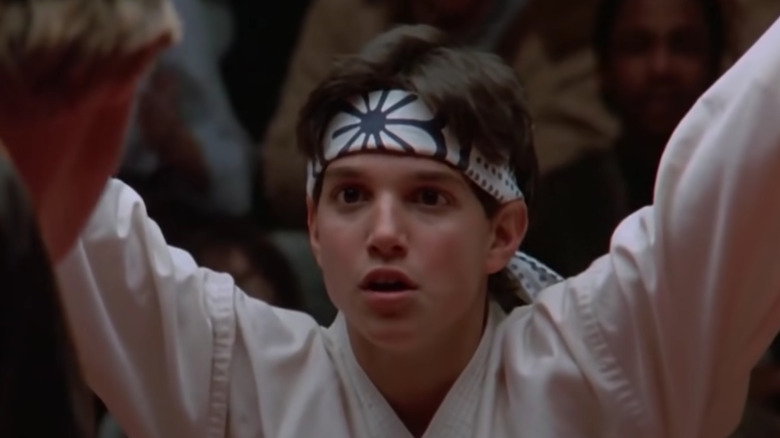 Columbia Pictures
Netflix really shines on sports documentaries. Five out of the ten films on this list are docs, and there could be a whole separate list for the sports-based limited series on the platform, including the Emmy-winning "The Last Dance." But sometimes you want something that's fictional, laden with nostalgia, and has a guy dressed as a shower. 
Enter "The Karate Kid." Once you've watched (or re-watched) John G. Avildsen's '80s kids classic, you can hop on over to sequel series "Cobra Kai," which pits middle-aged Daniel LaRusso (Ralph Macchio) and one-time meathead Johnny "Sweep the Leg" Lawrence (William Zabka) against each other once again. If you're a "Karate Kid" completist, Netflix also has "The Karate Kid II," "The Karate Kid: Part III," and 1994's "The Next Karate Kid," starring Hilary Swank. Though, if you have the very particular urge to watch a Hilary Swank sports movie on Netflix....
Million Dollar Baby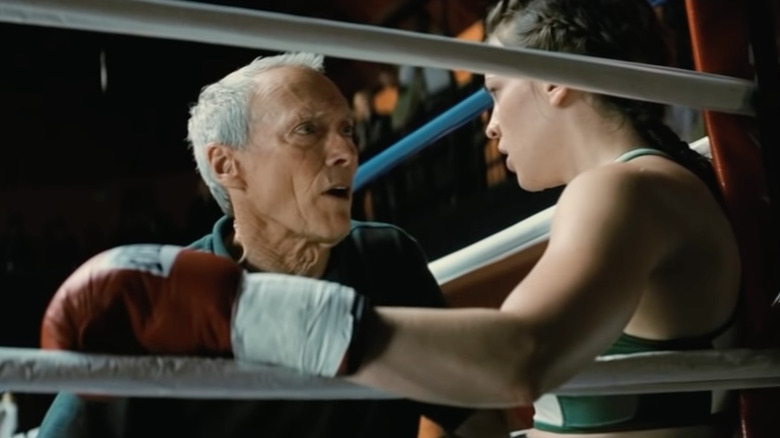 Warner Bros. Pictures
...you're probably better off with "Million Dollar Baby," which won acting Oscars for Swank and Morgan Freeman, a directing Oscar for Clint Eastwood, and best picture at the 2005 Oscars. What starts out looking like it could become your Standard Uplifting Sports Movie — a grizzled trainer (Eastwood) takes on a talented yet inexperienced aspiring boxer (Swank) who, through hard work and determination, wins her way not only into pro boxing circles but also into Eastwood's cold, shriveled heart — takes a somber third-act turn, shifting away from convention in favor of meditative, downbeat musing on what makes life worth living. 
Both Swank and Eastwood's characters are dealing with their own traumas, and while Eastwood has allowed his to harden his heart, Swank remains generally optimistic about human nature; if you expect that combo to result in something pat and saccharine, well, you need to remember you're watching a Clint Eastwood movie. Have the Kleenex ready. 
Operation Varsity Blues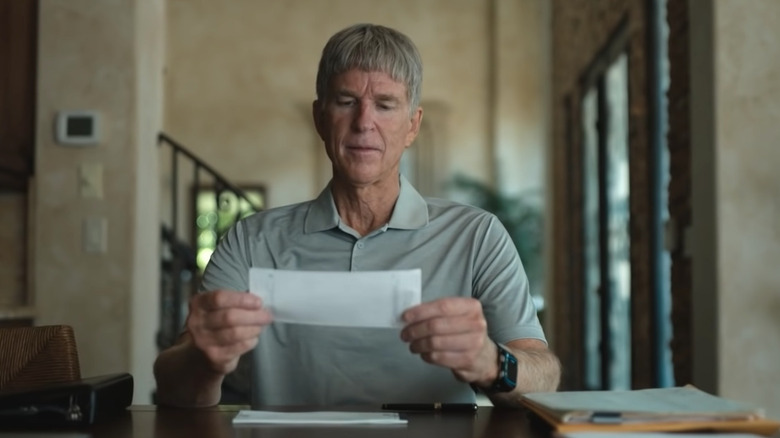 Netflix
The third and final "plucked from the headlines" doc on this list comes courtesy of director Chris Smith, who pairs more common documentary techniques with re-enactment footage (with Matthew Modine as the most recognizable face) to tell the story of rich, entitled jerks who lie about their kids being athletes so they can get into a good school. 
"Operation Varsity Blues" is less about sports than about the investigation that brought down the college admissions scam, with sports serving as a convenient red herring both in the movie itself and in the real-life scandal, as parents paid a group of conspirators to make it look like their kids were really, really good at sports like water polo and fencing. Sports, here, aren't about competition or hard work; they're something the rich can use to help their own, at the expense of other people who can't just throw money at a problem. Try not to throw your TV across the room.
Pelé
Netflix
If your knowledge of soccer sensation Pelé starts and ends with "...well, he was a really good soccer player, wasn't he?" check out Ben Nicholas and David Tryhorn's "Pelé," which goes beyond simply presenting a biography of the Brazilian soccer sensation to connect his rise — and the ups and downs of his career — with the changing identity of Brazil through the mid-20th century, a period when it gained international prominence (largely thanks to Pelé) before falling into dictatorship. 
It's feels strange to call a movie about Pelé, one of the best — if not the best — soccer players ever, an underdog story, but it is ... only the underdog is Brazil. Pelé himself comes across as a humble, kind figure here, one who loves his country above all else. Nicholas and Tryhorn largely avoid turning their film into a hagiography, questioning Pelé's decision to remain neutral on political issues throughout the reign of Brazil's President Médici, who sought to use Pelé's success for his own political advantage.
Rush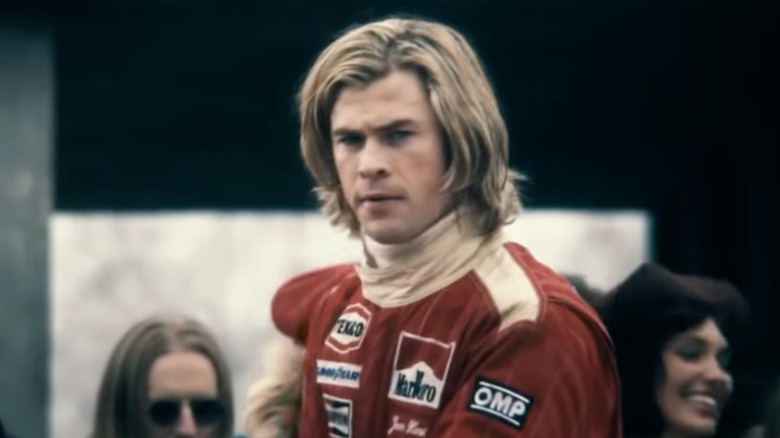 Universal Pictures
Our tour of Netflix sports films takes us now to the world of Formula One racing, where drivers James Hunt and Niki Lauda enjoyed an epic rivalry during the '70s. Ron Howard dramatized the feud between the drivers as they trade underdog status back and forth in 2013's "Rush," which boasts some of the best, most immersive car racing scenes put to film. 
Chris Hemsworth plays the British Hunt, depicted as brash, outspoken playboy, while Daniel Brühl's Lauda, an Austrian driver, is methodical and reserved to a fault; the supporting cast includes Olivia Wilde and Natalie Dormer. "Rush" represents Howard in primo form: a solid, experienced director who knows how to tell a dang story. Dad cinema? Maybe. If so, we'll take it. And if you want one more car racing movie to round out a fun weekend of sports-and-chill on Netflix...
Talladega Nights: The Ballad of Ricky Bobby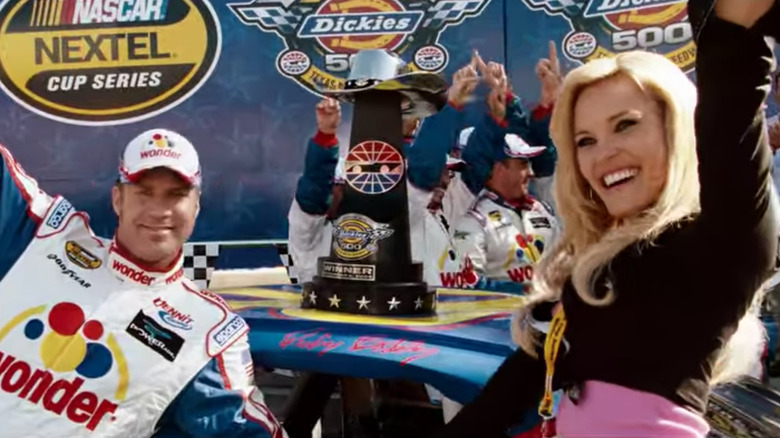 Sony Pictures Entertainment Motion Picture Group
"Dear eight-pound, six-ounce, newborn infant Jesus. Don't even know a word yet. Just a little infant. So cuddly, but still omnipotent." To say that "Talladega Nights: The Ballad of Ricky Bobby" is more quotable than every other movie on this list combined isn't saying much; recite a line from any of the other movies, minus "The Karate Kid," and I will personally deliver a crate of Bojangles and Cheerwine, in honor of "Talladega Nights," directly to your home. 
"Talladega Nights" is one of the most quotable comedies of the 21st century, possibly of all time; it also represents Will Ferrell at his comedic high, which is no easy feat (Will Ferrell at his dramatic high is, of course, "Blades of Glory"). John C. Reilly deserved a gol-darned Oscar nomination for this movie, and throw one in for Michael Clarke Duncan ("Don't you put that evil on me, Ricky Bobby!") while you're at it.