Jumanji Theme Park Ride Coming To Italy In 2022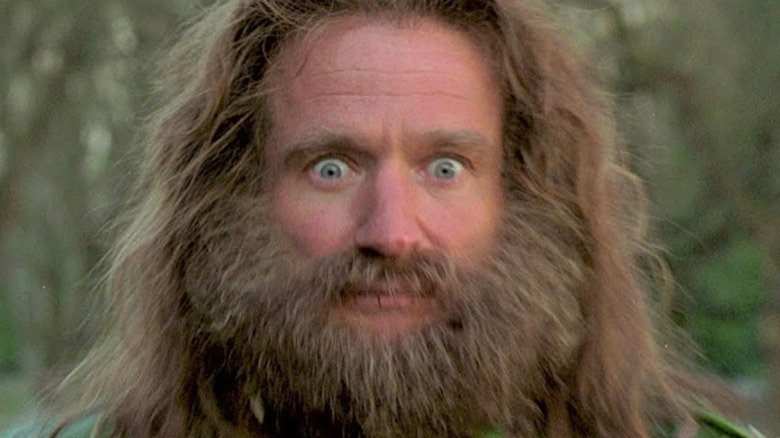 Sony Pictures
It's not enough that Italy has incredible food and art and culture, they also have to take all of the sick rides... And by "all of the sick rides" I really only mean "Jumanji – the Adventure," a themed ride that will debut in 2022 at Gardaland! 
Located in Ronchi, Italy, this dark ride will be the first full kitted out "Jumanji" ride in the world. If you're a dark ride fan or aficionado, I would recommend scouting out hotel rooms and nailing down your airfare now — we all need something to look forward to, and why not hang all of your future hopes and dreams on a theme park ride? The joy of being an adult is have the ability to make poor emotional and financial decisions. Embrace it.
Welcome to the Jumanji, We've Got Fun and Games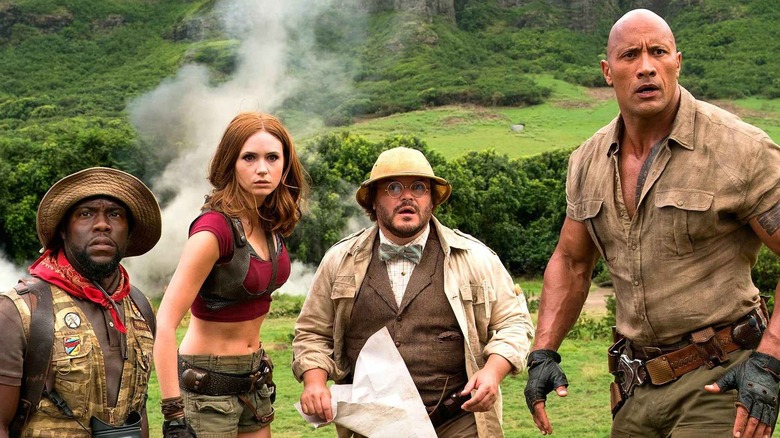 Columbia Pictures
In a press release about the surprising licensing agreement, Gardaland CEO Aldo Maria Vigevani explained "Jumanji's" connection to Gardaland, saying, "Synonymous with adventure, fantasy, fun, action, play and imagination, 'Jumanji' blends seamlessly with Gardaland's founding values." There's no word on whether getting sucked into a board game for 26 years is also one of their core values, or if it'll be an integral part of the ride experience, but it doesn't seem completely impossible.
It's also important to note that this isn't Gardaland's first dip into the licensing pool, the park currently includes a LEGOLAND Water Park, Peppa Pig Land, and a ride titled "Wonder Woman the 4D Experience." Hopefully that means they have enough experience fitting pop culture based rides into their park that they'll do "Jumanji" justice and really go all out. Also, now that I know Peppa Pig Land exists, I kind of want to check it out. It sounds like a surreal nightmare in the best way.
Dwayne Johnson's European Vacation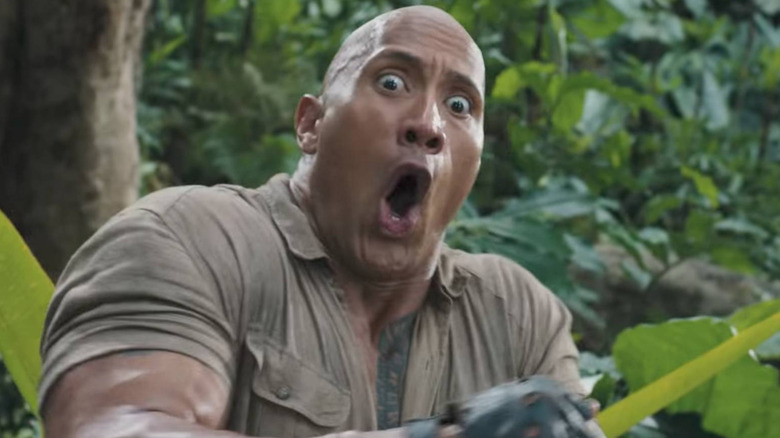 Columbia Pictures
And speaking of the ride itself, the ride's synopsis doesn't give us much, it does set the tone for what sounds like a wild jungle dark ride: "When boarding Jumanji – the Adventure, Gardaland guests will be transported to the world of Jumanji, where an exhilarating adventure awaits them: a journey full of pitfalls, surprises, and dangers through the wild jungle." Will we be pit against giant spiders? Will a man dressed in an all khaki ensemble chase us around a small town with a gun? Will Dwayne "The Rock" Johnson do a little VO work? Only time will tell.
While we wait for more details, we'll start planning our European vacation. Imagine a day of stuffing your face with some of the best carbs Italy has to offer, drinking some of the best wine in the word, and then capping it all off with a quick trip to the "Jumanji" ride. We'd be willing to get stuck in any game for that.