Moonfall: Release Date, Cast, And More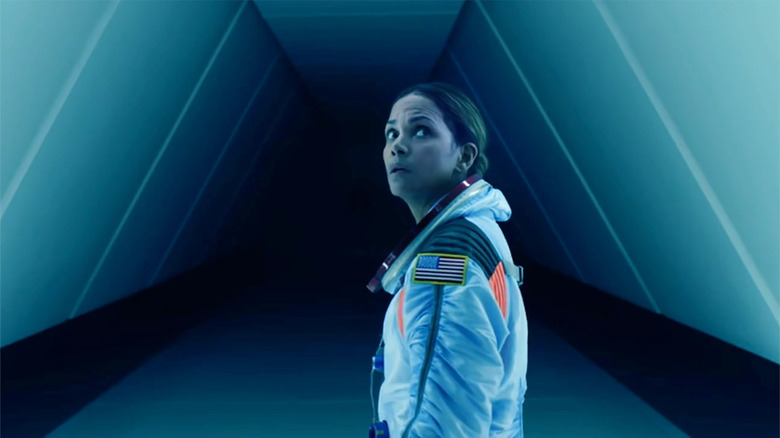 Lionsgate
(Welcome to ...And More, our no-frills, zero B.S. guide to when and where you can watch upcoming movies and shows, and everything else you could possibly stand to know.)
After delivering several world-ending blockbusters in the form of "Independence Day," "The Day After Tomorrow" and "2012," director Roland Emmerich is back at it again with a new epic disaster movie called "Moonfall." In case you couldn't tell from the title, the movie is about the moon falling towards Earth and the terrible consequences that come with it. It's like "Armageddon" amped up to a million, and you're not gonna wanna miss a thing when this baby comes flying into theaters. So find out the "Moonfall" release date and everything else we know about the movie below.
Moonfall Release Date and Where You Can Watch It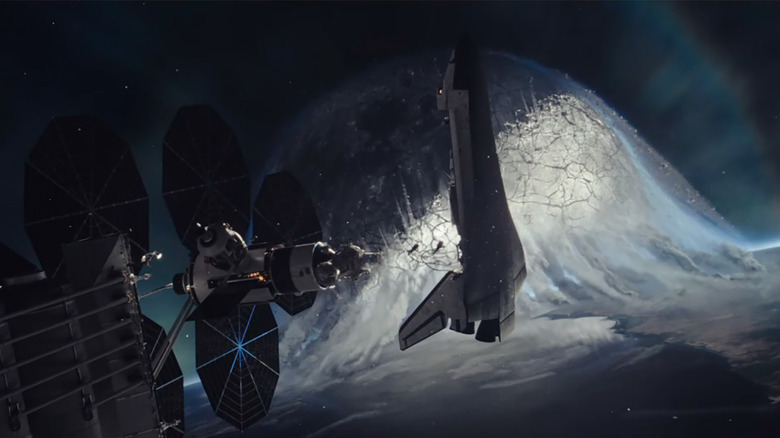 Lionsgate
Thankfully, "Moonfall" isn't one of those movies that has been delayed over and over again due to the coronavirus pandemic. If all goes well, "Moonfall" will arrive in theaters when this pandemic situation is much better, because it's set for a theatrical release on February 4, 2022. We must see the moon collide with Earth on the biggest screen possible, so I beg all of you out there not to mess this up for us.
What is Moonfall?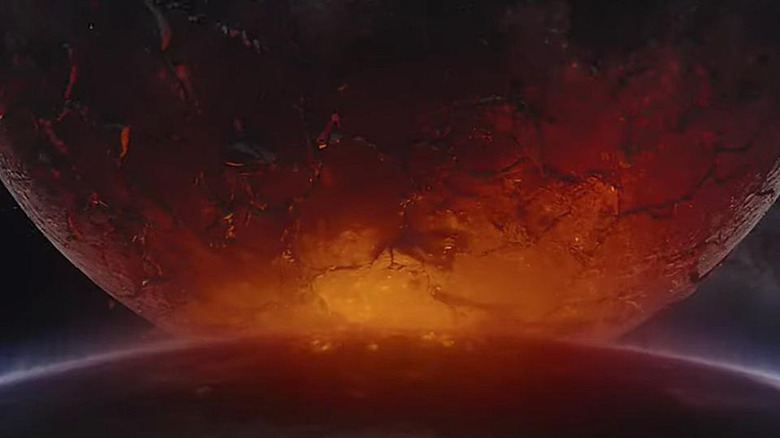 Lionsgate
What is "Moonfall," you might be asking? Well, we are truly honored to bring the existence of this movie into your life. Get ready, because everything in your life will now be happening in a post-"Moonfall" awareness world. 
In "Moonfall," somehow the moon is knocked from its orbit around the Earth. The moon is pretty important, controlling our planet's tides and letting werewolves know when it's time to transform. The population of Earth has just weeks until the moon hits our planet. I want to make sure you understand this: The moon! Hitting Earth! Yes! A pair of astronauts (Halle Berry and Patrick Wilson) and a conspiracy theorist (John Bradley) are our only hope to stop it when they learn something unfathomable may be behind this disastrous phenomenon. We're betting and hoping it's aliens because we want this movie to be as ridiculous as possible.
Moonfall Cast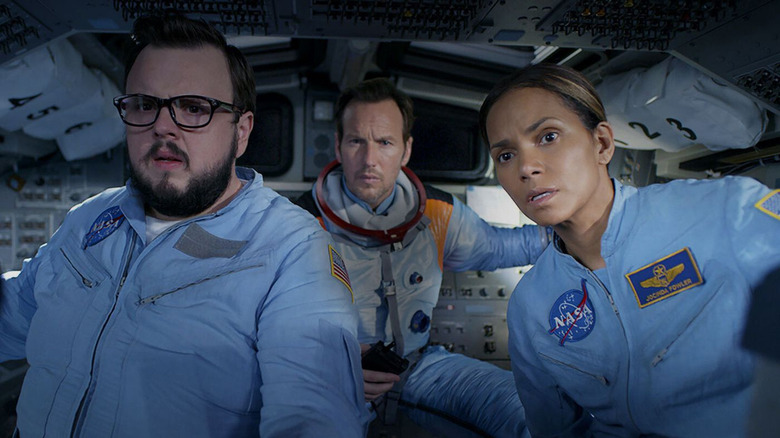 Lionsgate
"Moonfall" stars Halle Berry as former astronaut Jo Fowler, who believes she has they key to stopping this planet-destroying event. Patrick Wilson plays fellow astronaut Brian Harper, who is the only one who believes Jo's theory. And John Bradley ("Game of Thrones") plays the conspiracy theorist who has some wacky ideas about the moon that are probably going be confirmed.
The rest of the cast includes Michael Peña, Charlie Plummer, Kelly Yu, Eme Ikwuakor, Carolina Bartczak, Donald Sutherland, and The Moon as itself.
Moonfall Director, Writer, and More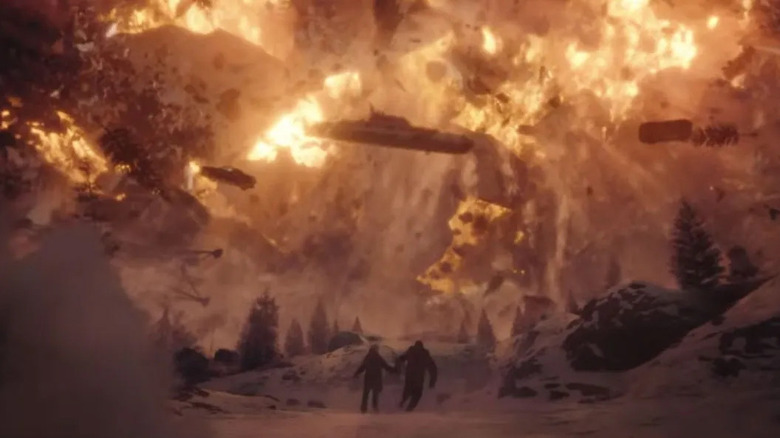 Lionsgate
Roland Emmerich is directing "Moonfall," and it's not the first time he's tried to destroy the world. As we said before, he directed "Independence Day," "The Day After Tomorrow" and "2012." He's also given us the likes of "Stargate," the remake of "Godzilla" in 1998, "The Patriot" and "White House Down." Since the last time he tried to destroy the world, we got "Independence Day: Resurgence," which also destroyed the future of that franchise, we're hoping "Moonfall" is a return to form for the blockbuster filmmaker.
The script was also written by Roland Emmerich, who wrote it with Harald Kloser and Spenser Cohen. Emmerich and Kloser are also producing.
Moonfall Trailer and Synopsis
Here's the official synopsis for "Moonfall" from Lionsgate Pictures:
In Moonfall, a mysterious force knocks the Moon from its orbit around Earth and sends it hurtling on a collision course with life as we know it. With mere weeks before impact and the world on the brink of annihilation, NASA executive and former astronaut Jo Fowler (Academy Award® winner Halle Berry) is convinced she has the key to saving us all – but only one astronaut from her past, Brian Harper (Patrick Wilson, "Midway") and a conspiracy theorist K.C. Houseman (John Bradley, "Game of Thrones") believes her. These unlikely heroes will mount an impossible last-ditch mission into space, leaving behind everyone they love, only to find out that our Moon is not what we think it is.