The Best TV Shows & Movies Coming To Amazon Prime Video In October 2021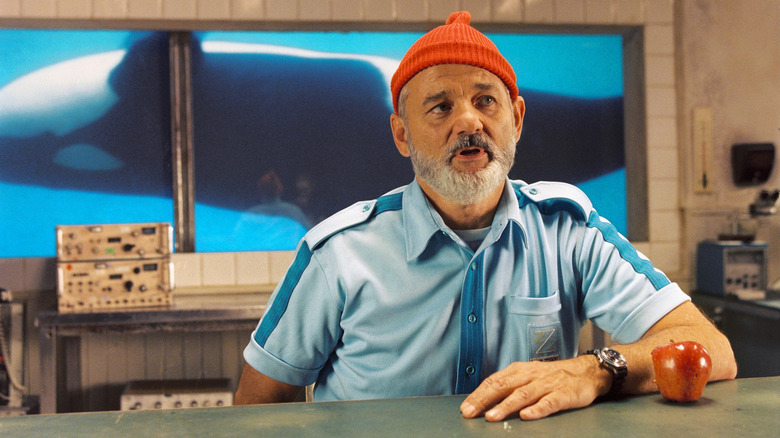 Buena Vista
With all due respect to the warm weather fans out there, the month of October is upon us and that means it's finally time for the fall lovers among us (raises hand) to come out of hiding and start thriving. For Amazon Prime Video subscribers, the change in seasons also indicates a renewed focus on horror movies: from "The Last Exorcism," to "The Grudge 2" to "Resident Evil." But there's also plenty of new movies and shows that will be added to the streaming service for every sort of entertainment junkie out there. So fire up your watchlist, strap in, and check out our recommendations of everything that will be coming to Amazon Prime over the next month.
Atonement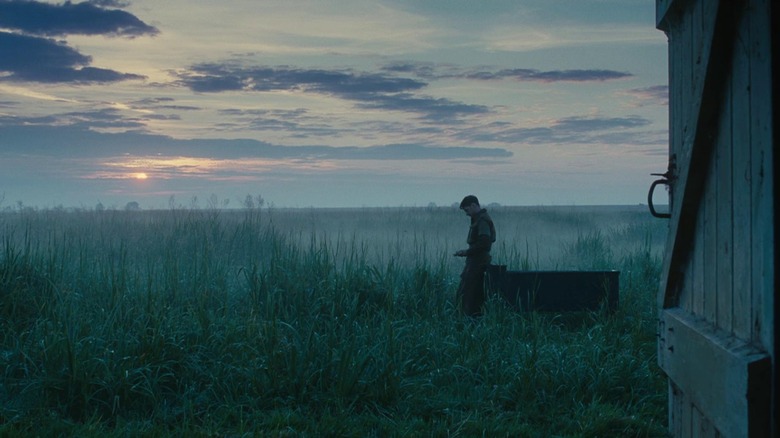 Universal Pictures
Depending on your particular sensibilities, "Atonement" is either a swoon-worthy tale of love amid the trials of war, the troubling origin story of Saoirse Ronan's Bond villain-sounding Briony, or that movie you may not have gotten around to just yet ... but have pretty much watched in its entirety anyway, thanks to endless screenshots making regular rounds on Film Twitter. Obviously, none of this really does justice to Joe Wright's sweeping period piece romance that captures the most potent characteristics of love (and lust) in a story that will inevitably leave you in ruins.
Fight Club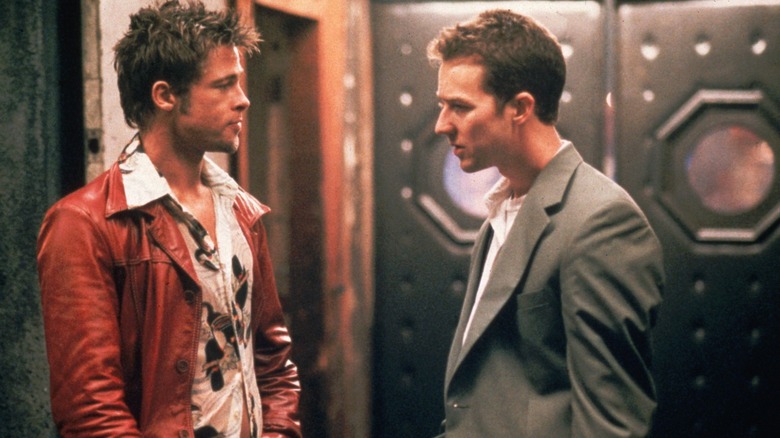 20th Century Fox
Multiple things can be true at the same time. "Fight Club" has been co-opted (and misinterpreted) by some of the worst movie fans out there. "Fight Club" is also really, really good. As tempting as it might be to look back on our first viewing of this movie and the elements that appealed to our juvenile instincts with disdain, it's undeniable that David Fincher managed to tap deep into our collective consciousness and offer a shrewd commentary on toxic masculinity, misplaced anger at systemic issues, and violence in all its worst forms. We can argue and debate all day about the unintended consequences of this highly entertaining satire among a vocally disingenuous group of individuals, but personally I would much rather praise (or criticize!) "Fight Club" based entirely on its own merits.
Intolerable Cruelty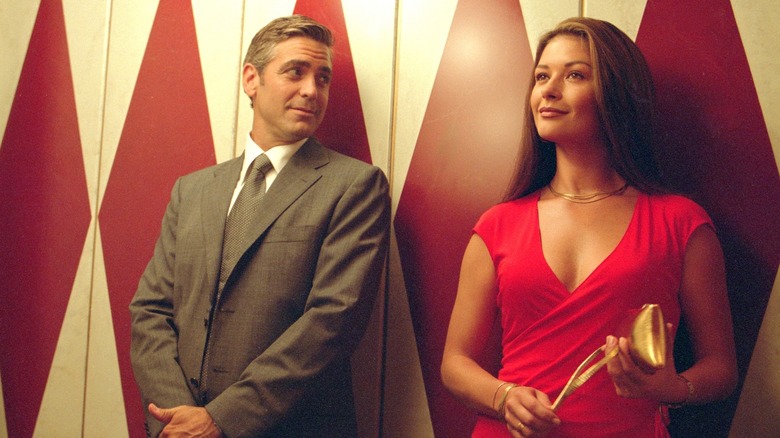 Universal Pictures
I understand that not every Ethan and Joel Coen movie can be considered an unmitigated hit. That said, I think "Intolerable Cruelty" has too often been saddled with an unfair reputation as one of their "lesser" works. The classic Coen humor and irreverence remains front-and-center, George Clooney and Catherine Zeta-Jones are practically the definition of chemistry, and the absurdist story of a rich California lawyer getting mixed up with a chronic divorcee constantly on the hunt for money is just a killer premise. I would be willing to concede that the film has maybe one clever twist too many, but I staunchly defend "Intolerable Cruelty" as deceptively underrated.
The Graduate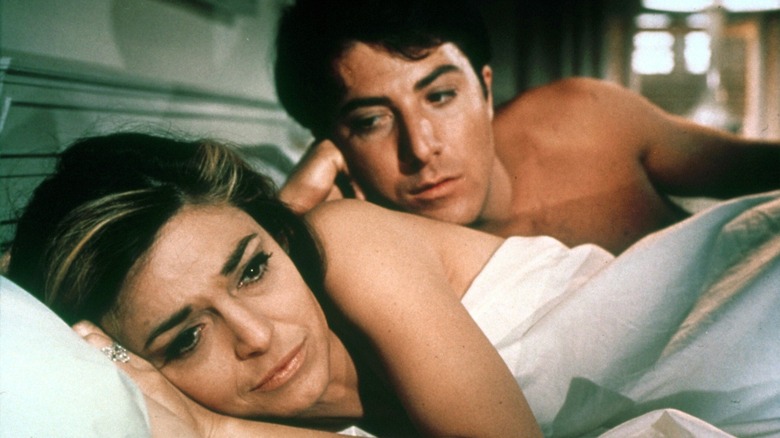 Embassy Pictures
Describing "The Graduate" as simply a coming-of-age movie or a romantic comedy/drama — although not entirely inaccurate — would be as misleading as it gets. Generational malaise and the taboo seduction by a married woman set the scene for a decade-defining film that speaks to viewers of various ages in different ways. Arguments can be made (and certainly have been) that the film succeeds precisely by avoiding the touchy topics of the day during its 1967 release, focusing instead on the highly navel-gazing circumstances between Dustin Hoffman's college graduate Ben Braddock (the role that launched him to stardom) and Anne Bancroft's Mrs. Robinson. For me, much of the film can be defined by a certain scene of Hoffman's Braddock running down a sidewalk. Shot with an extreme lens, it gives the impression of the conflicted young man jogging in place, ostensibly moving forward but making absolutely no progress whatsoever.
Prometheus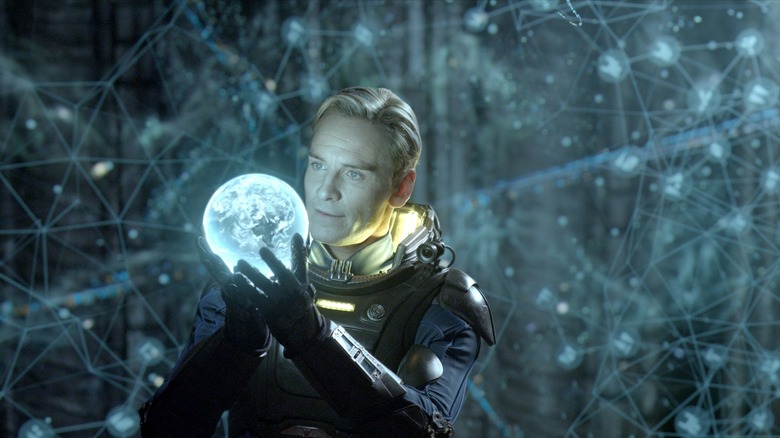 20th Century Fox
For those looking forward to an "Alien" prequel, it's safe to say that 2012's "Prometheus' was not what anyone expected. Ridley Scott's much-heralded return to the classic sci-fi universe came with built-in expectations of something just as grand, high-minded, and existentially terrifying as the original. I would argue that "Prometheus" accomplishes all of that ... but in a way that couldn't have been more alienating (pun intended!) to its audience. I admittedly didn't care for the film on my first go-around, but time has been nothing but kind to this idiosyncratic reinterpretation of the "Alien" mythology. We may have been robbed of the unknowable mysteriousness of the xenomorph, but consider what we received in its place: Michael Fassbender's terminally insecure and misanthropic android, Engineers that may or may not have been responsible for Jesus Christ, and a deeply cynical look at how badly humanity ruins everything. Seems consistent with the original film to me!
TV and Movies Coming to Amazon Prime Video in October 2021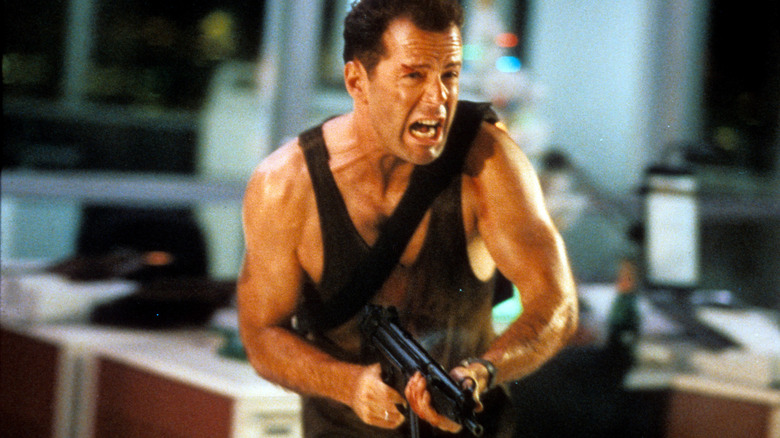 20th Century Fox
EXACT DATES TO BE ANNOUNCED:
Fairfax – Amazon Original Series: Season 1
October 1:
Movies

Bingo Hell – Amazon Original Movie (2021)
Black as Night – Amazon Original Movie (2021)
My Name is Pauli Murray – Amazon Original Movie (2021)
A Good Year (2006)
Anaconda (1997)
Atonement (2007)
Blue Crush 2 (2011)
Breach (2007)
Bulworth (1998)
Butch Cassidy And The Sundance Kid (1969)
Dear Christmas (2020)
Die Hard: With A Vengeance (1995)
Die Hard (1988)
Die Hard 2 (1990)
Duplicity (2009)
Exorcist: The Beginning (2004)
Fight Club (1999)
Flash Of Genius (2008)
Flight Of The Phoenix (2004)
Fools Rush In (1997)
Garden State (2004)
Get Shorty (1995)
Intolerable Cruelty (2003)
It's Kind Of A Funny Story (2010)
Killers (2010)
Lara Croft Tomb Raider: The Cradle Of Life (2003)
Last Action Hero (1993)
Once Upon A Time In Mexico (2003)
Raising Arizona (1987)
Resident Evil: Retribution (2012)
Rugrats Go Wild (2003)
Stomp The Yard (2007)
Swimming For Gold (2020)
Taken (2009)
Thank You For Smoking (2006)
The Bad News Bears (1976)
The Best Exotic Marigold Hotel (2012)
The Christmas Edition (2020)
The Graduate (1967)
The Grudge 2 (2006)
The Last Exorcism (2010)
The Life Aquatic With Steve Zissou (2004)
The Thing (2011)
Welcome To The Jungle (2014)
TV Series
All or Nothing: Toronto Maple Leafs – Amazon Original Series: Season 1
I Love Lucy: Seasons 1-2
Supermansion: Seasons 1-2
Do, Re & Mi: Halloween Harmony – Amazon Original Special (2021)
October 3:
Prometheus (2012)
October 8:
Movies
Justin Bieber: Our World – Amazon Original Movie (2021)
Madres – Amazon Original Movie (2021)
The Manor – Amazon Original Movie (2021)
Lansky (2021)
TV Series
Jessey and Nessy – Amazon Original Series: New Episodes
Pan y Circo – Amazon Original Series: New Special Episodes
October 14:
TV Series
Deutschland 83: Season 1
October 15:
Movies
Akilla's Escape (2021)
TV Series
I Know What You Did Last Summer – Amazon Original Series: Season 1
If You Give a Mouse a Cookie – Amazon Original Series: New Episodes
October 16:
Cowboys & Aliens (2011)
Wanderlust (2012)
October 29:
TV Series
Maradona: Blessed Dream – Amazon Original Series: Season 1