How Antoine Fuqua Shot The Guilty In Just 11 Days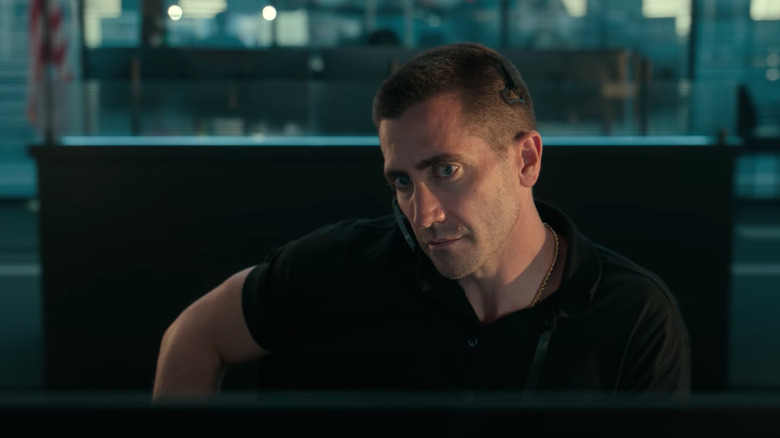 Netflix
Antoine Fuqua shot "The Guilty" in 11 days. Not only that, the filmmaker, known for "The Equalizer" films and "Training Day," shot the thriller during the pandemic, as well. The Netflix release is primarily set in one location, a 911 call center, but there was a behind-the-scenes urgency that matched the story's pacing.
For the filmmaker, it was all a matter of precision with "The Guilty," which is about a cop (played by Jake Gyllenhaal) working as a 911 operator trying to save a victim of kidnapping. There are a few shots here and there outside of the call center, but it's the most contained movie Fuqua has made to date. "You have more control obviously with weather and things like that, but then it has its own issues," he told /Film in an interview.
"There's always its own issues. Every film has something that you have to deal with. In this case, there's more control, but then you have to be more responsible, obviously, with the time and your shots, and be more precise with everything. Limited budgets and things like that, you should do it in every movie, but limited budgets means you have to be very precise."
Working With Covid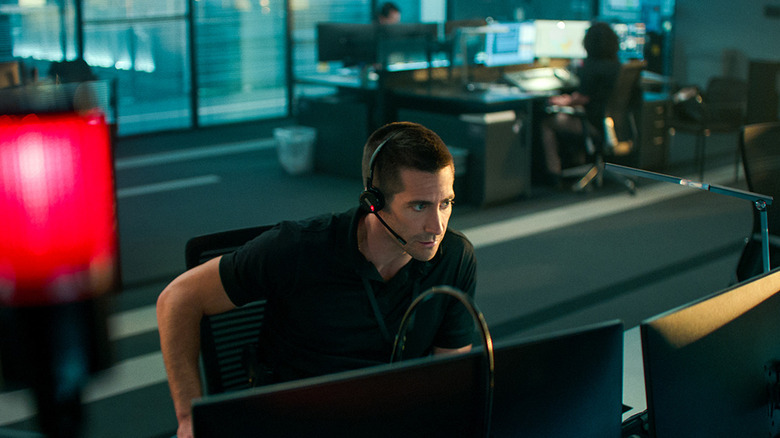 Netflix
During the making of "The Guilty," Fuqua was exposed to someone who tested positive for COVID-19. As a result, he directed the film from a truck."A film like this where you're dealing with Covid and you're dealing with a certain amount of space, real estate, you got to be very precise," he said, continuing:
 "And it's dealing with sound, and the people calling in, you have to be very precise because you have to bring emotion with voices over the phone. And you don't have time to keep going back, do another take, 'Try this this way.' You got to get it because also you want to keep people safe. We shot it in 11 days."
Eleven days may make some filmmakers nervous, but not Fuqua. With his background in commercials and music videos, where time is even more precious, he knows how to shoot fast:
"The background certainly helps. It's not as daunting to me because I'm used to that urgency, that pacing. Sometimes when you hire people that have only done movies they're looking at you like you're nuts. Because you're saying, 'Let's go. Put that light there, let's do this here and let's go,' where there's a different aggression with it. You're aggressive with it because you know that lens is going to work, that light is going to work. You know what you're going to get because you've done that in commercials or in videos. At least on the basic level, not at the storytelling level sometimes but on the basic, visual level your eye develops pretty quickly in that world. You know sometimes what you might be able to get away with or not."
How to Deal with Alligators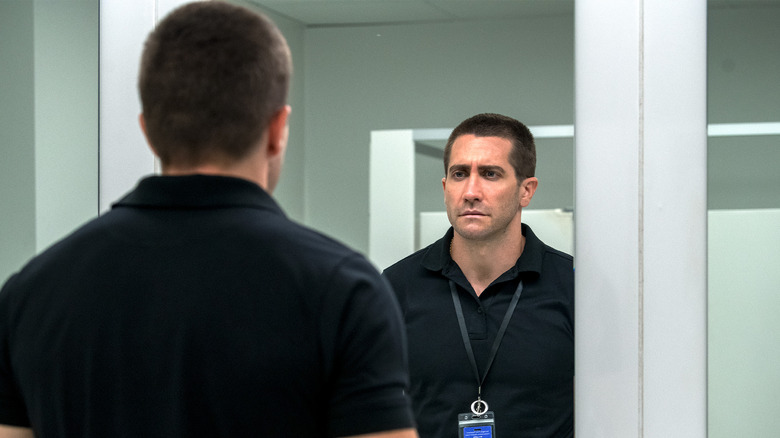 Netflix
In music videos, especially, time is limited. High-profile artists often show up hours late, or as Fuqua quipped, not at all. "Because doing videos and stuff back then, if you know a shot is going to last on the screen for 10 seconds or 5 seconds, or 5 frames, you know what you need, really," he said. "So you can say, 'I just need one light. It's going to be on the screen that long.' As long as the performance is right, get it and let's go. I don't want them lit, I want the silhouette,' because you've done that. So you get to understand the power of images and how quickly people pick it up."
Following "The Guilty," Fuqua is already facing another unique set of circumstances with his next film, "Emancipation," which stars Will Smith. In addition the pandemic, he's dealt with a hurricane and alligators:
"With every film, you do your homework. You get prepared, you do it. And then you gotta be willing to make quick decisions. On the location, it's a different deal. It's different but the same. Right now I'm making a movie, 'Emancipation,' with Will Smith in Louisiana. So I'm dealing with heat, Covid, hurricane, alligators, you name it. So that's part of filmmaking, it's the great adventure and you never know what's going to happen."
How exactly does a director deal with alligators? "You don't," Fuqua answered. "You let them do what they're doing and hopefully there's a wrangler that can get them away. Yeah, you don't."