The Best TV Shows & Movies Coming To Hulu In October 2021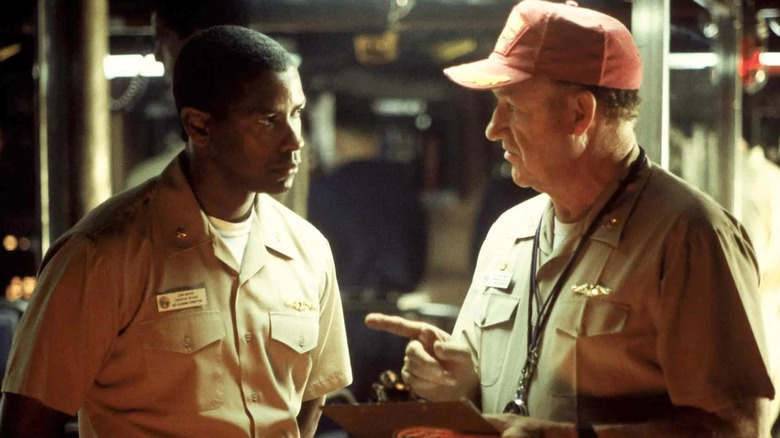 Buena Vista
The end of September and the beginning of October can only mean one thing: hoodie weather, Spooky Season, and the near-Herculean task of keeping track of a whole new batch of movies and shows as they cycle in and out of multiple streaming services. That last part is just about the only downer that comes with another turn in the calendar, but that's why we're here to help! If you're anything like me, the last few days have been about ticking off those soon-to-be expiring items from your watchlist and gearing up for what's to come. For those with subscriptions to Hulu, you can find everything (disclaimer: not actually everything) from James Bond movies to "The Hunger Games" to "Star Trek" in October. Read on for a selection of must-watch movies and then a complete list of everything that's coming to the streaming service in October 2021.
A.I. Artificial Intelligence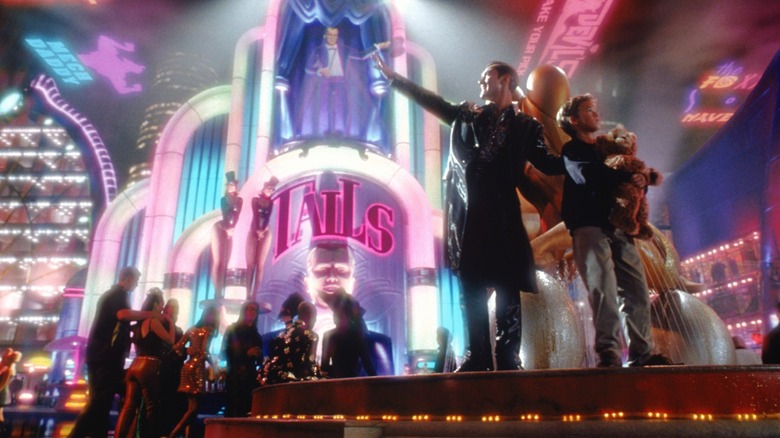 Amblin Entertainment
"A.I. Artificial Intelligence" can feel like something of an outlier in Steven Spielberg's filmography. That's not entirely without good reason, as the film started its life as a Stanley Kubrick adaptation of the 1969 short story "Supertoys Last All Summer Long" before eventually falling into Spielberg's hands. The result is an epic-sized oddity that still divides viewers to this day. Which aspects of the script are Kubrick's and which belong entirely to Spielberg? Is the ending yet another example of Spielberg's reliance on schmaltzy sentimentality or a shockingly cold-hearted conclusion that could've only come from someone like Kubrick? The truth, fittingly enough, is much more subjective than that. Whether its your first time viewing or yet another revisit, "A.I. Artificial Intelligence" has a tendency to shift and evolve right alongside us.
Air Force One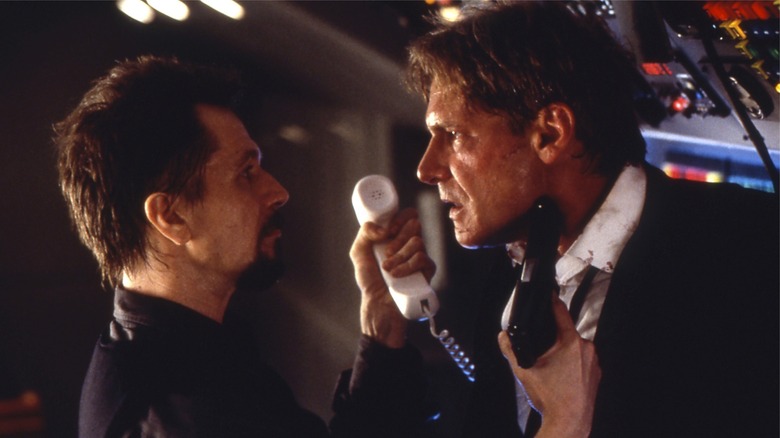 Sony Pictures
Look, don't ask me why but "Air Force One" might be the movie I've watched the most in my life. Though I was way too young to judge the film on any actual political standards (spoiler: there really aren't any!), the absurdly indulgent amount of violence and thrills was enough to give me a two-hour adrenaline rush that was more than enough to compensate for Gary Oldman's Russian accent or the nagging feeling that way too many innocents were getting blown away without a second thought throughout the course of events. There's also that moment where President Harrison Ford has to call an operator to connect him with the White House and he meets his match with the sassiest switchboard operator ever put on the silver screen. Good times, man.
Crimson Tide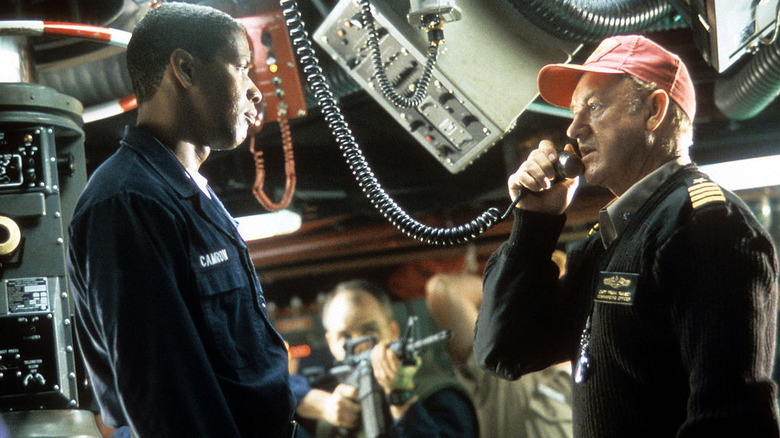 Buena Vista
Tony Scott probably has to be considered one of the masters of Dudes Rock Cinema, which tends to follow guys being dudes and all the difficulties that come from our predilection towards machismo. This is a different animal than Vibes Cinema, mind you, which tends to encompass a film like "Miami Vice" or "Tenet." (Actually I take that back, "Tenet" is the perfect amalgamation of both Dudes Rock and Vibes Cinema. Christopher Nolan, you've done it again!) "Crimson Tide" lies squarely in the realm of questioning the aggressively male instincts of Gene Hackman's Captain Ramsey and the more cautious, but no less stubborn, approach of Denzel Washington's Lieutenant Commander Hunter. The clash of egos set against the backdrop of a fictionally heightened Cold War and stuck within the claustrophobic interiors of a nuclear sub all combine for a thrill ride that never once lets up.
The Mask of Zorro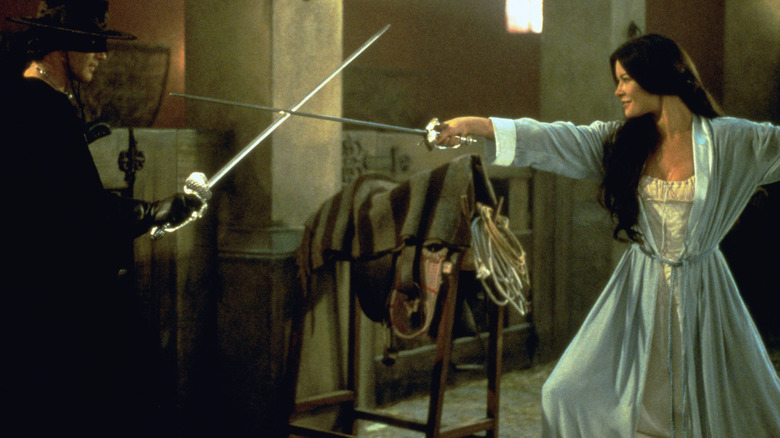 Sony Pictures
There are swashbuckling movies, and then there are swashbuckling movies. "The Mask of Zorro" is very much in the latter category, helping serve as the blueprint for the mini-boom in adventure movies in the late '90s and early 2000s. Director Martin Campbell brings all his action bona fides to the story of a man hellbent on vengeance who somehow finds himself in the role of freedom fighter. The triumvirate of Antonio Banderas, Anthony Hopkins, and Catherine Zeta-Jones help balance out some, well, questionable casting choices with energy, chemistry, and charisma to spare and the film as a whole serves as a reminder of just how much full of life that crowd-pleasing movies ought to be — including both the dramatic highs and the lows of the human experience. 
The Village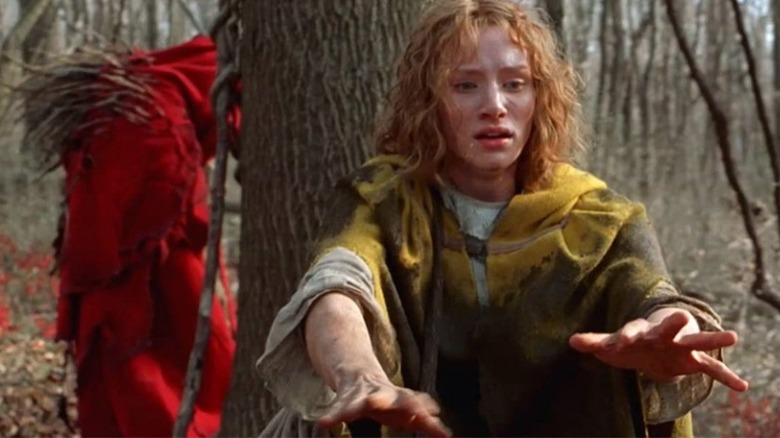 Buena Vista
It's only fitting to spotlight at least one horror movie for a post about October movies ... but despite featuring plenty of unsettling imagery and even a few extremely effective jump scares, M. Night Shyamalan's "The Village" mostly succeeds through being exactly what audiences didn't expect it to be: a gothic romance with a whole lot on its mind about love, belonging, acceptance, and — ultimately — the innocence of ignorance. Thankfully, "The Village" appears well on its way towards being recognized for the underappreciated masterpiece that it is.
Every Movie and Show Coming to Hulu in October 2021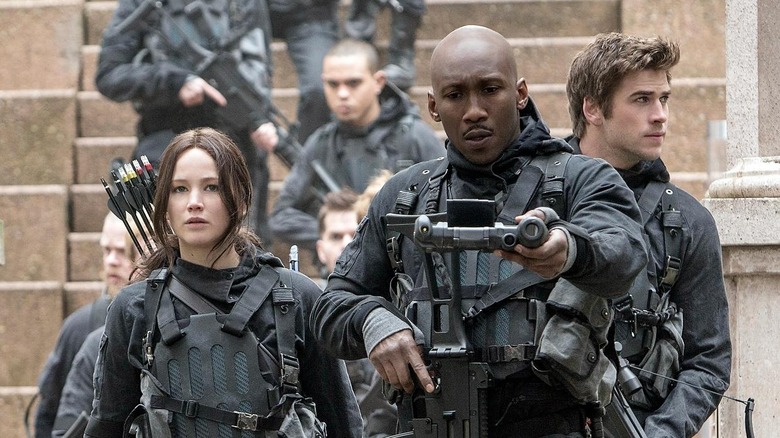 Buena Vista
Available October 1
Big Sky: Season 2 Premiere (ABC)
Cake: Season 5 Premiere (FXX)
Grey's Anatomy: Season 18 Premiere (ABC)
Station 19: Season 5 Premiere (ABC)
The Bachelorette: Complete Season 13 (ABC)
A.I. Artificial Intelligence (2001)
Air Force One (1997)
Ali (2001)
Blippi's Spooky Spells Halloween (2021)
Boxcar Bertha (1972)
Cedar Rapids (2009)
Chasing Papi (2003)
Class (1983)
Clifford (1994)
Clockstoppers (2002)
Code 46 (2004)
Crimson Tide (1995)
Date Night (2010)
Dead of Winter (1987)
Diary of a Wimpy Kid: Rodrick Rules (2011)
Double, Double, Toil and Trouble (1993)
Dr. No (1962)
Edge of the World (2021)
Escape from Alcatraz (1979)
Exorcist: The Beginning (2004)
The Extreme Adventures of Super Dave (2000)
Flatliners (1990)
From Russia with Love (1964)
Goldeneye (1995)
Goldfinger (1964)
Happy Feet (2006)
Happy Feet Two (2011)
The Holiday (2006)
House of Games (1987)
The Hunger Games (2012)
The Hunger Games: Catching Fire (2013)
The Hunger Games: Mockingjay Part 1 (2014)
The Hunger Games: Mockingjay Part 2 (2015)
Hunt for the Skinwalker (2018)
Intersection (1994)
Licence to Kill (1989)
Light It Up (1999)
Lost In Space (1998)
The Love Guru (2008)
Mad Max (1980)
Madhouse (2004)
The Mask of Zorro (1998)
Maze (2017)
Mean Creek (2004)
Meet The Spartans (2008)
My Best Friend's Wedding (1997)
The Offence (1973)
Peeples (2013)
The Perfect Holiday (2007)
Queen of the Damned (2002)
Racing with the Moon (1984)
The Recruit (2003)
Remo Williams: The Adventure Begins (1985)
Resident Evil: Retribution (2012)
Road Trip (2000)
Rushmore (1999)
The Saint (1997)
Signs (2002)
Sleeping with the Enemy (1991)
Sleepless In Seattle (1993)
Snatch (2000)
Species (1995)
Species II (1998)
Species III (2004)
Species: The Awakening (2007)
The Spy Who Loved Me (1977)
Star Trek: The Motion Picture (1979)
Star Trek II: The Wrath of Khan (1982)
Star Trek III: The Search for Spock (1984)
Star Trek IV: The Voyage Home (1986)
Star Trek V: The Final Frontier (1989)
Star Trek VI: The Undiscovered Country (1991)
Star Trek: First Contact (1996)
Star Trek: Generations (1994)
Star Trek: Insurrection (1998)
Star Trek: Nemesis (2002)
Still (2018)
Sweet Home Alabama (2002)
Sweet Land (2006)
The Taking of Pelham 1 2 3 (2009)
Teen Wolf (1985)
Theater of Blood (1973)
Tooth Fairy (2010)
Total Recall (2012)
The Untouchables (1987)
Victor Frankenstein (2015)
Vigilante Force (1976)
The Village (2004)
The Vow (2012)
Waitress (2007)
What About Bob? (1991)
When A Man Loves A Woman (1994)
Within (2016)
Wolves at the Door (2016)
Wrong Turn 2 (2007)
Available October 3
Saturday Night Live: Season 47 Premiere (NBC)
Finding Your Feet (2018)
Available October 4
America's Funniest Home Videos: Season 32 Premiere (ABC)
Maggie's Plan (2015)
The Program (1993)
Unfaithful (2002)
Available October 6
Castle: Complete Series (ABC)
Available October 7
Baker's Dozen: Complete Season 1 (Hulu Original)
Available October 8
Jacinta (2021) (Hulu Original)
Cannabis Evolution (2019)
Available October 9
Shark Tank: Season 13 Premiere (ABC)
Available October 10
G.I. Joe: Retaliation (2013)
Rogue Hostage (2021)
Available October 11
Gunda (2020)
Madonna and the Breakfast Club (2019)
Available October 12
Champaign ILL: Complete Series (Sony)
The Loneliest Whale (2021)
Available October 13
Dopesick: Series Premiere (Hulu Original)
CHiPS (2017)
Available October 14
Real Housewives of Orange County: Complete Season 15 (Bravo)
Censor (2021)
Out of Death (2020)
Available October 15
America's Book of Secrets: Complete Season 2 (History)
Beyond Oak Island: Complete Season 1 (History)
Beyond Scared Straight: Complete Seasons 4, 5, 6 (A&E)
Hoarders: Complete Season 3 (A&E)
Little Women: Atlanta: Complete Seasons 1, 2 (Lifetime)
Married at First Sight: Couples Cam: Complete Season 10 (Lifetime)
Marrying Millions: Complete Season 2 (Lifetime)
Nightwatch: Complete Season 1 (A&E)
Seven Year Switch: Complete Season 3 (Lifetime)
Swamp People: Complete Seasons 1, 2 (History)
A Murder to Remember (2020)
Cheer Camp Killer (2020)
Miss India America (2015)
Sleepwalker (2017)
Available October 16
Home Sweet Home: Series Premiere (NBC)
Available October 18
Dream Horse (2020)
Available October 20
The Bachelorette: Season 18 Premiere (ABC)
Queens: Series Premiere (ABC)

Available October 21
The Next Thing You Eat: Complete Season 1 (Hulu Original)
The Evil Next Door (2021)
Available October 22
The Blacklist: Season 9 Premiere (NBC)
Gaia (2020)
Available October 23
The Marksman (2021)
Silent Night (2021)
Available October 25
Come Away (2020)
Available October 26
Maybe Next Year (2020)
Available October 27
For Madmen Only (2021)
Available October 28
First Date (2021)
Smelliville (2021)
Available October 30
Catfish: The TV Show: Complete Season 8D (MTV)
Available October 31
Spirit Untamed (2021)