Time Now Trailer: Thriller Gives Diane Lane's Daughter Eleanor Lambert Her Big Debut [Exclusive]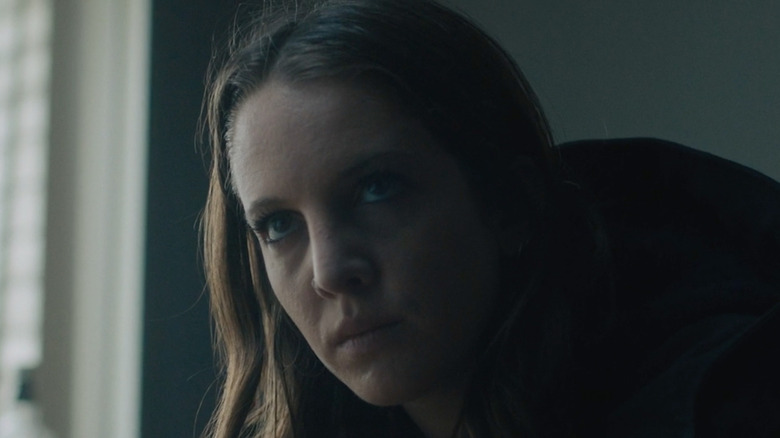 Dark Star Pictures
Dark Star Pictures and Uncork'd Entertainment have provided us with the exclusive trailer debut for the new coming-of-age thriller "Time Now." Besides looking like a taut, suspenseful tangled tale of mystery and murder, the new flick serves as the first starring role for Eleanor Lambert, daughter of Diane Lane (ya'know, Ma Kent?) and "Highlander" swordmaster Christopher Lambert. Pic is the debut feature of writer/director Spencer King with Ziane Hamel producing alongside Oscar-nominated production company Disarming Films ("Deliver Us From Evil" and "West of Memphis") serving as executive producers.
Check out the trailer below!
Time Now Trailer
The film will premiere in the marquee category at the Austin Film Festival next month. It co-stars Claudia Black ("The Nevers", "Stargate"), Xxavier Polk, Paige Kendrick and Sebastian Beacon, with R&B star Dwele also appearing in the film.
This has been a big year for Hollywood royalty getting their time at bat, with Michael Gandolfini walking in his dad's Soprano shoes in "The Many Saints of Newark," the recent trailer for Paul Thomas Anderson's "Licorice Pizza" giving us our debut look at Philip Seymour Hoffman's son Cooper Hoffman, Sean Penn directing his own daughter Dylan Penn (also the daughter of Robin Wright) in "Flag Day," and even Dark Star Pictures' release of the horror film "Honeydew" starring Sawyer Spielberg. Yeah, the son of that Spielberg and that Capshaw.
It might be easy to chalk this trend up to nepotism or stunt casting, but it would be insane to discount all the legacy acting families throughout Hollywood history, including the Barrymores (Lionel, Ethel, John, Drew), the Howards (Rance, Ron, Clint, Bryce), the Fondas (Henry, Peter, Jane, Bridget), the Bridges (Lloyd, Jeff, Beau), etc. We're not even going to get into the myriad Coppolas out there, of which Diane Lane has worked with several. Sometimes good acting is just in the blood, there's no getting around it. Here's hoping that Eleanor Lambert can bring the same chops her parents had ... even when one of them was chopping heads in "Highlander" movies.
Here's the official synopsis for "Time Now":
Several years following a falling out with her family in Detroit, Jenny (Eleanor Lambert) is now a young mother living away from home, stuck in an unhappy marriage. After a call from her aunt Joan (Claudia Black), Jenny finds herself back home in Detroit mourning her twin brother's sudden death. Seeing her family caught up in their dreadful past, Jenny goes on to discover the person her brother was on her own. Immersing herself in her late brothers' eclectic group of friends, the scene he belonged to, and the urban playground that is Detroit, Jenny comes to the realization that her brother's death is not what it seems.