Derry Girls Season 3 Will End The Series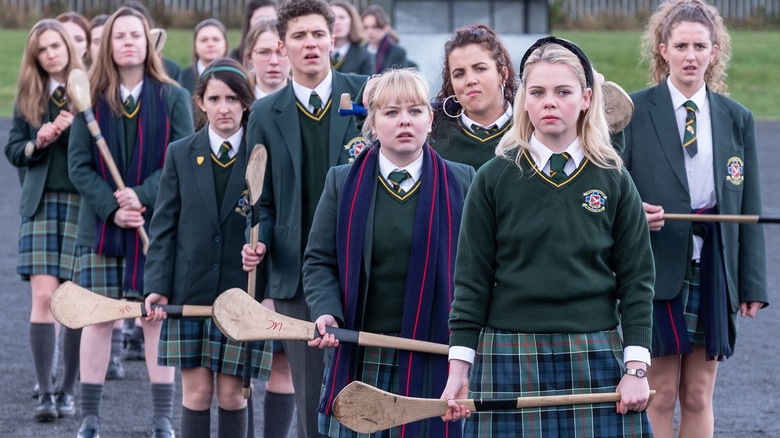 Netflix
If you read that headline and thought, "Huh, that's so weird, it feels like I've been waiting for the next season of 'Derry Girls' for years," you'd be right! Season 2 aired in 2019 and ever since then we've been waiting (somewhat) patiently to reunite with our favorite group of Northern Irish teenagers. To be fair, it's not anyone's fault; "Derry Girls" was one of those shows that got pushed back and re-planned due to the coronavirus pandemic, but that doesn't mean we don't miss it dearly. And therefore we're truly saddened by the news that season 3 will be its last.
That perfect potent mix of funny, sweet and genuinely touching, "Derry Girls" hits those nostalgic '90s moments while also being deeply rooted in its time and place: Northern Ireland during The Troubles. While we still don't know exactly when season 3 will be available to stream, creator Lisa McGee dropped some details about the final season in a statement to Digital Spy:
"It was always the plan to say goodbye after three series. Derry Girls is a coming of age story; following five ridiculous teenagers as they slowly... very slowly... start to become adults, while around them the place they call home starts to change too and Northern Ireland enters a new more hopeful phase – which was a small, magical window of time."
The Girls Are Back In Town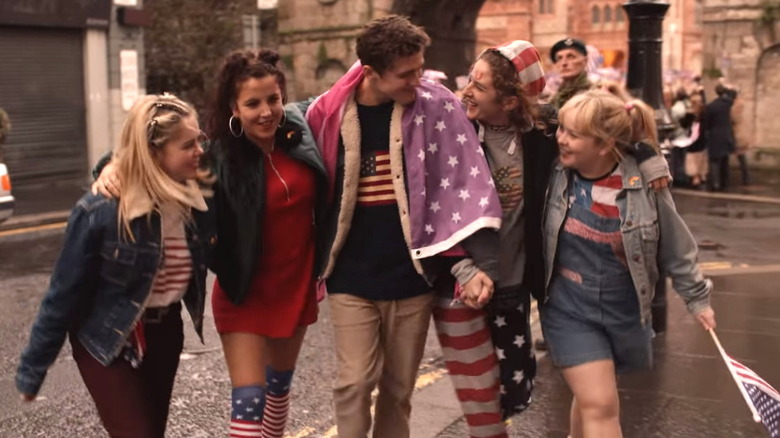 Netflix
It's always hard to hear a series you love is ending, but at least we can take solace in the fact that McGee has it all planned out. Hopefully any loose threads will be tied up and we'll be left with some sweet closure (plus the knowledge that you can binge the series over and over if it strikes your fancy). Don't get too sad though; McGee left things open in her statement, explaining that season 3 might not be the absolute end for the girls of "Derry Girls:"
"Who knows if Erin, Clare, Orla, Michelle and James will return in some other guise someday, but for now this is it for us and we're excited to start filming this series with our incredible cast and crew to hopefully take our loyal fans on one last adventure."
All of McGee's quotes about the show are incredibly sweet, but it's also quite a bummer to learn that season 3 hasn't really started filming yet. Regardless, we'll take the last season of "Derry Girls" whenever Netflix, or Channel 4, decides to bless us with it. Until then, you can catch some of the girls in their new projects or see them all in a very special episode of "The Great British Bake-Off."