The Name's Bond, Commander Bond: Daniel Craig Gets Honorary Royal Navy Title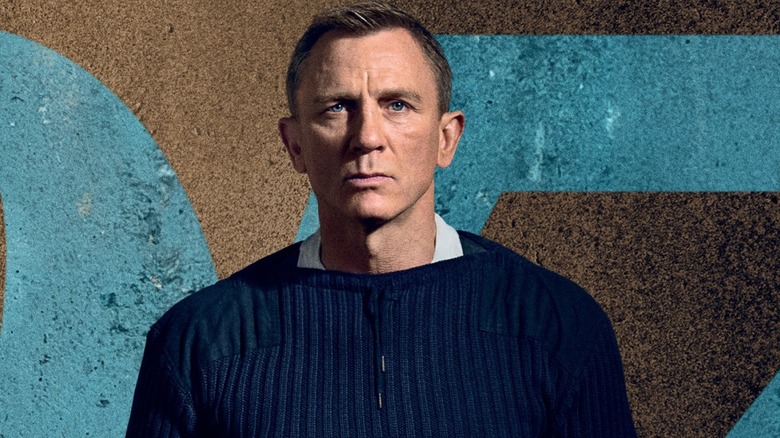 MGM
Daniel Craig has brought a bit of James Bond to his real life. The actor, who has been playing 007 since 2006's "Casino Royale" and is gearing up to grace the screen in "No Time to Die" next month, was recently made an Honorary Commander in the British Royal Navy. A photo of Craig in his Commander's uniform has also been revealed. Have a gander.
While Craig doesn't exactly look enthused, one has to imagine he does consider this a true honor deep down. The actor has been a supporter of the armed forces and this appointment will, per a press release, offer him a "distinct way to strengthen the navy's ties with the communities it serves."
Here's what Craig had to say about it:
"I am truly privileged and honoured to be appointed the rank of Honorary Commander in the senior service."
The British Armed Forces' Relationship With Bond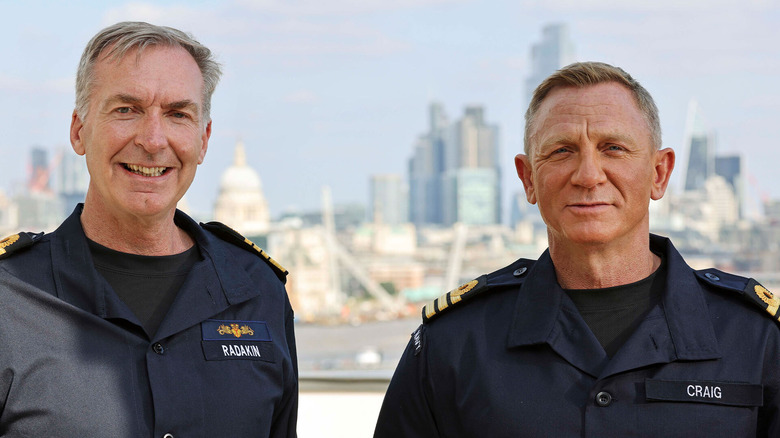 MGM
This is more than just a nice little PR stunt. Director Cari Joji Fukunaga and the rest of the crew reportedly worked closely with the Royal Navy and Ministry of Defence while filming "No Time to Die." To that end, the Warship HMS Dragon will appear in the film. Additionally, the Royal Air Force granted access to assets and personnel to the production. RAF Brize Norton in Oxfordshire was used as a backdrop, standing in for a NATO airbase in Norway.
First Sea Lord Admiral Sir Tony Radakin added:
"I am delighted to welcome honorary Commander Daniel Craig to the Royal Navy. Our honorary officers act as ambassadors and advocates for the Service, sharing their time and expertise to spread the message about what our global, modern, and ready Royal Navy is doing around the world.

"Daniel Craig is well known for being Commander Bond for the last 15 years – a Naval officer who keeps Britain safe through missions across the globe. That's what the real Royal Navy does every day, using technology and skill the same way as Bond himself. I look forward to him getting to see more of our sailors and marines over the coming months and years."
Bond, Commander Bond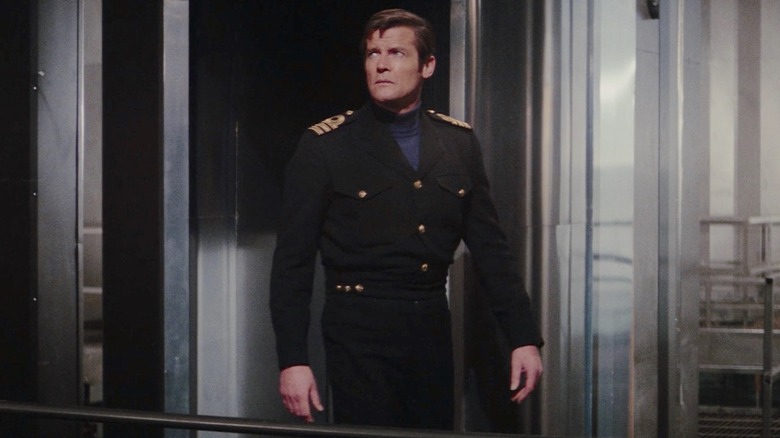 MGM
The appointment is a fitting one. Fans of James Bond may well note that Craig's new honorary rank matches that of Bond's in the movies, which is why we get to see the likes of Sean Connery and Roger Moore looking dapper in their military uniforms on screen from time to time. It serves as a nice send-off for Craig, who is leaving the role behind following the release of his fifth turn as the iconic MI6 spy.
You can catch Commander Craig in "No Time to Die" in theaters on October 8.