Will Smith And DJ Jazzy Jeff's Song Summertime Is Becoming A Hip-Hop Movie Musical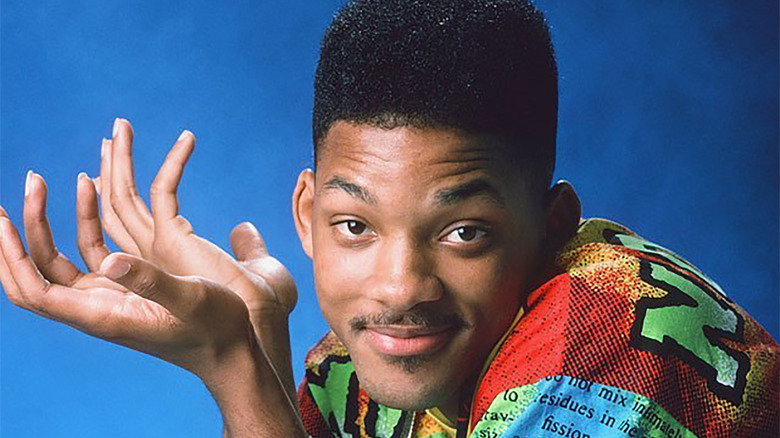 Warner Bros
Get ready to sit back and unwind, because the Fresh Prince himself is giving us a movie adaptation of his iconic summer jam "Summertime." Yes, Will Smith and DJ Jazzy Jeff's 1991 hit is making a comeback as a feature-length hip-hop movie musical.
Musicals come in all shapes and sizes, and lately they come often. This can be a positive or an overwhelming negative, but it's all just part of the Hollywood cycle. Apparently musicals are back in, and that means adaptations galore. Recent additions to the genre have taken inspiration from all sorts of places, including books, movies, Broadway musicals, Broadway musicals based on movies and — yes, you read the headline correctly — now an entire movie-musical can be birthed from a single song.
Let's be clear: Not just any song is astounding enough to inspire a feature-length film in its honor. That right is reserved for the best of the best. By which I mean, Will Smith. 
Summertime Is On The Way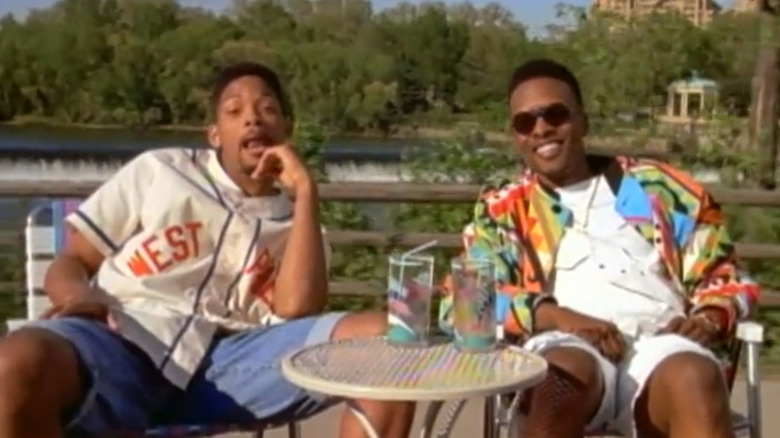 YouTube
The song "Summertime" now shares its name with an upcoming hip-hop musical based on the Will Smith and DJ Jazzy Jeff collab. "Summertime" was the lead single on the duo's fourth studio album, "Homebase," and won them a Grammy award for best rap performance by a duo or group. Though the plot is being kept under wraps, we know that Peter Saji will make his feature debut directing and writing the film for Sony Pictures' Screen Gems. 
A TV producer and writer, Saji is best known for his work on episodes of "Black-ish," "Mixed-ish" and "Cougar Town." Notably, he's responsible for two of the "Black-ish" musical episodes: "Juneteenth" and the Prince tribute episode "Purple Rain." With "Summertime," Saji is putting his musical writing to work on the big screen to expand on everyone's favorite summer anthem song.
Now I know what you're thinking — this is a terrible idea. And yes, I too want to instinctively be against this, just on the basis of logic. How will they pull a plot from this 4-minute music video? Why expand on something that's already perfect? All of these are valid points, but allow me to play devil's advocate here with the following counter argument: ... Will Smith.
Will Smith's involvement makes the news go down a lot easier and makes it hard not to be at least a little excited. With this song and his effortless charm, how could things possibly go wrong? We don't know that Smith himself is starring in the film (fingers crossed), but he's involved in its development. "Summertime" is in part produced by Westbrook Studios, the Will and Jada Pinkett-Smith media company that's also working on the upcoming Oscar contender "King Richard," Antoine Fuqua's thriller "Emancipation," the "Planes, Trains & Automobiles" remake, and more.
"Summertime" has a pretty solid team behind it and an incredibly fun video to work off of. And if you don't believe me, you might need to revisit the song for yourself.
Lay Back, Cause This Is Summertime
"Summertime" is a love letter to Philadelphia, showing off the singular joy of summer barbecues with a video that pulls a community together for a breezy celebration. It's equal parts nostalgic and invigorating. I can imagine a version of this movie that strikes that balance, like a more grounded version of "In The Heights," centering community, culture, and celebration. The "Summertime" video is all good vibes, remaining to this day a summer kick-off song that perfectly marks the beginning of vacation season. With Will Smith onboard, Sony might just make a movie that does the same.