Why Was Truth Seekers Canceled? Here's What We Know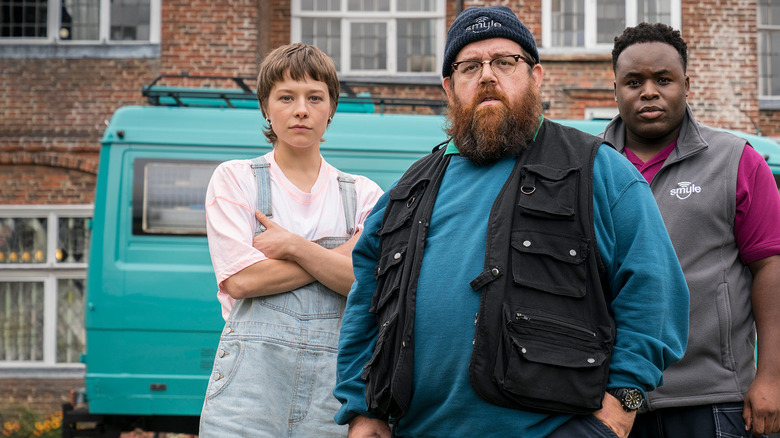 Amazon
Genre and comedy fans had been waiting quite some time to see Simon Pegg and Nick Frost reunite. The duo, along with director Edgar Wright, cultivated quite the loyal fanbase with the Cornetto Trilogy, which consists of "Shaun of the Dead," "Hot Fuzz," and "The World's End." Luckily, Amazon Prime Video reunited Pegg and Frost for a comedic paranormal series titled "Truth Seekers" last year. Unfortunately, it was canceled by the streaming service after just one season. Fans may be screaming to themselves, "Why?" We're here to try and answer that question to the best of our ability.
Here's what we know about the cancelation of "Truth Seekers."
What is Truth Seekers?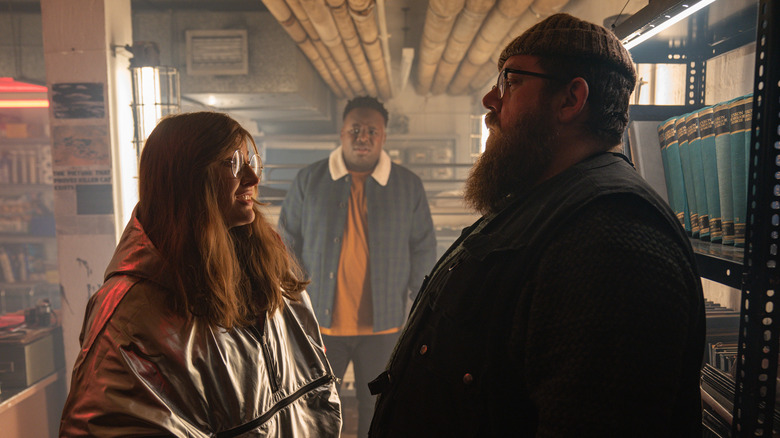 Amazon
"Truth Seekers" is a supernatural comedy series about a team of amateur paranormal investigators. It was brought to life by Simon Pegg, Nick Frost, Nat Saunders, and James Serafinowicz. It was one of the first projects to come from Pegg and Frost's Stolen Picture production company. It stars Frost as Gus, Pegg as Dave, Samson Kayo as Elton, Malcolm McDowell as Richard, Emma D'Arcy as Astrid, and Susan Wokoma as Helen.
Here is the synopsis for "Truth Seekers."
Truth Seekers is a supernatural comedy series about a team of part-time paranormal investigators who team up to uncover and film ghost sightings across the UK, sharing their adventures on an online channel for all to see. However, as they stake out haunted churches, underground bunkers and abandoned hospitals with their array of homemade ghost-detecting gizmos, their supernatural experiences grow more frequent, more terrifying and even deadly, as they begin to uncover a conspiracy that could bring about Armageddon for the entire human race.
Amazon Canceled Truth Seekers After Just One Season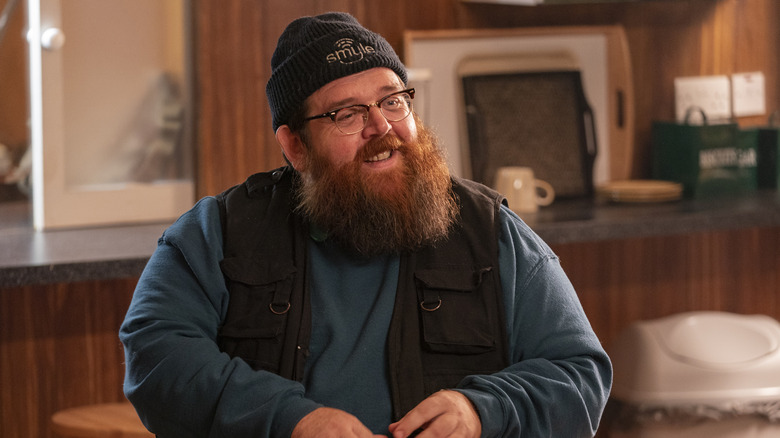 Amazon
Despite the excitement surrounding the show, Amazon canceled "Truth Seekers" back in February. It was Nick Frost who broke the news in an Instagram post. He was, as one might understand, not thrilled about the decision.
Here's what he had to say in a since-deleted video at the time:
"Get ready to be rocked with some bad news. 'Truth Seekers' will not be returning for a second season. 'Truth Seekers' has not been renewed, which is a massive kick in the willy for me. We really put our all into this, our heart and soul and blood in some cases — so to not come back is really sad for us. It's a shame."
Amazon hasn't said much about it since the cancelation and there hasn't been nearly enough chatter online to hang our hats on a revival elsewhere. Sadly, the show really is dead in the water. "Truth Seekers" season 2 isn't happening.
People Generally Liked Truth Seekers, So Why Cancel It?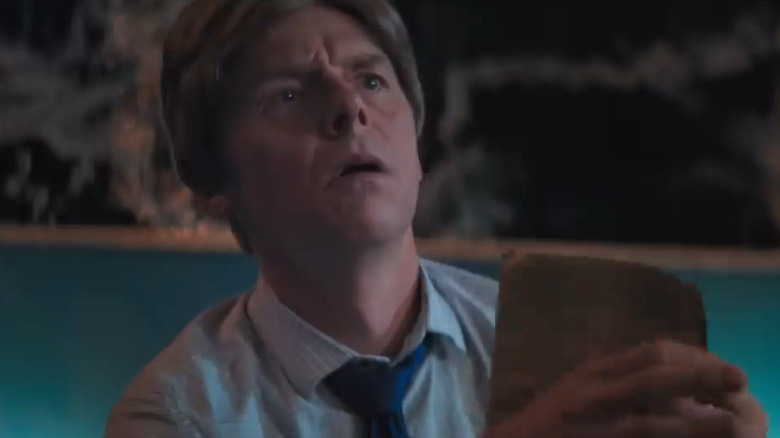 Amazon
Here is the big question; why did Amazon cancel "Truth Seekers?" The fact of the matter is, available data indicates the show was well liked. It holds a 74% critical approval rating on Rotten Tomatoes to go with a very solid 84% audience rating. The show, by all appearances, was not dreadfully expensive to produce. This suggests the series simply wasn't a big draw for Prime Video subscribers.
Streaming services have a complicated system to determine what makes a show worth keeping around or not. But it all comes down to whether or not the money spent brings in enough subscriber value to justify its existence. Given that the show wasn't at all a critical flop, we're left to conclude that it, unfortunately, didn't have a big enough audience. Sadly, sometimes, it really is that simple. There is, however, a silver lining here.
While promoting "Truth Seekers," Simon Pegg revealed to LADBible that he and Nick Frost are indeed planning to make another movie with Edgar Wright again. It's just a matter of getting the timing right.
"I'll definitely do another film with Edgar – we're gonna do another film at some point. I mean, that's not a question, really. It's just that the question is when we can marshal our respective diaries and get the time to write a movie together."
So, if we must extract a positive from this, it frees up both Pegg and Frost a bit to potentially focus on this future collaboration with Wright. Whatever it may be.