The Wheel Of Time Has Already Recast A Main Role For Season 2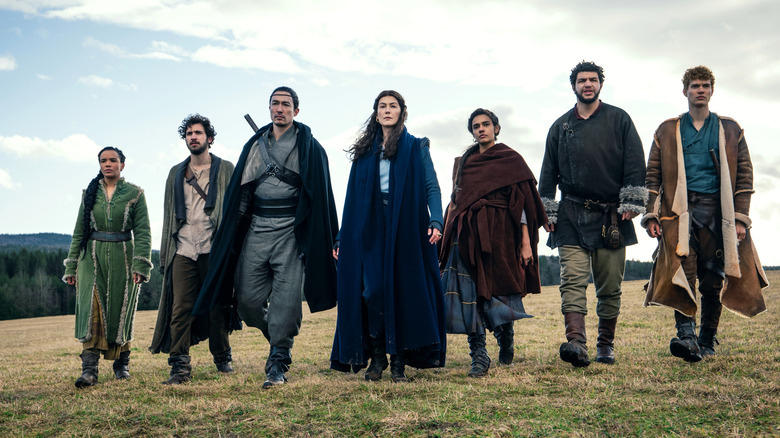 Amazon Studios
The first season of "The Wheel of Time" has yet to premiere, but things are already heating up for season 2 of the show. Amazon had already greenlit a second season and started production in July of this year. More than a month into shooting, however, and it looks like one of the actors from season 1 is getting replaced.
The Wheel of Time Turns...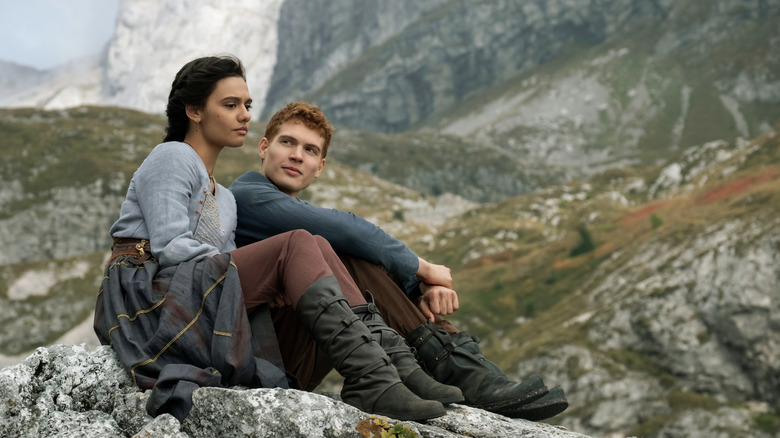 Amazon Studios
Deadline broke the news that actor Barney Harris, who played the character Mat Cauthon in season 1, will not be returning for season 2 of the Amazon show. Dónal Finn, whose previous credits include a small one-episode part on "The Witcher," will step into the role.
There's no news as to why Amazon is replacing Harris for season 2. This change likely happened while the second season was already in production, which suggests that it was an unplanned move on the studio's part.
Despite this setback, the show is still moving forward, getting a lot of support and investment from Amazon. Other shows have had actor changes with nary a hiccup (Daario in "Game of Thrones," anyone?) and it's possible this will be a similar example. Now that we know Cauthon will look different in the second season, we can manage our expectations accordingly.
... And Ages Come and Pass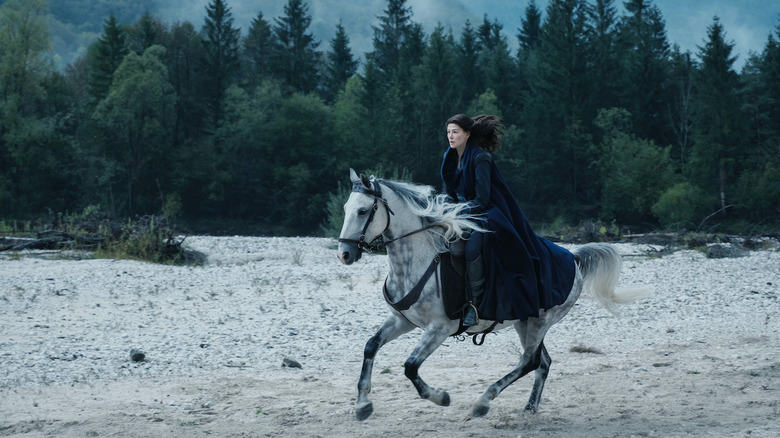 Amazon Studios
"The Wheel of Time" is an epic fantasy series based on the popular 14-book series by Robert Jordan (and Brandon Sanderson, who used Jordan's notes to complete the final books after he died). In the books, Mat Cauthon is a major character who leaves the small town of Two Rivers with Moiraine (Rosamund Pike) and others on an epic journey to save (or destroy) humanity. Cauthon, like others in the group, has certain powers which, among other things, give him extraordinary luck.
Amazon's adaptation of "The Wheel of Time" books has already made other changes. For example, centering the plot on Moiraine's character rather than Rand al'Thor, played on the show by Josha Stradowski. Given these shifts, it's possible but unlikely that Cauthon's role in the series is downplayed, considering it's hard to lessen the importance of one of the five main characters.
Season 1 of "The Wheel of Time" premieres on Amazon Prime Video on November 19, 2021. No news yet on when season 2 of the show will wrap up production, much less air on the streaming service.