Superhero Bits: A DeepFake Fueled A Spider-Man Rumor, What If...? Promises Easter Egg Heaven & More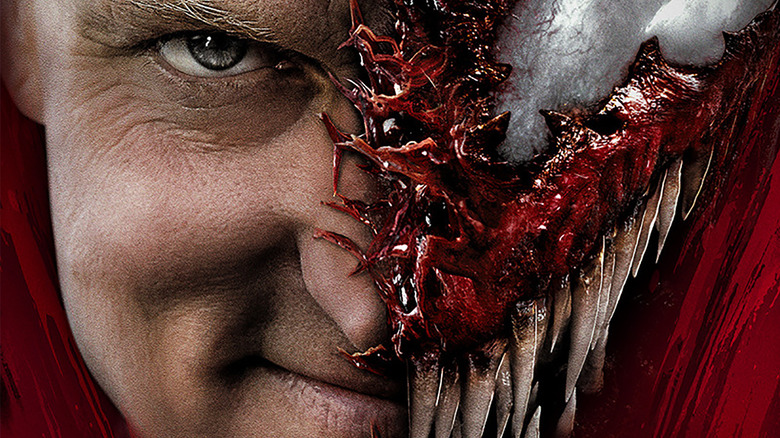 Sony Pictures
(Superhero Bits is a collection of stories, updates, and videos about anything and everything inspired by the comics of Marvel, DC, and more. For comic book movies, TV shows, merchandise, events, and whatever catches our eye, this is the place to find anything that falls through the cracks.)
In this edition of Superhero Bits: 
Learn how a DeepFake video fueled a "Spider-Man: No Way Home" rumor
Watch a clip from the next episode of "Marvel's What If...?" with Thor
Find out when Ms. Marvel is rumored to arrive on Disney+
See the theatrical trailer for "Batman Begins" in 4K
 All that and more!
Red Hood Revisits the Batcave on Titans
"Titans" co-star Curran Walters shared a photo from behind the scenes of the DC Comics series where he's suited up as Red Hood. What makes this a little more interesting is that he's standing next to his old Robin costume that's on display in the Batcave. For the uninitiated, Curran Walters previously played the Jason Todd version of Robin, who appeared to die at the hands of the Joker, but survived and became the vengeful Red Hood. It's almost like a before and after photo, albeit a grim one.
George Kittle Rooms with Venom
For some reason, Sony Pictures thought it was a good idea to bring in San Francisco 49ers All Pro Tight End George Kittle to do this cross-promotional video for "Venom: Let There Be Carnage." This seems like it's desperately trying to appeal to sports fans by putting an NFL star in a few clips from the sequel, but is that really going to convince anyone to see the movie who wasn't already interested? Maybe it'll trick someone into thinking George Kittle is in the movie. I guess if Sony sells even one ticket because of that misconception then they've succeeded.
What If...? Episode 7 Clip
Rotten Tomatoes released an exclusive clip from tomorrow's new episode of Marvel's "What If...?" animated series. Entitled "What If... Thor Was an Only Child?," the episode imagines a universe in which Loki never became the adoptive brother of Thor. For some reason, this leads to Thor throwing a huge party that people from all over the galaxy hear about. There are Skrulls in attendance, who amuse Thor by transforming into him, and somehow Jane Foster is in attendance at this party too. This one is bound to be pretty weird, but it looks like it'll probably be the most fun of the series so far.
Marvel's What If...? Promises a Fun Episode with Thor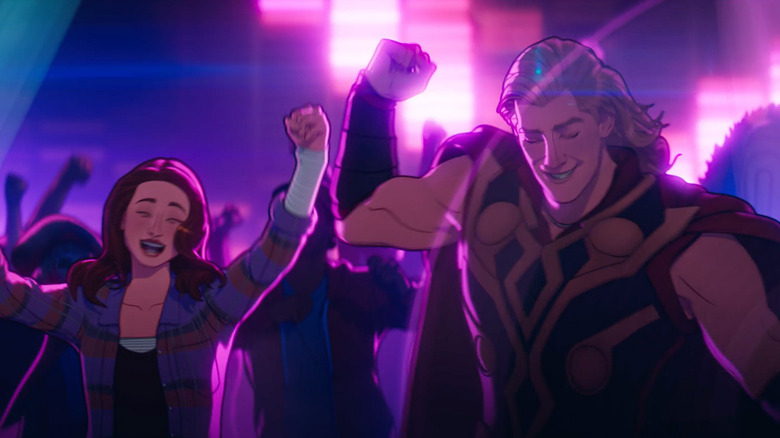 Marvel Studios
In case the above clip wasn't a strong enough indicator, Marvel's "What If...?" head writer A.C. Bradley said the upcoming episode that imagines Thor as an only child is meant to be a lot of fun. Bradley told Entertainment Weekly:
"I hope people have fun with the one this week because it's not as bombastic world-ending as other episodes. The mandate for me when I was writing it was, I just want to have fun, I just want to be silly. It's a lot sillier than anything you'd see in the MCU. It should be an episode to watch with a beer."
Furthermore, fans will enjoy seeing that this episode is "chock full of cameos," and it's also "Easter egg heaven." In fact, many lines in this episode were improvised by the actors. Chris Hemsworth was particularly having a blast. Bradley added:
"There's some stuff that got particularly goofy and he was laughing and the guys in the recording booth over there in Australia were laughing, and he was just like, 'I really like this Thor!' He gets to cut loose more than he ever has in the Marvel Universe. I get a sense that maybe there's a little bit of actual Chris in 'Party Thor' which might be one reason why he gravitated towards it so easily and had so much fun with it."
DeepFake Resulted in Spider-Man Rumors
YouTube user Alex Cerrato is taking claim for creating the video and photo of Andrew Garfield supposedly on the set of "Spider-Man: No Way Home." It turns out the video was a DeepFake intended to trick everyone into believing the rumored appearances of multiple iterations of Spider-Man in the movie, including Tobey Maguire. This doesn't necessarily debunk that idea (even though Andrew Garfield has already done that too), but it does shatter what some people believed was legit evidence of Garfield's involvement. I suppose we'll just have to wait and see if these rumors are true when the movie arrives in December.
Ms. Marvel Release Window Updated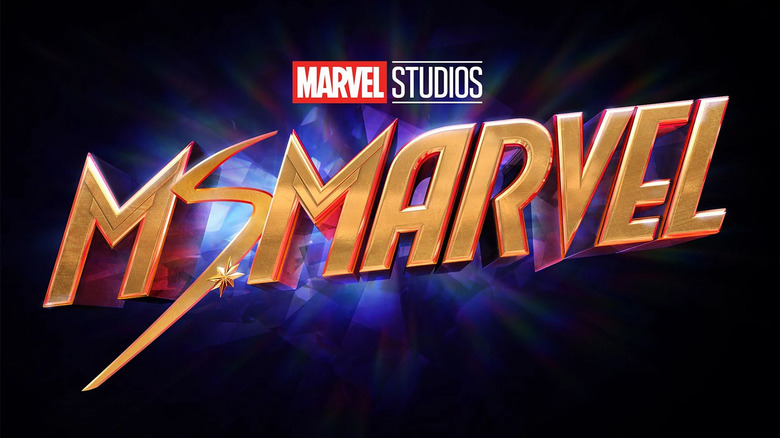 Marvel Studios
Fans have been wondering when "Ms. Marvel" will arrive on Disney+. It was previously said the series would debut before the end of the year, but more recently it was thought that might change. Now insider Amit Chaudhari claims that the release date window that Marvel is eyeing is February 2022. That could mean an official announcement is coming soon, but we've got plenty of time to figure that out since "Hawkeye" has to premiere on Disney+ at the end of November first.
Batman Begins Trailer in 4K
Warner Bros. Pictures has released the theatrical trailer for "Batman Begins" in 4K, for those of you who want to watch in the highest quality possible. Here's the official synopsis for the movie from director Christopher Nolan:
As a young boy, Bruce Wayne watched in horror as his millionaire parents were slain in front of him–a trauma that leads him to become obsessed with revenge. But the opportunity to avenge his parents' deaths is cruelly taken away from him by fate. Fleeing to the East, where he seeks counsel with the dangerous but honorable ninja cult leader known as Ra's Al-Ghul, Bruce returns to his now decaying Gotham City, which is overrun by organized crime and other dangerous individuals manipulating the system. Meanwhile, Bruce is slowly being swindled out of Wayne Industries, the company he inherited. The discovery of a cave under his mansion, along with a prototype armored suit, leads him to assume a new persona, one which will strike fear into the hearts of men who do wrong; he becomes Batman!
That's a pretty hokey ending for that synopsis, but I guess that's to be expected for a movie that's now 16 years old. We've learned so much about publicity since then.
Venom: Let There Be Carnage Character Posters
Sony Pictures unveiled a series of character posters for "Venom: Let There Be Carnage." Along with Woody Harrelson as the titular villain, there's also a new look at Naomie Harris as Shriek, though she hasn't yet gotten a symbiote of her own. Check out the full thread on Twitter to see the other posters.