Midnight Mass Creator Mike Flanagan Warns Haunting Fans Not To Look For Hidden Ghosts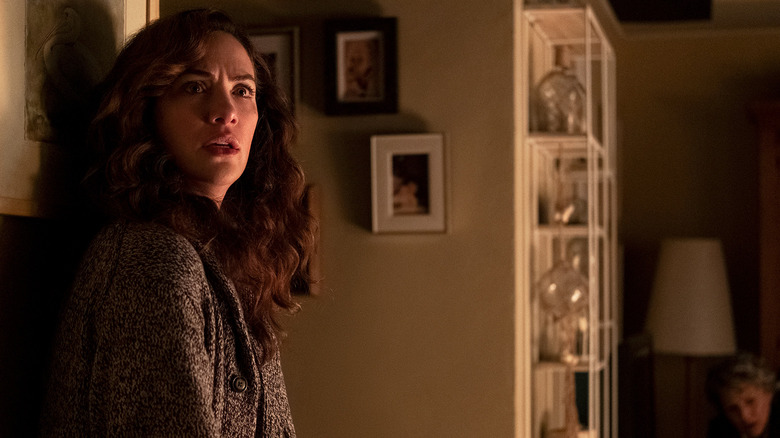 Netflix
The upcoming Netflix miniseries "Midnight Mass" comes from Mike Flanagan, the terrifying mind that gifted us "The Haunting of Hill House" and "The Haunting of Bly Manor." Fans of the Haunting anthology series are likely anticipating hidden ghosts in Flanagan's latest, as the series infamously hid its scares in the background, waiting for viewers to catch them in the corner of their eye. But Flanagan's mind contains multitudes — not every scare is the same. For that reason, he's made a point of warning fans not to expect "Midnight Mass" to follow in the footsteps of his prior series.
Midnight Mass Brings New Scares to Netflix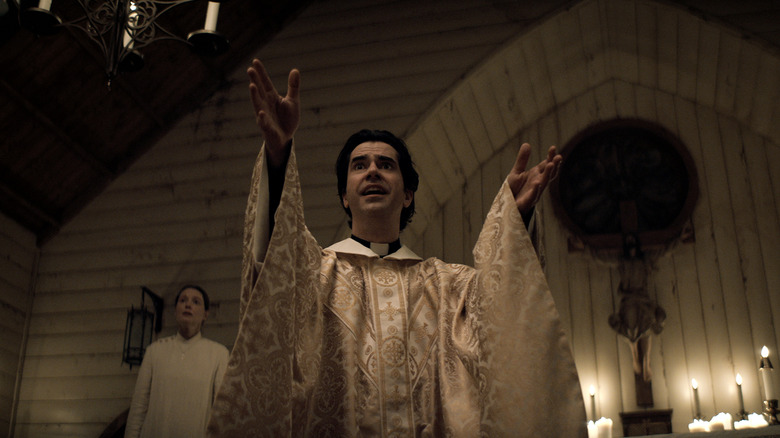 Netflix
"Midnight Mass" shares a few things in common with the "Haunting" saga. Early buzz around the show has promised a series both traumatizing and moving. But other than being generally great, Flanagan's new series is a different kind of beast. In an interview with The Wrap, he said:
"While there are familiar faces and familiar kind of esthetic techniques that just come with it being an Intrepid project, if you spend the show looking for hidden ghosts, you're going to be really, really disappointed. So, yeah, 'The Haunting,' which we love for its own reasons, whether or not we find a way to get a third iteration of that up in the future is wide open. I think we're just very careful not to incorrectly make people expect this to be that."
"Midnight Mass" tells the terrifying tale of an isolated island community whose pre-existing divisions are intensified by the return of a disgraced young man (Zach Gilford) and the arrival of a charismatic priest, Father Paul (Hamish Linklater). The priest's arrival is followed by miraculous events that end up inspiring newfound religious fervor. As Flanagan indicated, the series also stars "Haunting" alums Kate Siegel and Rahul Kohli. The series creator went on to explain why he wants the difference to be crystal clear, adding:
"One of the reasons why we're very careful to calibrate the expectations properly is that I do feel like people who mistakenly approach this material the same way they would approach 'Hill House' or 'Bly' are going to be surprised to find it's so different."
What's Next for the Haunting Franchise?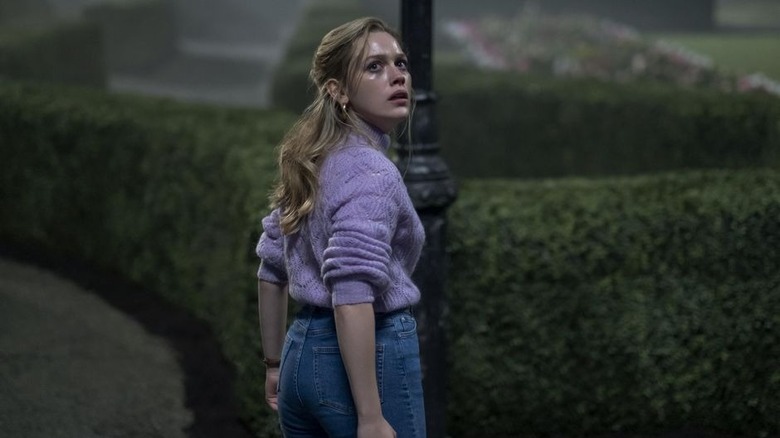 Netflix
There are no concrete plans for a third "Haunting" iteration, but there's still plenty of hope to go around! Flanagan himself said that the possibility of a third season is "wide open." Of course, the most crucial aspect of continuing is finding the perfect piece of literature. Fans of "Hill House" and "Bly Manor" know that the anthology typically pulls from classic stories, giving them traumatizing new twists and even blending them with other works of literature. Flanagan has said:
"One of the things that define the 'Haunting' anthology for me is that both of them so far are about updating and riffing on existing classic literature."
Released in 2018, "The Haunting of Hill House" was inspired by Shirley Jackson's gothic horror novel of the same name, while "The Haunting of Bly Manor" was a twist on the Henry James horror novella "The Turn of the Screw" that incorporated other stories from the author. This is yet another way that "Midnight Mass" stands apart — it tells an original tale of Flanagan's creation.
The release of "Midnight Mass" is fast approaching: the series premieres on Netflix on September 24, 2021.