The Tragedy Of Macbeth Trailer Breakdown: Something Wicked This Way Coens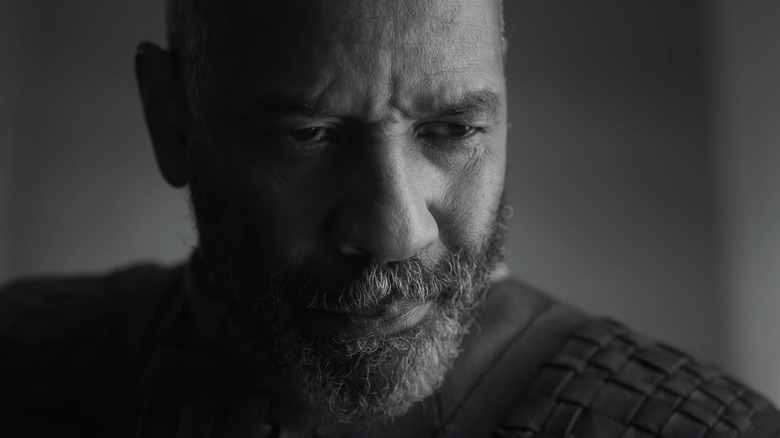 A24
Is this a dagger which I see before me? No! It's the trailer for "The Tragedy of Macbeth," the new Shakespeare adaptation from writer-director Joel Coen. Starring Frances McDormand and Denzel Washington, this black-and-white retelling of the Scottish Play looks stylish as hell, and the pairing of McDormand and Washington is sure to get plenty of attention. There's a chance you're already familiar with the story of "Macbeth," since the play has been around for over 400 years, and there have been multiple film adaptations. But if you're unaware of the play and just what the heck is going on here, I've come here to help you with a mini breakdown of the trailer. So screw your courage to the sticking-place and read on. 
The Three Witches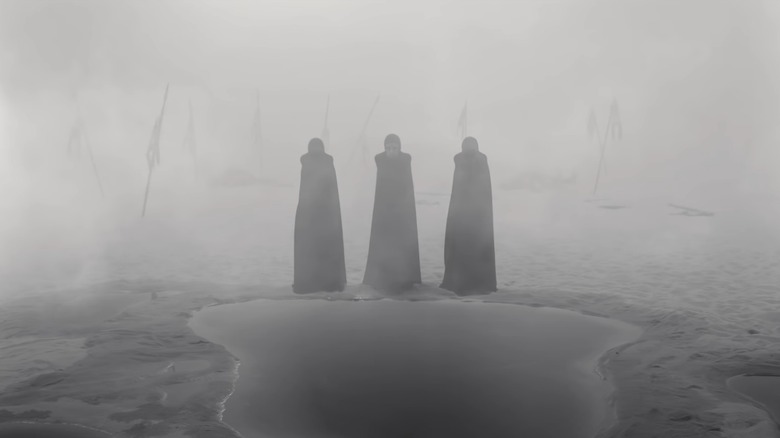 A24
As the trailer opens we see these three mysterious figures emerge from the fog. These are the Three Witches (sometimes called the Weird Sisters). In the context of the story, these mysterious ladies offer up a prophecy after a battle between Scottish forces against the alliance of Norway and Ireland. The witches appear to a Scottish general named Macbeth and tell him that he will be king. This is shocking news to Macbeth, especially since the current monarch, King Duncan, is still very much alive. 
Macbeth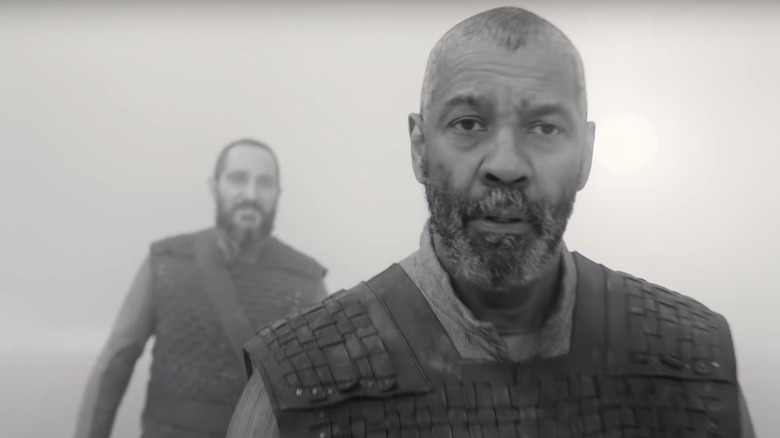 A24
As the trailer continues, we see Macbeth (Denzel Washington) catching sight of the witches. This is likely the moment they give him their prophecy – a prophecy that sets in action bloodshed, betrayal, and madness. The character standing near Macbeth in the image above is Banquo, played by Bertie Carvel. Banquo is another general, and friends with Macbeth. The witches give Banquo a prophecy, too, telling him that while he will never be a king himself, he will father kings. 
Duncan and Malcolm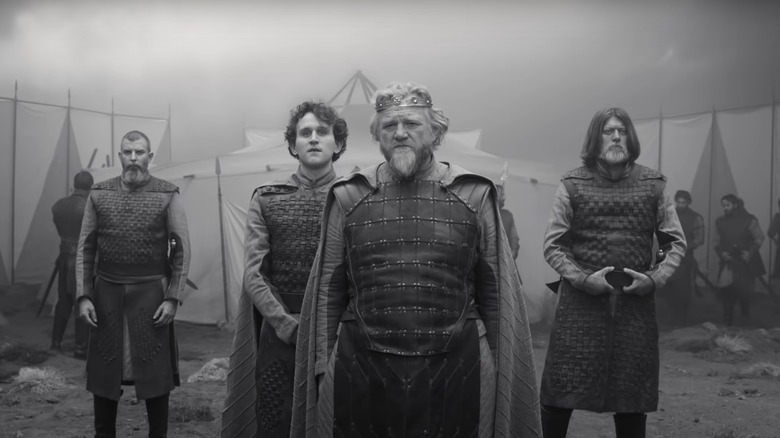 A24
Brendan Gleeson plays King Duncan, while Harry Melling is Malcolm, Duncan's eldest son. Following the prophecy, Macbeth and his wife Lady Macbeth hatch a plot to kill Duncan so Macbeth can take the throne. Of course, if Duncan dies, his son Malcolm would be the true heir, which means Malcolm's life is in danger from the Macbeths as well. In other words, don't get too attached to these characters. 
Lady Macbeth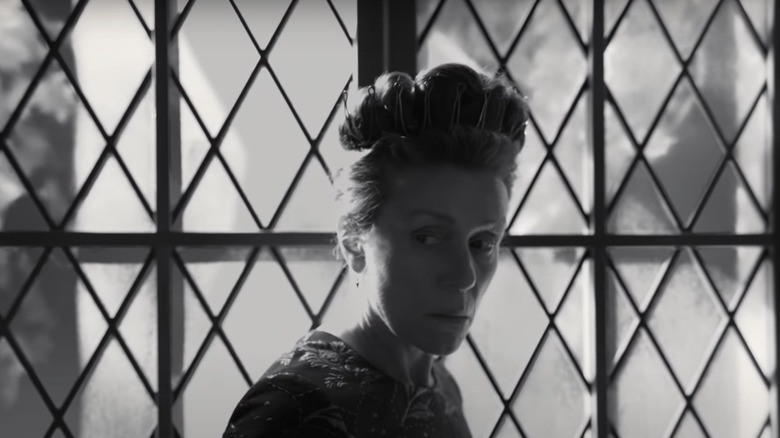 A24
Finally, the brief trailer ends with a shot of one of Shakespeare's most famous characters, Lady Macbeth, here played by Frances McDormand. While the witches give the prophecy to Macbeth, it's Lady Macbeth who really sets the actions of the story in motion. All that scheming takes a toll, however, and as the story progresses, Lady Macbeth slowly succumbs to madness. If all of this sounds rather bleak, remember: "Tragedy" is in the title for a reason. 
"The Tragedy of Macbeth" will have a limited theatrical release on December 25, 2021, before heading to Apple TV+ on January 14, 2022.