Hit-Monkey Season 1 Release Date, Cast, And More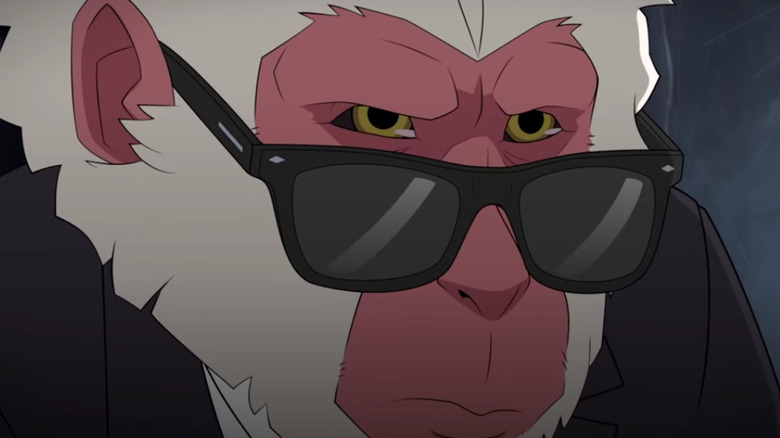 Hulu
(Welcome to ...And More, our no-frills, zero B.S. guide to when and where you can watch upcoming movies and shows, and everything else you could possibly stand to know.)
Hulu isn't done with Marvel animation just yet. Following the release of the acclaimed "M.O.D.O.K." the streaming service is bringing us "Hit-Monkey" later this year. The animated series will bring the relatively obscure and unique character from the Marvel Comics universe to life. And we're here to give you all of the essential information you need to prepare yourself for the monkey-driven violence coming our way.
Here is everything you need to know about "Hit-Monkey" season 1.
Hit-Monkey Season 1 Release Date and Where You Can Watch It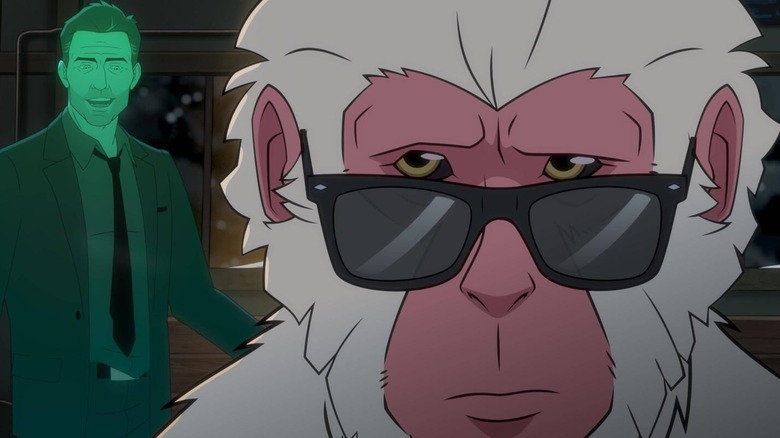 Hulu
Marvel's "Hit-Monkey" is set to be released on Wednesday, November 17, 2021, on Hulu. All 10 episodes of the show's first season will be released at once. So those who prefer to binge can do so. It is a Hulu exclusive, so the only way to watch it is with a subscription to the service.
What Is Hit-Monkey?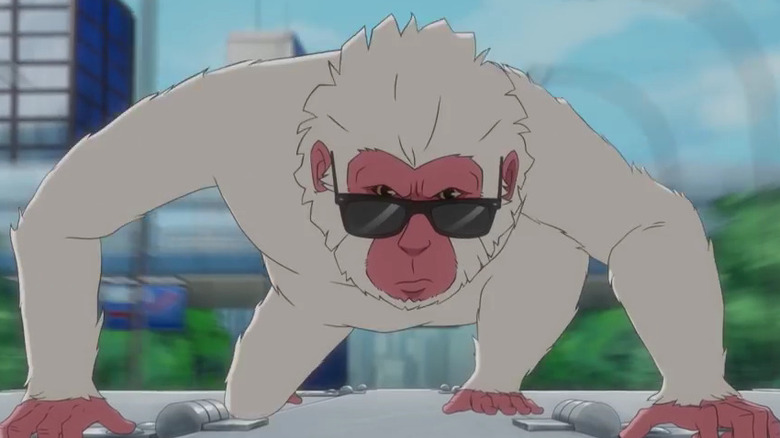 Hulu
"Hit-Monkey" is the latest Marvel animated series to be released on Hulu. It follows in the footsteps of "M.O.D.O.K." which was released earlier this year. Originally, the plan was to also produce shows centered on "Tigra & Dazzler" and "Howard the Duck." But those two shows, as well as a planned "The Offenders" crossover series, were scrapped when Marvel Studios took a more active role in the TV side of things. The show is based on the character of the same name, who debuted in the pages of Marvel Comics in 2010. He was created by Daniel Way and artist Dalibor Talajic.
Here is the synopsis for "Hit-Monkey:"
Premiering exclusively on Hulu this November, dive into Tokyo's underworld with HIt-Monkey. The show follows a Japanese snow monkey, aided by the ghost of an American assassin, who goes on a revenge quest and becomes the famous "killer of killers."
Hit-Monkey Season 1 Showrunners, Crew, and More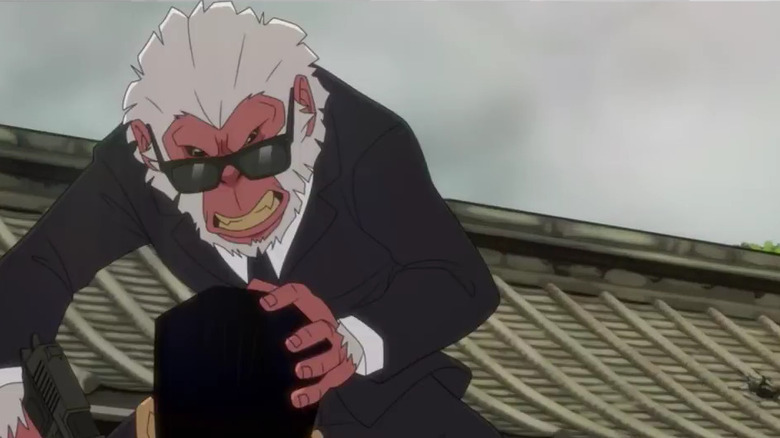 Hulu
Josh Gordon and Will Speck ("Blades of Glory") are the primary creative forces behind "Hit-Monkey." They serve as writers, executive producers, and showrunners of the series. Keith Foglesong, Matt Thompson, and Neal Holman are also on board as executive producers. Matteo Borghese, Rob Turbovsky, Duffy Boudreau, Mollie Brock, and Marcus Rosentrater serve as producers as well.
HIt-Monkey Season 1 Cast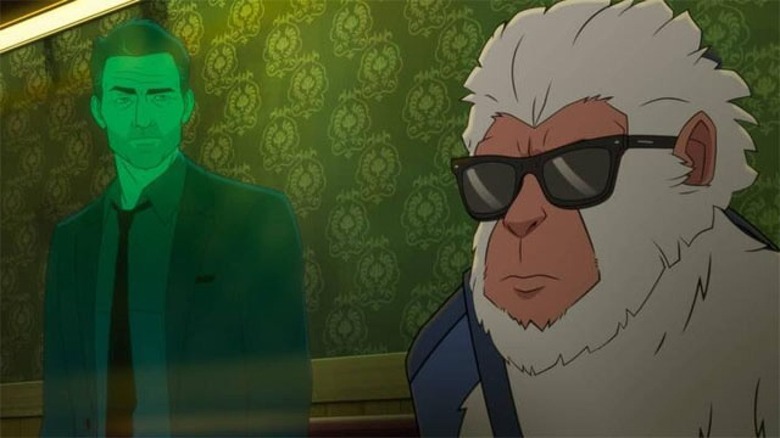 Hulu
Marvel has assembled an impressive cast for "Hit-Monkey." It includes "Star Trek" legend George Takei as Shinji, Jason Sudeikis ("Ted Lasso") as Bryce, Olivia Munn ("The Predator") as Akiko, Ally Maki ("Wrecked") as Haruka, Nobi Nakanishi ("Teen Wolf") as Ito, and Fred Tatasciore ("Hulk and the Agents of S.M.A.S.H.") as Monkey.
Hit-Monkey Season 1 Trailer
A brief teaser trailer for "Hit-Monkey" season 1 has been released. It showcases the animation style, violence, and over-the-top nature of the show. What remains to be seen is whether or not we will get more than one season of the show. But that's a discussion for another time. Check out the video for yourself above.