Hypnotic: Release Date, Cast, And More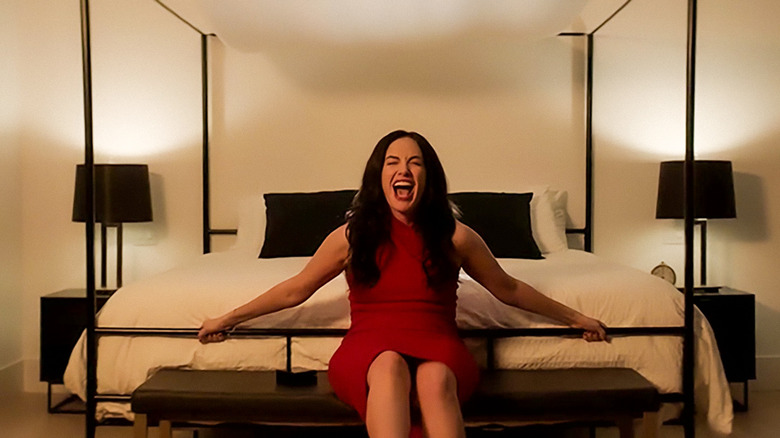 Netflix
(Welcome to ...And More, our no-frills, zero B.S. guide to when and where you can watch upcoming movies and shows, and everything else you could possibly stand to know.)
At some point I looked up and realized we're more than halfway through September already, which means it's as good a time as any to proclaim that it's okay to start celebrating Spooky Season once again. 
To mark the occasion, Netflix is wasting no time at all in providing Halloween-appropriate films to ring in the holiday, including making "Jaws" (and its sequels!) available to stream, debuting the second season of "Locke & Key," and announcing a whole slew of new Netflix originals. One of these will be "Hypnotic," and you can find out everything you need to know about the film right here.
Hypnotic's Release Date and Where To Watch It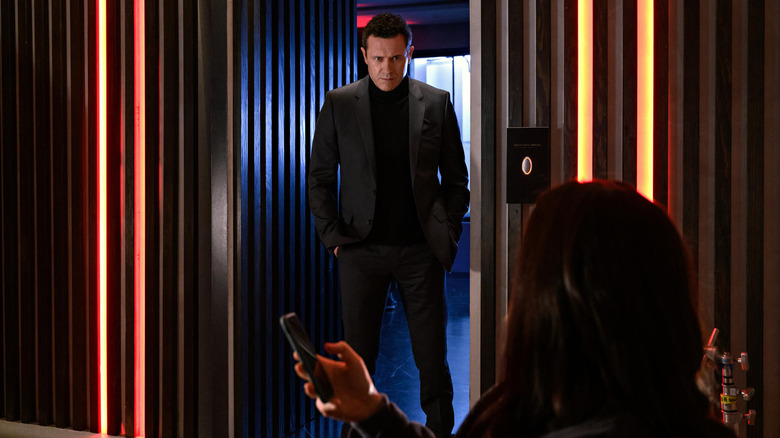 Netflix
"Hypnotic" is due to premiere exclusively on Netflix on October 27, 2021. Netflix wasn't messing around when it first revealed its goal to release a new original movie every week throughout 2021. The original announcement included over 70 films, and the complete slate likely will far exceed that number at year's end. It can be a near-impossible task to try to keep track of every one of these movies, but hey, that's exactly why you're here. We do it so you don't have to; that's the /Film guarantee!
What Is Hypnotic?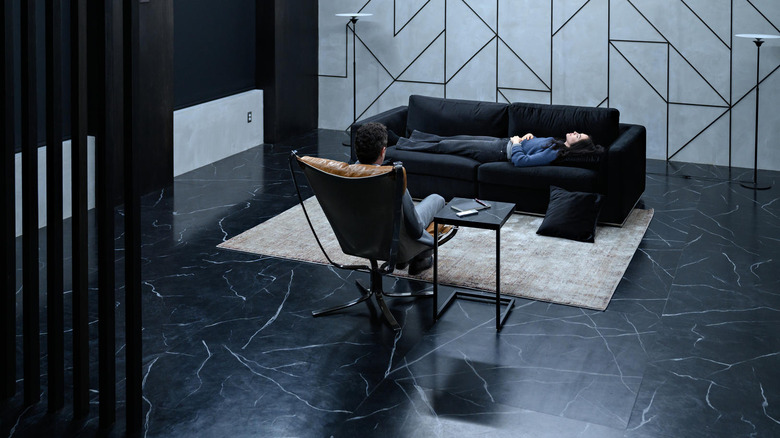 Netflix
"Hypnotic" appears to follow in a long line of traditional horror premises, involving an attempt to seek out professional help that inevitably leads to disaster. But that's not to say that this story won't fresh things up with any number of twists and turns. 
The official synopsis for "Hypnotic" gives up a scant few details, describing it as the story of "a young woman seeking self-improvement [who] enlists the help of a renowned hypnotist, but after a handful of intense sessions, soon discovers unexpected and deadly consequences."
Hypnotic's Cast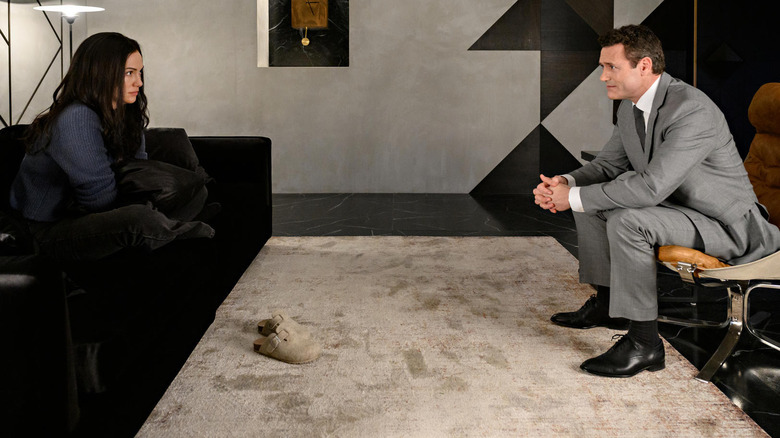 Netflix
The cast of "Hypnotic" is led by Kate Siegel as Jenn, a familiar face among horror fans after starring in productions such as "Hush," "Ouija: Origin of Evil," "Gerald's Game," "The Haunting of Hill House," and "The Haunting of Bly Manor." Siegel will also appear in her husband Mike Flanagan's upcoming Netflix series, "Midnight Mass." 
Joining Siegel in "Hypnotic" is Jason O'Mara ("Agents of SHIELD," "The Man in the High Castle") as the hypnotist, Dr. Collin Meade. The rest of the cast is filled out by Dulé Hill as Rollins, Lucie Guest as Gina, Jaime M. Callica as Brian, Darien Martin, and Luc Roderique as Scott.
Hypnotic's Director, Writers, and More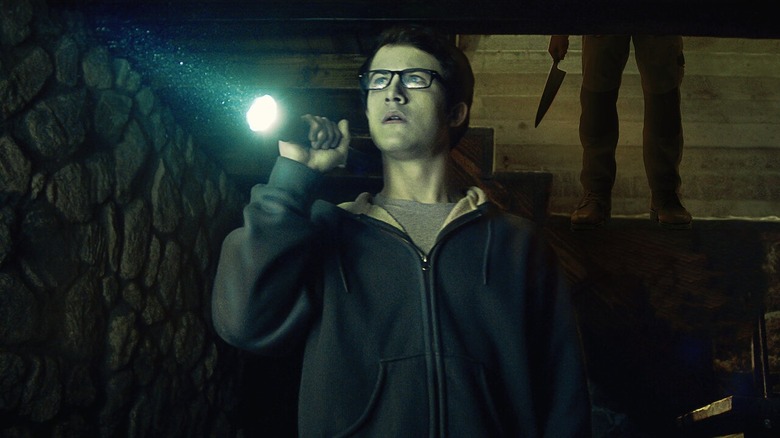 Netflix
"Hypnotic" is co-directed by Matt Angel and Suzanne Coote, the team behind the previous Netflix thriller "The Open House" (pictured above). The script was written by Richard D'Ovidio ("The Forger," "The Blacklist: Redemption").