Ron's Gone Wrong: Release Date, Cast, And More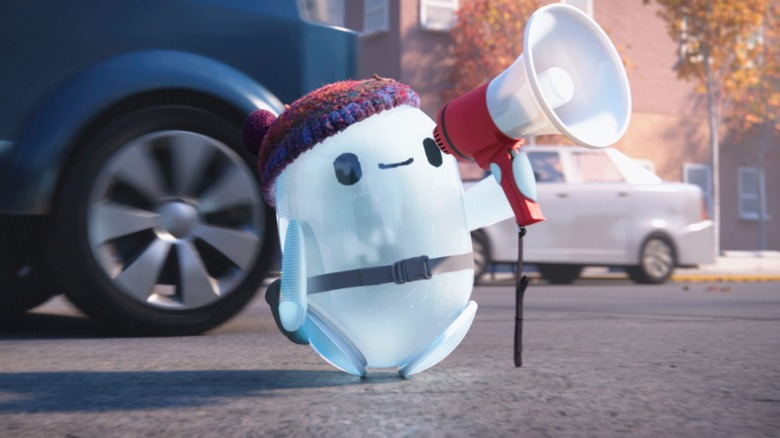 20th Century Studios
(Welcome to ...And More, our no-frills, zero B.S. guide to when and where you can watch upcoming movies and shows, and everything else you could possibly stand to know.)
Disney has had a big year, even under the circumstances. And it's not over yet. They still have several big releases on the calendar, including the animated feature "Ron's Gone Wrong." This was one of the movies Disney acquired in their buyout of Fox and, after a couple of delays, it's finally hitting the big screen later this year. We're here to provide you with all of the necessary information before sitting down with your popcorn and soda for this one.
Here is what you need to know about "Ron's Gone Wrong."
Ron's Gone Wrong Release Date and Where You Can Watch It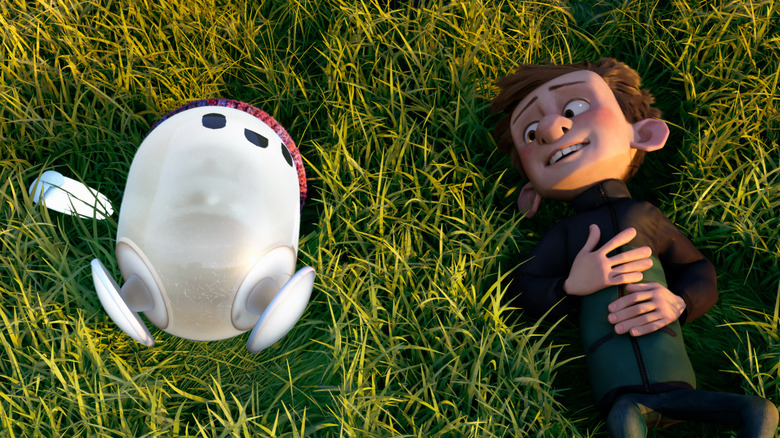 20th Century Studios
"Ron's Gone Wrong" is set to hit theaters on October 22, 2021. It will, at least at first, be an exclusive theatrical release. So those who want to see this one early will need to head to a theater to do so. But the movie will likely make its way to VOD as a premium rental after a few weeks, so that will be an option as well.
What Is Ron's Gone Wrong?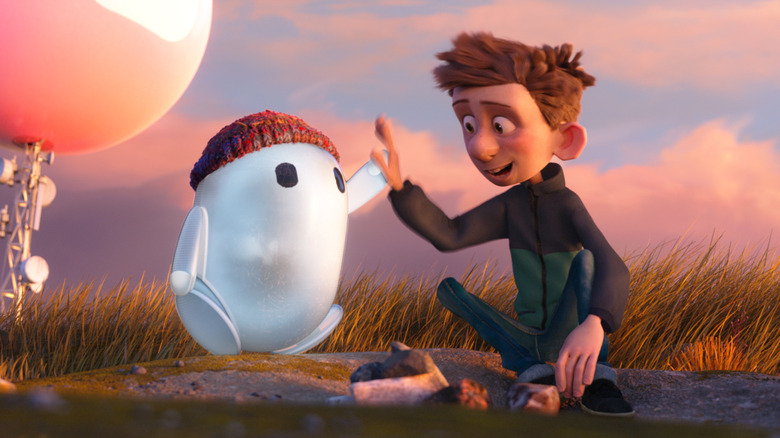 20th Century Studios
"Ron's Gone Wrong" is an animated feature from Disney's 20th Century Studios and Locksmith Animation. 20th Century Fox, before the Disney acquisition, locked in a multi-year, multi-picture deal with Locksmith and this is the first movie to come about as a result of that deal. It is, in essence, a "boy and his dog" tale. Only the dog, in this case, is a defective robot.
Here is the synopsis for "Ron's Gone Wrong."
"Ron's Gone Wrong is the story of Barney, a socially awkward middle-schooler and Ron, his new walking, talking, digitally-connected device, which is supposed to be his "Best Friend Out of the Box." Ron's hilarious malfunctions, set against the backdrop of the social media age, launch them into an action-packed journey in which boy and robot come to terms with the wonderful messiness of true friendship."
Ron's Gone Wrong Directors, Crew, and More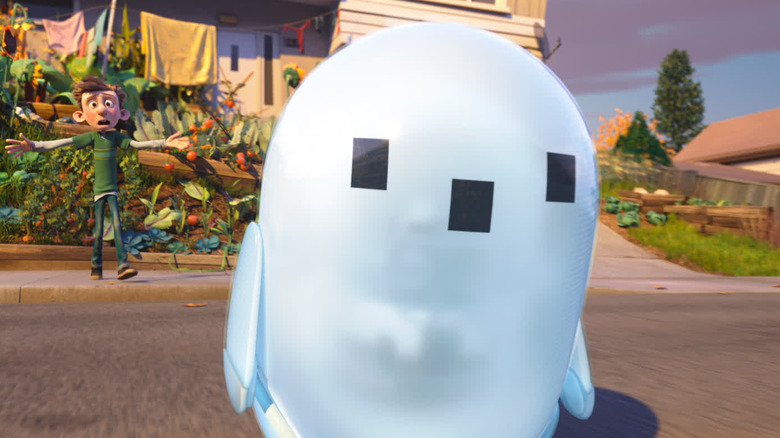 20th Century Studios
Jean-Philippe Vine ("The Good Dinosaur") and Sarah Smith ("Arthur Christmas") are directing, with Octavio Rodriguez ("The Incredibles 2") co-directing. Peter Baynham ("Arthur Christmas") penned the screenplay with Smith. Julie Lockhart ("Shaun the Sheep Movie") and Lara Breay are on board as producers, with Elisabeth Murdoch, Smith, and Baynham serving as executive producers.
Ron's Gone Wrong Cast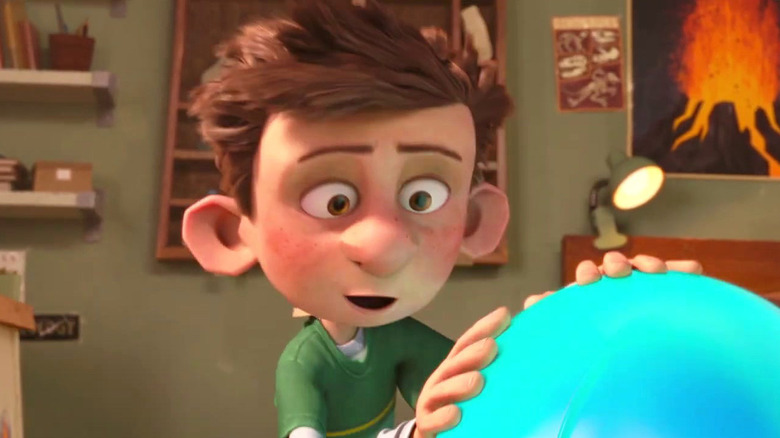 20th Century Studios
The movie's cast is led by Zach Galifianakis ("The Hangover") as Ron and Jack Dylan Grazer ("Shazam!") as his trusty human companion. Olivia Colman ("The Crown"), Ed Helms ("The Office"), Justice Smith ("Jurassic World: Fallen Kingdom"), Rob Delaney ("Deadpool 2"), Kylie Cantrall ("Gabby Duran and the Unsittables"), Ricardo Hurtado ("The Goldbergs"), Marcus Scribner ("Black-ish"), and Thomas Barbusca ("Chad") round out the main ensemble.
Ron's Gone Wrong Trailer
In anticipation of the release, 20th Century Studios recently released a new full-length trailer for "Ron's Gone Wrong." It gives a well-rounded idea of what to expect from the movie and should inform the viewer as to whether or not this is something they want to spend some time watching.
Check out the trailer for yourself above.