5 Clint Eastwood Westerns To Watch After Cry Macho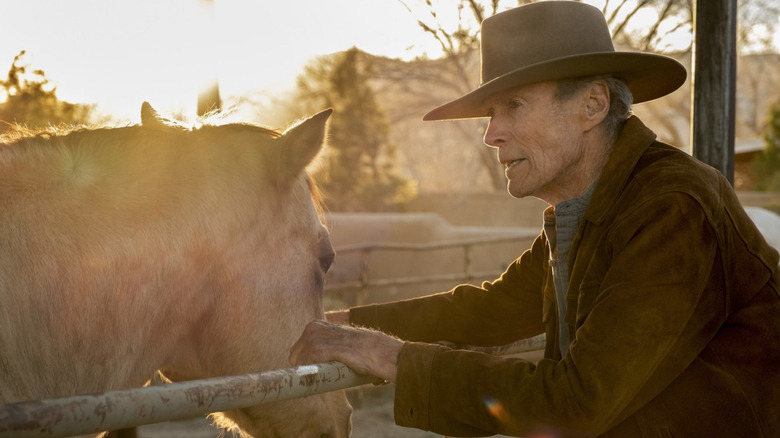 Warner Bros.
Clint Eastwood, who will apparently be making movies until he's carried away in a coffin, has a new film in theaters and on HBO Max this weekend: "Cry Macho." It's a neo-Western, and Eastwood certainly knows a thing or two about Westerns. If Eastwood's latest has you craving more Western action from the actor/director, I've rounded up five of his horse operas below — and included where you can stream them. So saddle up, partner. 
Unforgiven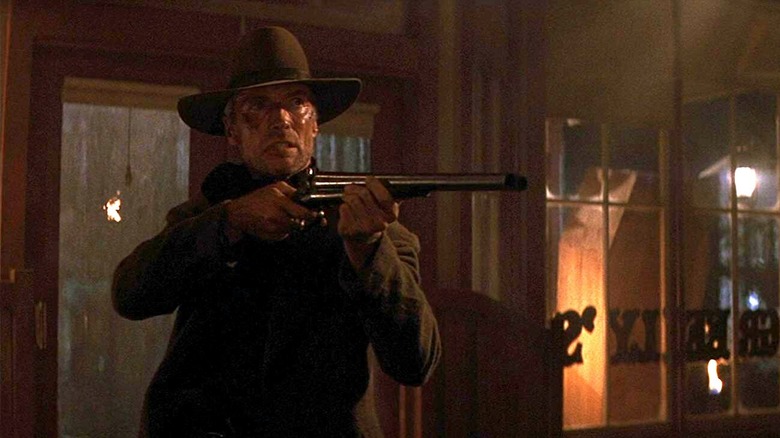 Warner Bros.
Where to Stream: HBO Max
In my humble opinion, Clint Eastwood's best movie is "Unforgiven." It's a masterpiece, and I don't use that term lightly. Here, Eastwood made a film that reflected on his history of making Westerns. And at the time the film came out, in 1992, it was considered to be a movie about an "old" man remembering his past. And yet here we are nearly 30 years later, and Clint is still at it. In "Unforgiven," Eastwood plays a former outlaw who gets drafted into partaking in some vigilante justice — for a price. While there is action in "Unforgiven," don't go in expecting a shoot 'em up. This is a contemplative, emotionally wrought film, and it's only gotten better with age. Bonus: Gene Hackman steals the show as a brutal sheriff; the type of villain who thinks he's actually the hero. 
Pale Rider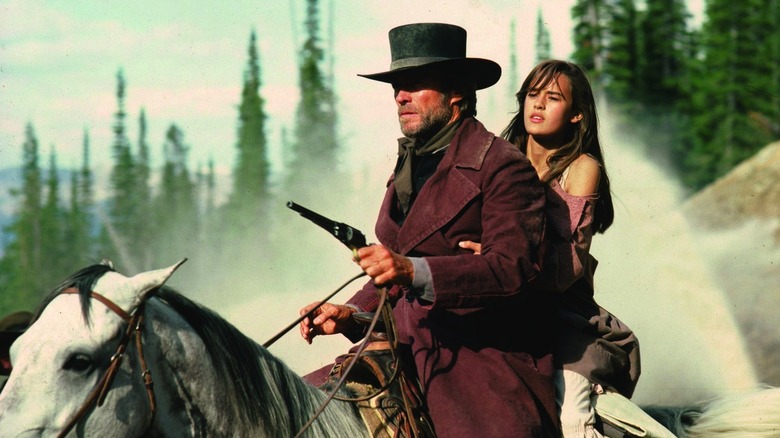 Warner Bros.
Where to Stream: HBO Max
This Eastwood-directed 1985 Western has the actor playing a mysterious figure who might actually be Death himself. Eastwood's character, known only as Preacher, rides into town and goes up against an evil mining company. At the time "Pale Rider" opened, Eastwood hadn't made a Western in nine years (supposedly because he was allergic to horses; fun fact!). After this, Eastwood wouldn't make a Western again ... until 1991, when he made the aforementioned "Unforgiven." 
A Fistful of Dollars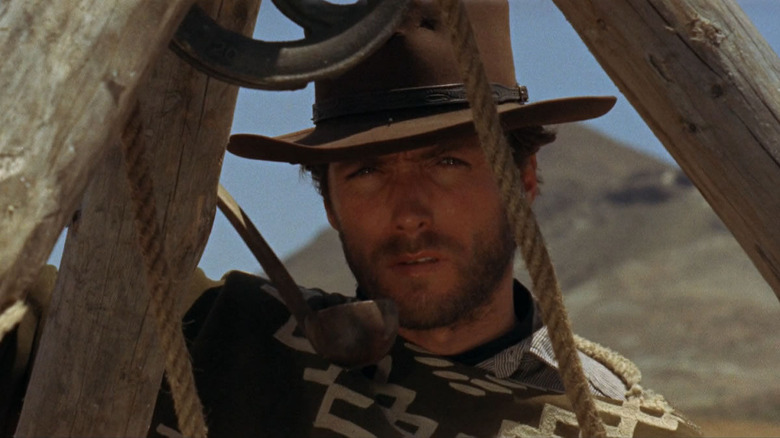 Unidis
Where to Stream: HBO Max
Clint Eastwood's first leading role was in this Sergio Leone-directed Spaghetti Western, inspired by Akira Kurosawa's "Yojimbo." It was the first in a series of Westerns where Eastwood played a Man with No Name-figure. Here, Eastwood rides into the Mexican village of San Miguel and ends up in the midst of a turf war between warring cowboys and lawmen. Eastwood plays all sides against each other for his own benefit. 
The Good, The Bad, and the Ugly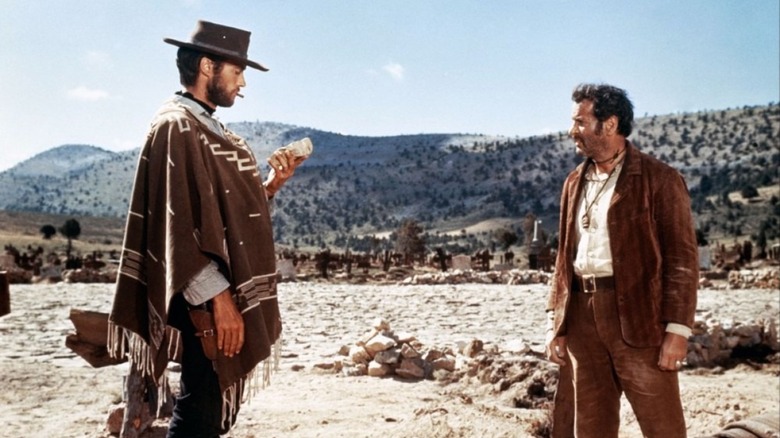 MGM
Where to Stream: HBO Max
"The Good, the Bad, and the Ugly," Eastwood's third film with director Sergio Leone, is the title that finally made him a big star. Once again, Eastwood is the Man with No Name-figure, who this time gets mixed up with various characters trying to find Confederate gold during the American Civil War. 
The Outlaw Josey Wales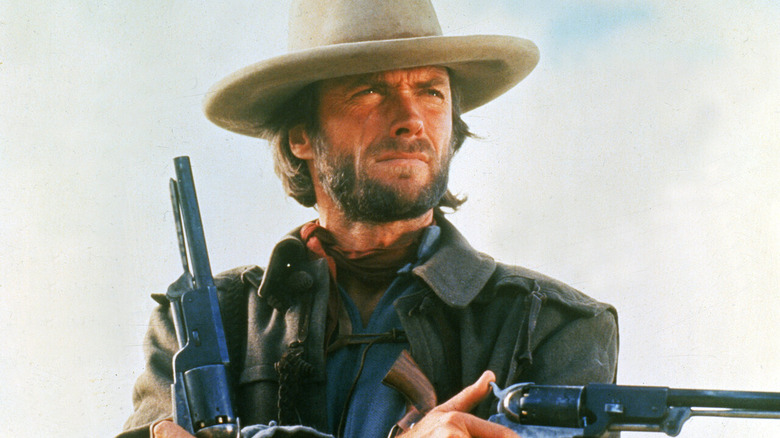 Warner Bros.
Where to Stream: Netflix
Eastwood directed this Western where he plays a Missouri farmer who joins a Confederate guerrilla group after Union soldiers kill his family. After the war, Eastwood's character becomes an outlaw pursued by bounty hunters. I'm sure the idea of a movie where a Confederate is the main protagonist will probably not sit well with some people, and that's understandable. But if you can get beyond that, you'll find a damn good movie.