South Side Season 2 - Everything We Know So Far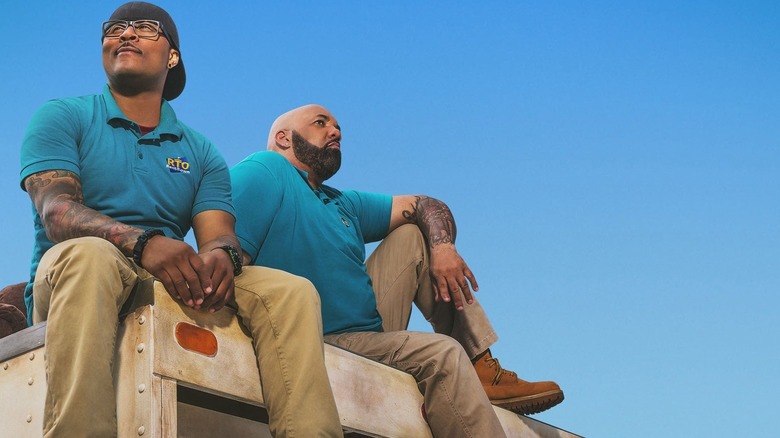 Comedy Central
(Welcome to ...And More, our no-frills, zero B.S. guide to when and where you can watch upcoming movies and shows, and everything else you could possibly stand to know.)
Almost exactly a year ago, we brought you the news that HBO Max had swooped in to add two Comedy Central programs to the streaming service. One of them was "South Side," now billed as a Max Original with the second season debuting on HBO Max. The first season debuted on Comedy Central to unanimously positive reviews, so all eyes now turn to the upcoming season 2. Read on to find out everything you need to know about the second season of "South Side."
South Side Season 2 Release Date and Where You Can Watch It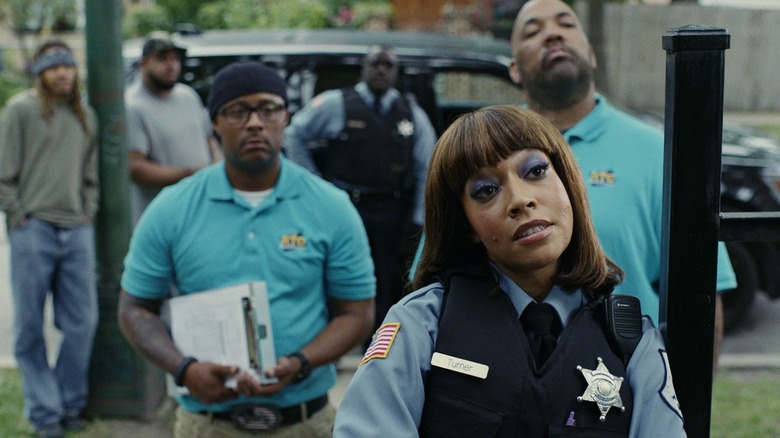 Comedy Central
Season 1 of "South Side" debuted on July 24, 2019 and aired 10 episodes on a weekly basis until the season finale on September 18, 2019. Comedy Central renewed the series for another season later that August, which was then followed up a year later with the news of the move to HBO Max. No release date for season 2 has yet been formally announced, although we can expect it to debut in November 2021.
What is South Side?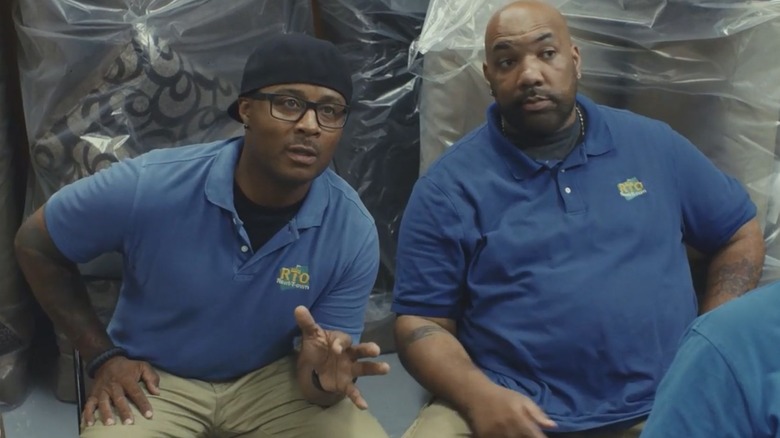 Comedy Central
"South Side" is a comedy series, filmed and set in the Englewood neighborhood of Chicago. The story focuses on a pair of friends who just graduated community college and are looking to climb up the business ranks while working at a rent-to-own shop. Or as the official description says, the series follows "two friends who are ready to take over the world, but until they do, they're stuck working at Rent-T-Own. Shot in Chicago's Englewood neighborhood, the show offers a look into what life on the South Side is all about."
South Side Season 2 Showrunners, Crew, and More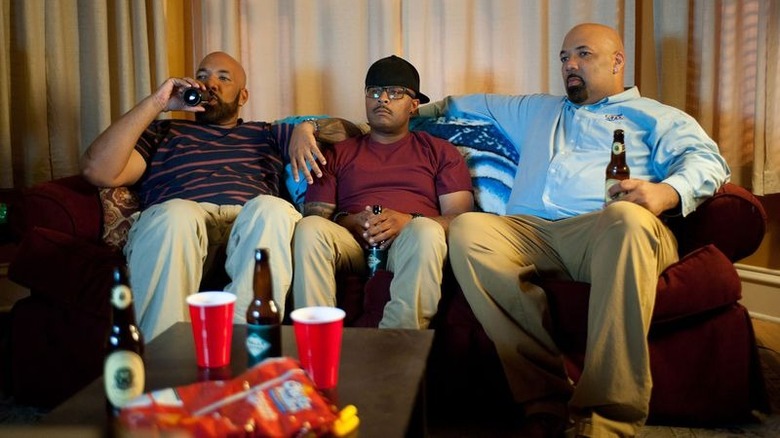 Comedy Central
"South Side" is co-created and co-written by Diallo Riddle and Bashir Salahuddin ("Late Night with Jimmy Fallon," "Maya & Marty," "The Last O.G."), along with Sultan Salahuddin. Other writers on the show include Alisha Cowan ("Black Man Depressed"), Langston Kerman, Will A. Miles ("The Chris Gethard Show," "Grown-ish"), Chandra Russell ("Downtown Girls"), Chauncey B. Raglin-Washington ("Half & Half"), and Bennett Walsh ("Central Park"). All 10 episodes of the first season were directed by Michael Blieden ("Up All Night," "Brooklyn Nine-Nine," "Sex & Drugs & Rock & Roll").
South Side Season 2 Cast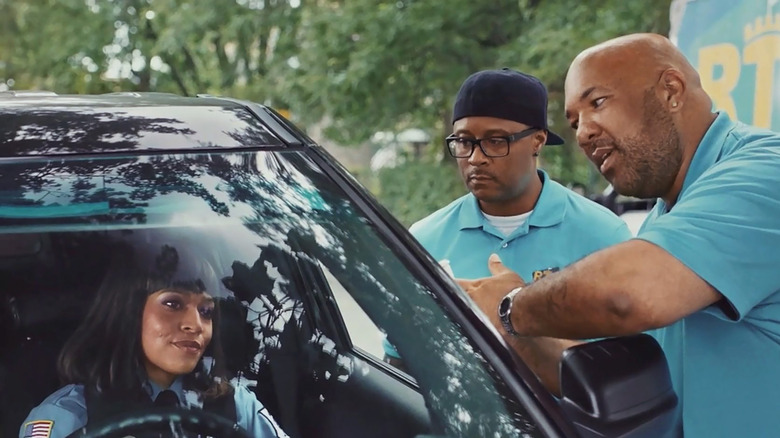 Comedy Central
The cast of "South Side" features many of the creative team in acting roles, including Sultan Salahuddin as Simon James, Kareme Young as Kareme Odom, Chandra Russell as Sergeant Turner, Bashir Salahuddin as Officer Goodnight, Lil Rel Howery as Terrence Bishop, Zuri Salahuddin as Stacy, Quincy Young as Quincy Odom, and Diallo Riddle as Allen Gayle.