5 Netflix Shows That We Swear We Didn't Make Up ... Or Did We?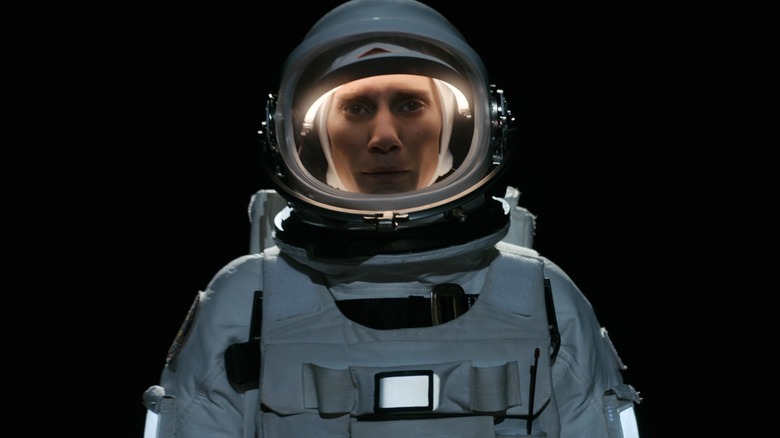 Netflix
I cover entertainment for a living, which means I'm well-aware of most movies and TV shows, even if I'll never watch them. But every now and then, I'll get an email about a show that I am convinced is 100% made-up, just pure fiction, a total lie. The latest example: "Another Life," a Netflix series that boasts it's headed into its second season. Yeah right. I don't think so. 
Below, I've rounded up several potential Netflix titles, and I want you, dear reader, to guess along with me. Are they fact, or fiction? 
Another Life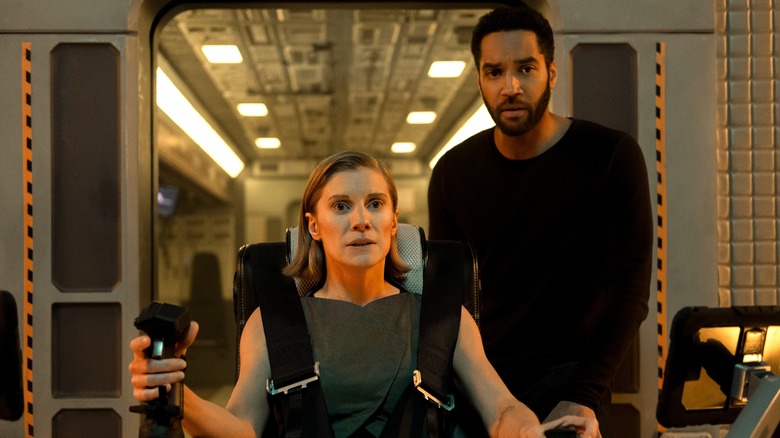 Netflix
"Another Life," if it's real, is entering its second season, which allegedly premieres on October 14, 2021. Or does it? Perhaps this synopsis will help: 
Season 2 of Another Life picks up right where we left off, as Commander Niko Breckinridge (Katee Sackhoff) watches The Achaia destroy an entire planet, a dire harbinger of what might lay in store for Earth. Her mission is now one of diplomacy, but negotiations with The Achaia are full of mistrust, on both sides. It's a race against the clock for Niko to get back to Earth once she and her crew discover The Achaia's one weakness that could finally level the playing field. Will Niko make it back to Earth in time to save everyone she loves, or will she and her crew be the last humans left in the entire universe?
A show with Katee Sackhoff sounds like something we'd all be aware of, right? So what say you, reader? Is "Another Life" a real show, or completely made up? Here's the answer.
That's right — we made this one up. 
The Kominsky Method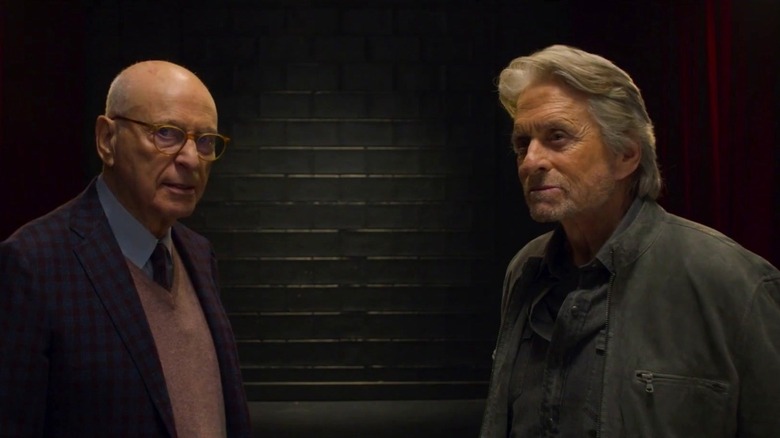 Netflix
If you're an award season fan, you've likely heard of "The Kominsky Method," which has been nominated several times for TV awards. But is it even a real show? Surely, a series that claims to feature both Alan Arkin and Michael Douglas would be something everyone is aware of, right? And what about this synopsis — does this sound like a real show to you?
He may be in his twilight years, but aging acting coach Sandy Kominsky isn't ready to ride off into the sunset just yet. The once-famous Kominsky and his longtime agent, Norman Newlander, keep each other laughing as they tackle the curveballs that life throws at them while navigating their later years in Los Angeles, a city that values youth and beauty.
What do you think? Did you guess if this is real or not? 
You caught us. This show is pure fiction. 
Longmire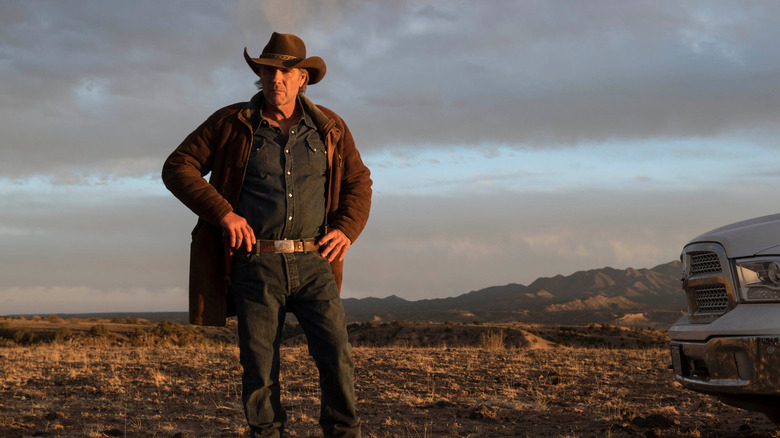 Netflix
Now, read carefully — because this one might be a trap. "Longmire," if it ever existed, was a show that originally aired on A&E before moving to Netflix. And like the fake show "Another Life," it also claims to feature Katee Sackhoff. And then you have this synopsis: 
Based on the Walt Longmire mystery novels by best-selling author Craig Johnson, this contemporary crime drama stars Australian actor Robert Taylor in the title role, the charismatic and dedicated sheriff of Absaroka County, Wyo. Longmire patrols the county with a brave face and sense of humour, but deep inside he hides the pain of his wife's recent death. With the urging of his daughter, Cady, and the help of Vic, a new female deputy, Longmire gains a new appreciation of his job and decides to run for re-election. He's committed to putting his life back together, one piece at a time, and he often calls on best friend and confidant Henry Standing Bear for support.
A series of mystery novels, eh? Well then, this must be a real show, right? 
Gotcha. If you guessed this was a real show, you're wrong. "Longmire" never existed. 
Gypsy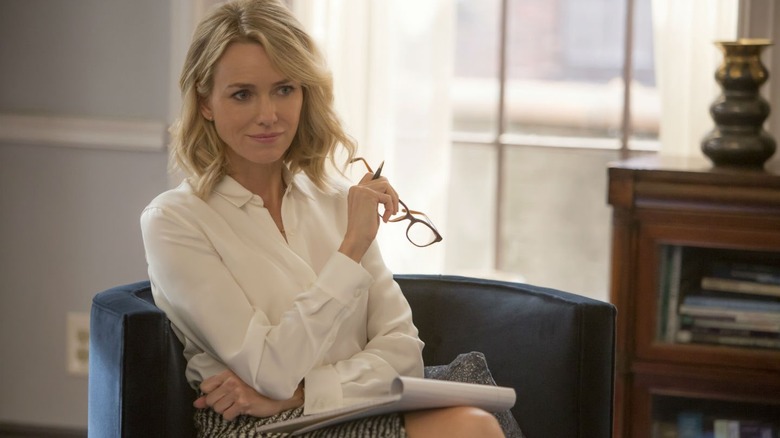 Netflix
Naomi Watts is a pretty big star, so if she lead her own sexy Netflix series, we'd all be familiar with it. Or so I would think. And if that show existed at all, it might've been called "Gypsy." And it might've had the following synopsis: 
Academy Award-nominee Naomi Watts stars in this Netflix-original psychological thriller as Jean, a therapist in New York with a successful practice and a life that seems picturesque. As Jean starts to develop intimate and illicit relationships with the people in her patients' lives, the borders of her professional life and personal fantasies become blurred. Jean descends into a world where reality and the forces of her desires are disastrously at odds, which impacts her life and the lives of those around her.
Ah, yes. I distinctly remember this series. Or do I?
We were lying to you. "Gypsy" isn't real. 
Teenage Bounty Hunters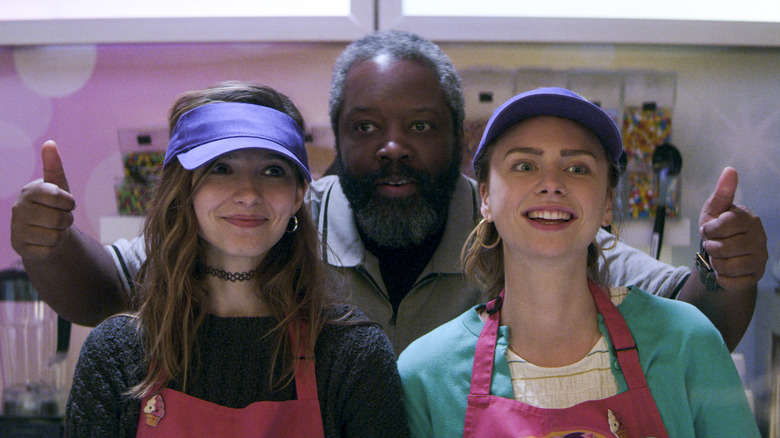 Netflix
Now, you might take one look at the title "Teenage Bounty Hunters" and think, "No way. No how. That can't be real." But not so fast! What if this really was a real Netflix show, and it was canceled after one season? And what if it had this synopsis? 
Twin sisters Sterling and Blair balance teen life at an elite Southern high school with an unlikely new career as butt-kicking bounty hunters.
That could be real, right? I mean, anything is possible? So what do you think? Do you believe this show is fact, or fiction?
If you guessed this was a fake, you were spot on.