FBI Season 4: Release Date, Cast, And More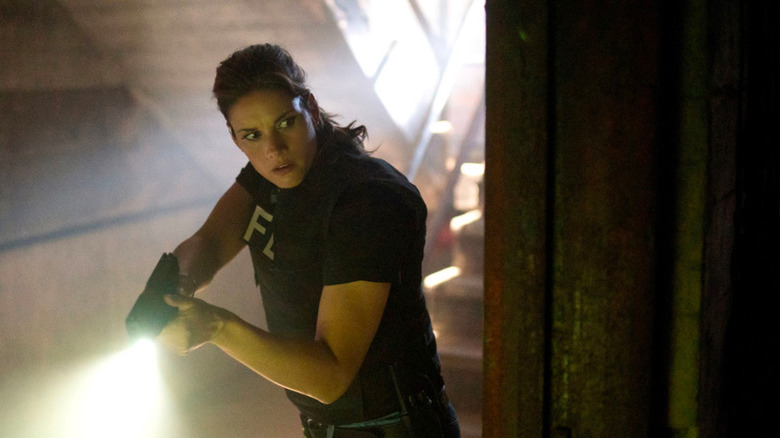 CBS
(Welcome to ...And More, our no-frills, zero B.S. guide to when and where you can watch upcoming movies and shows, and everything else you could possibly stand to know.)
Come out with your hands up, the "FBI" is here! And by that, I mean the CBS show "FBI," which will return for its fourth season this month. The show, which was created by "Law & Order" guru Dick Wolf along with Craig Turk, is an ensemble drama that follows agents in the New York office of the Federal Bureau of Investigation. Below, I've rounded up the info you need to know about "FBI" season 4 before the series returns. 
FBI Season 4 Release Date and Where You Can Watch It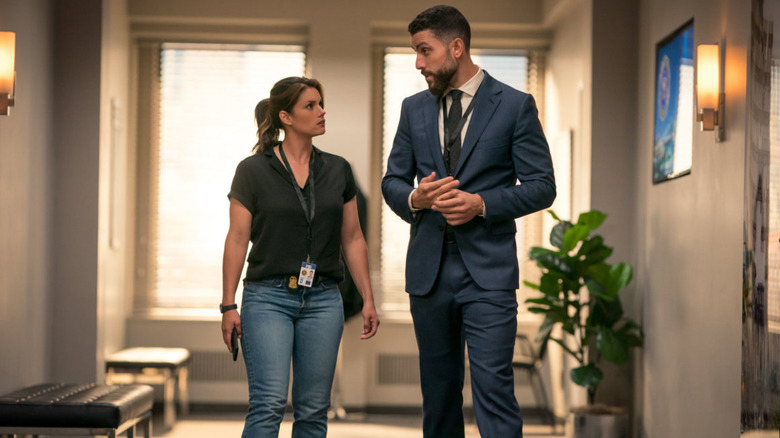 CBS
"FBI" season 4 will premiere on Tuesday, September 21, 2021, at 8:00 P.M. ET. The show will air on CBS, and be available to stream live and on-demand on the CBS app and on Paramount+. The premiere is going to be part of a three-hour crossover event that includes the sister shows "FBI: Most Wanted" and "FBI: International." It's part of something CBS is calling "All-FBI Tuesdays." So tell your parents, because they're going to be very excited about this. 
What is FBI Season 4?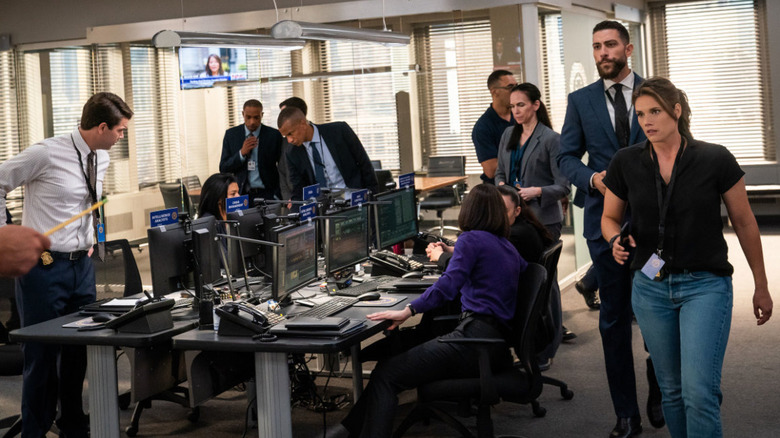 CBS
"FBI" season 4 is the fourth season of "FBI," a show that's part of an entire line-up of "FBI" shows, including "FBI: Most Wanted" and "FBI: International." Here's the "FBI" season 4 synopsis: 
FBI is a fast-paced drama about the inner workings of the New York office of the Federal Bureau of Investigation. This elite unit brings to bear all their talents, intellect and technical expertise on major cases in order to keep New York and the country safe. Born into a multigenerational law enforcement family, Special Agent Maggie Bell commits deeply to the people she works with as well as those she protects. Her partner is Special Agent Omar Adom 'OA' Zidan, a West Point graduate via Bushwick who spent two years undercover for the DEA before being cherry-picked by the FBI. Overseeing them is Special Agent in Charge, Isobel Castille, who operates under intense pressure and has undeniable command authority. The team also includes Assistant Special Agent in Charge Jubal Valentine, the nerve center of the office whose ability to easily relate to and engage with both superiors and subordinates makes him a master motivator. Newest to the team – and the FBI – is smart and outspoken Special Agent Tiffany Wallace, who spent six years with the NYPD and is now partner to Special Agent Stuart Scola, an Ivy League educated Wall Streeter-turned-FBI agent. These first-class agents tenaciously investigate cases of tremendous magnitude, including terrorism, organized crime and counterintelligence.
FBI Season 4 Creator, Writer, and More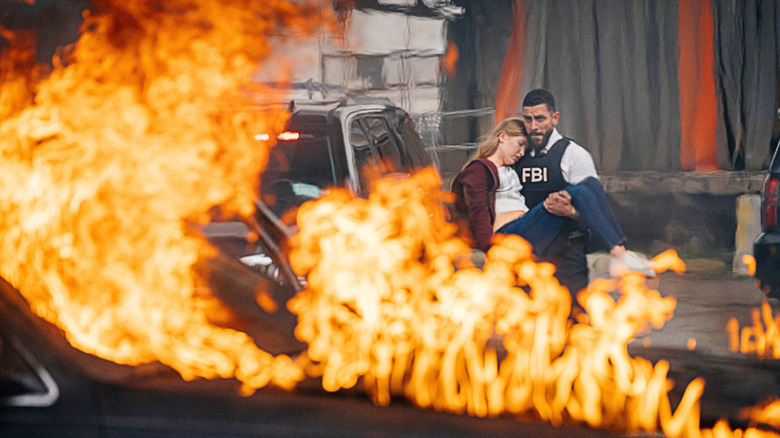 CBS
"FBI" hails from creators Dick Wolf and Craig Turk. The series is produced by Wolf Entertainment and Universal Television, a division of Universal Studio Group, in association with CBS Studios. Dick Wolf, Rick Eid, Alex Chapple, Arthur W. Forney, and Peter Jankowski serve as executive producers. Writers on the series include Dick Wolf, Craig Turk, Claire Demorest, Rick Eid, Joe Haplin, Hadi Nicholas Deeb, David Amann, Kristy Lowrey, Brian Anthony, Mo Masi, and Andrew Wilder. 
FBI Season 4 Cast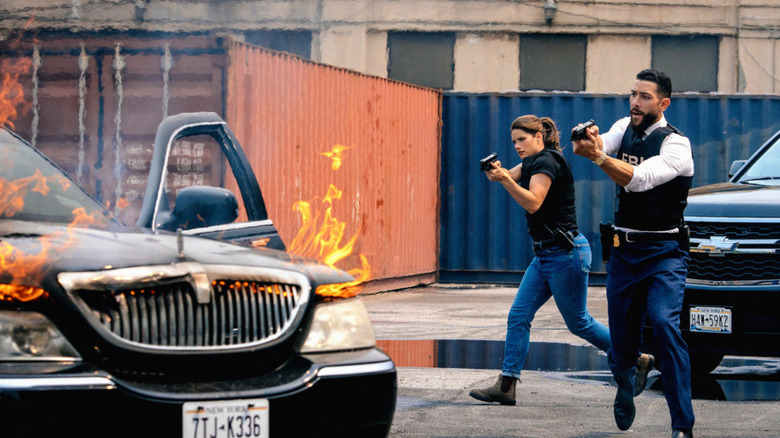 CBS
The "FBI" cast includes Missy Peregrym as Agent Maggie Bell, Zeeko Zaki as Agent Omar Adom 'OA' Zidan, Jeremy Sisto as Jubal Valentine, Alana De La Garza as Special Agent in Charge Isobel Castille, John Boyd as Stuart Scola, and Katherine Renee Turner as Special Agent Tiffany Wallace.