7 Prisoners - Everything We Know So Far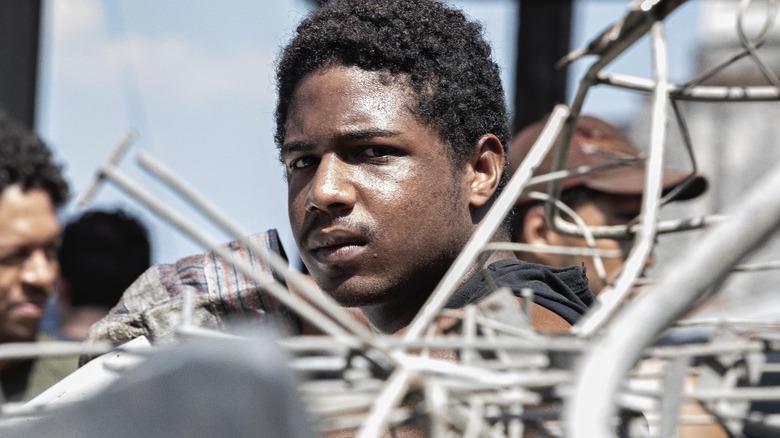 Netflix
(Welcome to ...And More, our no-frills, zero B.S. guide to when and where you can watch upcoming movies and shows, and everything else you could possibly stand to know.)
Lost in the shuffle of so many more movies than a single person can watch, Netflix has some very intriguing gems. This year, that includes "7 Prisoners," a drama that delves into the dark world of human trafficking with complex questions of morality. The upcoming Brazilian film has a thrilling premise and some of the biggest directors in modern cinema behind it — here's hoping it doesn't get buried under all the streamer's new content. 
To help you keep an eye on it, here's everything you need to know about the upcoming release of "7 Prisoners."
7 Prisoners Release Date and Where To Watch It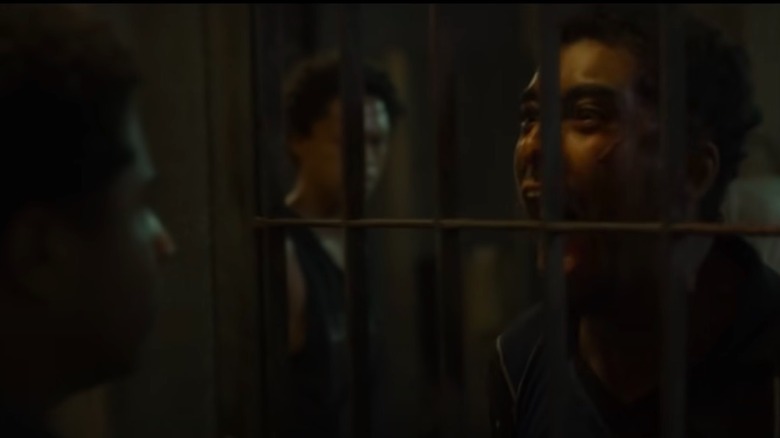 Netflix
"7 Prisoners" arrives simultaneously in select theaters and on Netflix globally in November 2021. No specific release date has been revealed, but the film premiered earlier this month at the 78th Venice International Film Festival. "7 Prisoners" had its North American premiere at the 2021 Toronto International Film Festival in the Contemporary World Cinema section.
What is 7 Prisioners?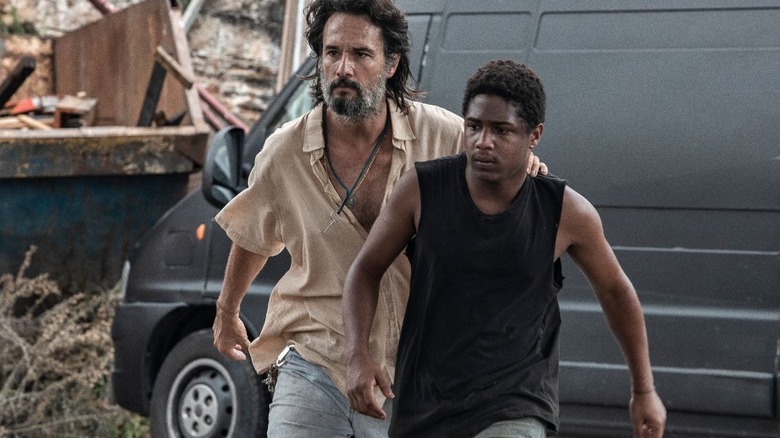 Netflix
"7 Prisoners" is a Brazillian drama about modern day slavery and human trafficking in Brazil. The film follows an 18-year-old hoping to provide for his family when he accepts a job at a junkyard in São Paulo. It isn't long before he and the other boys hired realize they've gotten mixed up in the dangerous world of human trafficking. Stuck in a terrifying situation, he'll have to decide between working for the despicable man who enslaved him or risking his family's future. The thrilling drama promises a fascinating ride, grappling with questions of morality, betrayal, and evil.
7 Prisoners Synopsis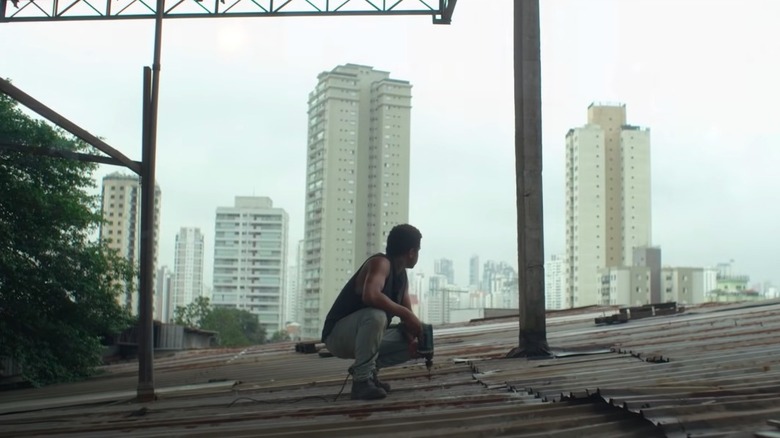 Netflix
Here's the official synopsis for "7 Prisoners":
18-year-old Mateus (Christian Malheiros) hopes to provide a better life for his working-class family in the countryside. Accepting a new job in São Paolo, he is shuttled into the city with a handful of other teenage boys from his town, unaware of what awaits them: exhausting work in a scrapyard and their identity cards seized by a vicious taskmaster and exploiter, Luca (Rodrigo Santoro), who threatens them with the unthinkable if they try to escape. But, as Mateus learns, even the boss has a boss. And if he wants to find a way out, what will he have to become?
7 Prisoners Cast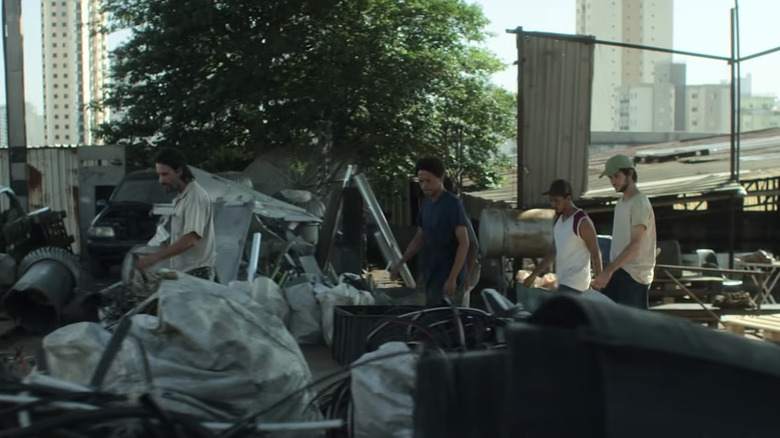 Netflix
Christian Malheiros stars as Mateus, the lead character whose hopes of building a brighter future for his family are complicated by the horrific truth of his new job. Malheiros also starred as the lead in director Alexandre Moratto's previous film, "Socrates." This role was written specifically with him in mind. "7 Prisoners" marks Malheiros' third appearance in a feature film, after starring in 2020's "Transmission." Rodrigo Santoro ("Westworld") plays the terrifying junkyard employer, Luca. "7 Prisoners" features Vitor Julian as Ezequiel, Lucas Oranmian as Isaque and also stars Cecilia Homem, Dirce Thomaz, and Bruno Rocha.
7 Prisoners Directer, Writer, and More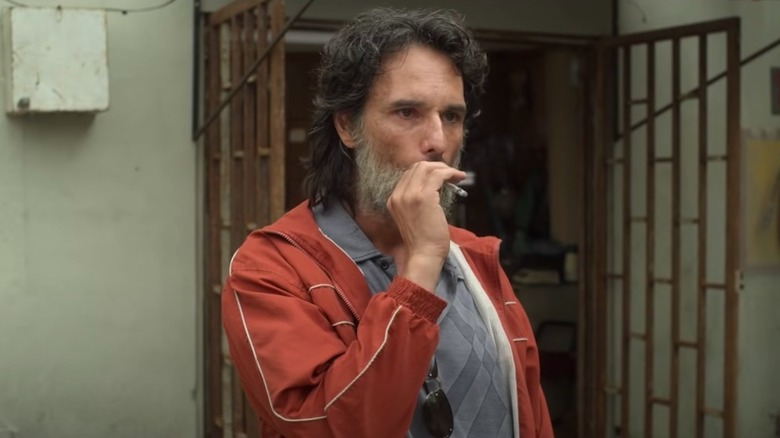 Netflix
"7 Prisoners" comes from Brazilian-American filmmaker Alexandre Moratto. He first announced the film following the release of his directorial debut, the award-winning "Socrates." Moratto re-teamed up with co-writer T​​hayná Mantesso to pen the script and collaborated with acclaimed directors Ramin Bahrani ("Chop Shop," "The White Tiger") and Fernando Meirelles ("City of God," "The Two Popes") to produce the film.