The Morning Watch: William Shatner Reviews Captain Kirk Impressions, Kate Kitchen Fight Breakdown & More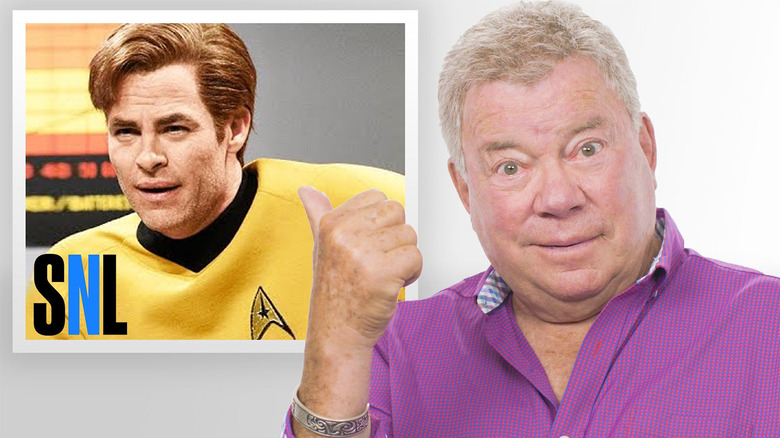 Vanity Fair
(The Morning Watch is a recurring feature that highlights a handful of noteworthy videos from around the web. They could be video essays, fan-made productions, featurettes, short films, hilarious sketches, or just anything that has to do with our favorite movies and TV shows.)
In this edition, find out what "Star Trek" star William Shatner thinks of some of the most famous impressions (as well as some more obscure impersonations) of Captain James T. Kirk. Plus, "Kate" director Cedric Nicolas-Troyan and star Mary Elizabeth Winstead break down the action-packed kitchen fight. And finally, see what happens with "Robot Chicken" brings together the world of "G.I. Joe" and the infamous "Tiger King" himself, Joe Exotic.
William Shatner Reviews Captain Kirk Impressions
First up, Vanity Fair brought in sci-fi icon William Shatner to review impressions of his "Star Trek" character James T. Kirk from over the years. Hear what he has to say about performances from John Belushi, Jim Carrey, Kevin Pollak, Seth MacFarlane, Jason Alexander, Samm Levine, Bruce Campell, and even Bill Nye the Science Guy. Plus, Shatner also takes a look at Chris Pine's performance from the most recent "Star Trek" film franchise and an exaggerated turn as James T. Kirk from "Saturday Night Live." 
Kate Kitchen Fight Breakdown
Next, Netflix brought in "Kate" director Cedric Nicolas-Troyan and star Mary Elizabeth Winstead for a shot-by-shot breakdown of the kitchen fight from the action thriller Kate. Find out how they crafted the fight scene to utilize anything that was within arm's reach in this upscale kitchen, from wine glass stems to scissors, and find out how they used both practical make-up and visual effects to make the fight even more brutal.
G.I. Joe Exotic
Finally, Adult Swim's "Robot Chicken" imagined a scenario where "G.I. Joe" gets a little help from Joe Exotic when Cobra Commander decides to use mind-controlled tigers as his latest weapons. At first, it seems like Joe Exotic is absolutely useless in dealing with the tigers, but then he gets out his guitar and sings a little song to turn the tide. Stick around to see what Carole Baskin's role is in all this.