Sample The Soundtrack For Prisoners Of The Ghostland, The Craziest Movie Of 2021 [Exclusive]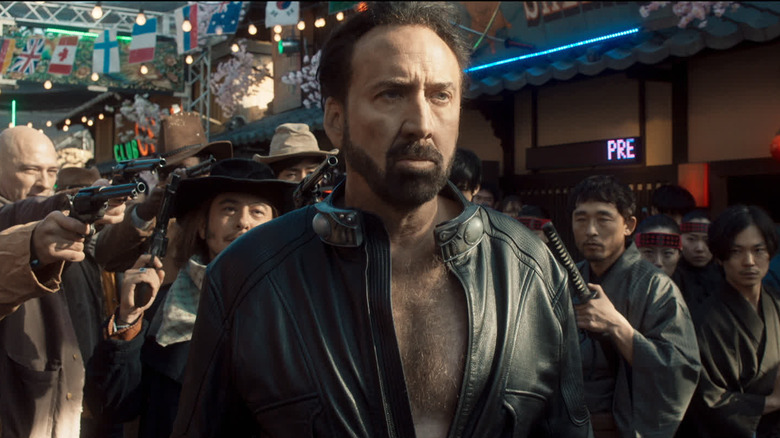 RLJE Films
Milan Records is proud to announce the release of the Original Motion Picture Soundtrack for "Prisoners of the Ghostland" from critically acclaimed composer Joseph Trapanese ("The Raid," "Straight Outta Compton," "The Greatest Showman").
The album will be available everywhere on Friday, September 17, 2021, but you can preview the track "Radioactive" exclusively below, right here on /Film!
Radioactive by Joseph Trapanese for Prisoners of Ghostland
From the official press release, Joseph Trapanese had this to say of the soundtrack:
My score for Prisoners of the Ghostland is a love letter to my favorite films and music. You'll hear clear influences from Spaghetti Westerns and classic sci-fi, as well as from traditional Japanese music, Baroque Sarabande, and French Impressionism. For me, the collision of these musical styles with Nicolas' expressive performance and Sion Sono's beautiful images is the most gratifying result of the film. What I love most about Sono-san's work is that regardless of how dark, violent, or unconventional it may be, there is a clear, effusive, and vibrant joy for filmmaking. One cannot watch a Sion Sono film without being infected by his inventiveness, and I'm honored to have experienced his artistry firsthand. I'm thrilled to be sharing this music with you.
The tracklisting for the "Prisoners of Ghostland" album includes the songs "Ghostland," "Governor," "Bicycle Ride," "Arrival," "Bernice," "The Robbery," "Radioactive," "You Command all Time," "Alas Poor Yorick," "Psycho," "Animal Farm," "We Are Free," and "Gunslinger Likes Company."
About Joseph Trapanese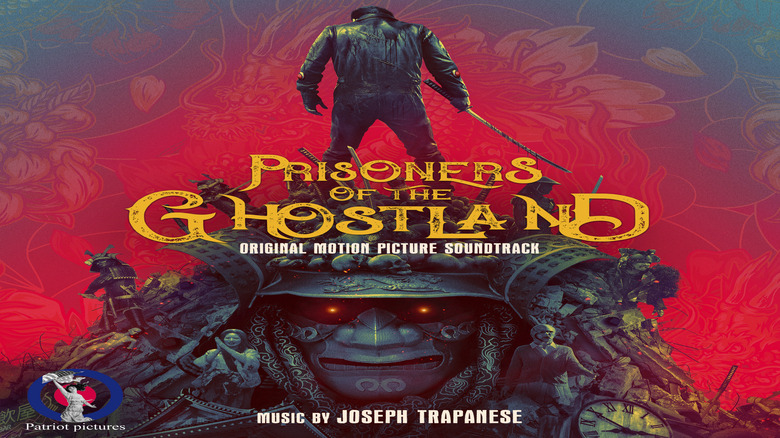 Milan Records / RLJE Films
Trapenese is a prolific composer, with scores featured in films and television shows like "Finding Ohana," "Spontaneous," "Project Power," "Lady and the Tramp," "Earth to Echo," "Shadow and Bone," "Tron: Uprising," "Quantico," "Straight Outta Compton," and the second and third installments of the "Divergent" series. He's also behind the video game scores for "Star Wars: Tales from the Galaxy's Edge," "Need for Speed: Payback," and "The Crew."
In 2016, Trapanese became a member of the Academy of Motion Picture Arts and Sciences.
In addition to his score work, Trapanese has also served as a conductor at The Hollywood Bowl and Central Park, as well as with The Estonian National Symphony Orchestra, AUKSO Poland, as well as numerous festival ensembles and Hollywood orchestras. He's also worked alongside pop artists like Janelle Monae, Kendrick Lamar, Daft Punk, Dr. Dre, M83, Mike Shinoda, 3OH!3, The Glitch Mob, Halsey, Kelly Clarkson, Moby, and Zedd.
About Prisoners of the Ghostland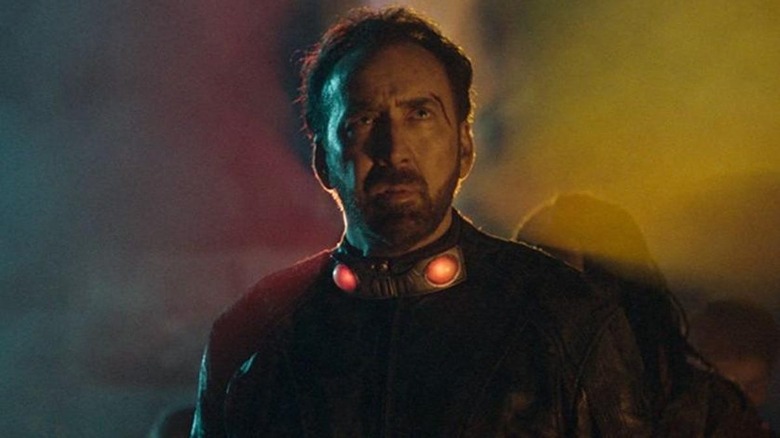 RLJE Films
Originally debuted at the 2021 Sundance Film Festival, "Prisoners of the Ghostland" tells the story of a ruthless bank robber freed from jail by a wealthy warlord called The Governor whose adopted granddaughter has run away. Set in a dangerous frontier city known as Samurai Town and strapped into a suit that will self-destruct in five days if the missing girl is not found, the bank robber sets out on an odyssey to find her, and himself.
Directed by Sion Sono, the film stars Nicolas Cage in his wildest role yet, Sofia Boutella, Bill Moseley, Nick Cassavetes, and Tak Sakaaguchi.
"Prisoners of the Ghostland" will be available in theaters and on video on demand on Friday, September 17, 2021, from RLJE Films.