Maya And The Three: Release Date, Cast, And More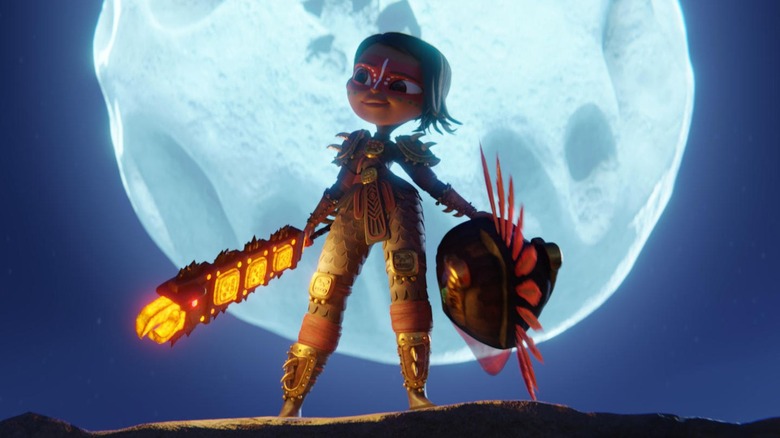 Netflix
(Welcome to ...And More, our no-frills, zero B.S. guide to when and where you can watch upcoming movies and shows, and everything else you could possibly stand to know.)
The next animated fantasy series from Netflix is going where few others have gone before, as "Maya and the Three" will mix and match several different aspects of Indigenous mythology with Caribbean culture into one epic adventure. The streamer hasn't been hesitant to jump headfirst into the world of animation, perhaps not quite measuring up to Disney just yet, but offering an impressive stable of movies and shows in its own right. This particular project has been in the works for several years now and looks to be one of Netflix's most exciting original works in quite some time. So read on for everything you need to know before watching "Maya and the Three."
Maya and the Three Release Date and Where You Can Watch It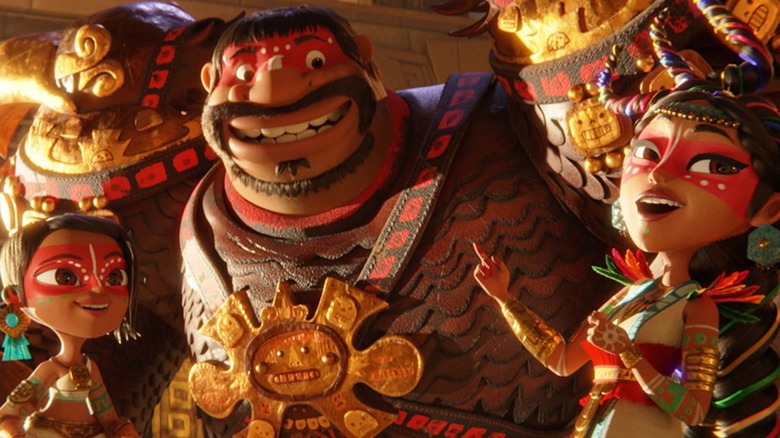 Netflix
Those looking forward to "Maya and the Three" can breath a sigh of relief. The ongoing pandemic can make things into somewhat of a guessing game as to whether movies will immediately be made available from the safety and comfort of home or if a trek to the theaters will be in order. However, "Maya and the Three" is set for a global release and will premiere exclusively on Netflix on October 22, 2021. While it's a bummer that a film of this scale and subject matter won't receive a traditional theatrical release, at least parents can rest assured that their children will be free to watch this from their own living rooms.
What Is Maya and the Three?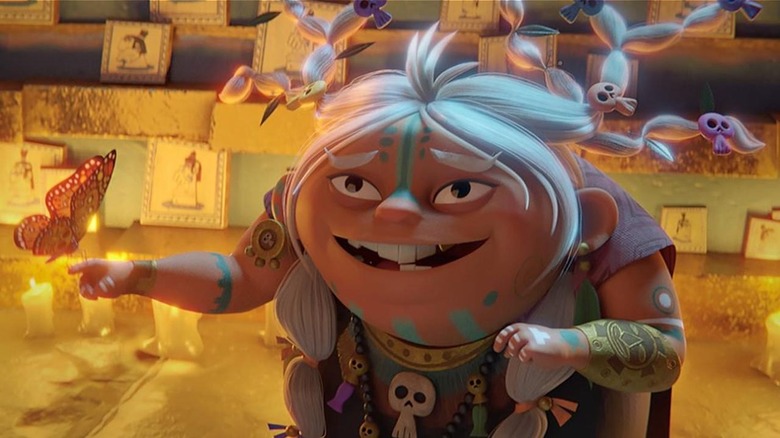 Netflix
"Maya and the Three" has been described as "an adventure full of heart and humor, inspired by a rich, vibrant mixture of Aztec, Maya, and Inca mythology, and modern-day Caribbean culture." The production was first announced back in November of 2018, when it existed only as evocative concept art. It will attempt to split the difference between a feature film and a television show, taking the limited series route and consisting of nine total chapters in order to tell the entire story with as little compromise as possible. Check out the official synopsis below:
In a fantastical world, where magic turns the world and four kingdoms rule the lands, a brave and rebellious warrior princess named Maya is about to celebrate her fifteenth birthday and coronation. But everything changes when the gods of the underworld arrive and announce that Maya's life is forfeit to the God of War — a price she must pay for her family's secret past. If Maya refuses, the whole world will suffer the gods' vengeance. To save her beloved family, her friends, and her own life, Maya embarks on a thrilling quest to fulfill an ancient prophecy that foretells the coming of three great warriors who will help her defeat the gods and save humankind.
Maya and the Three Cast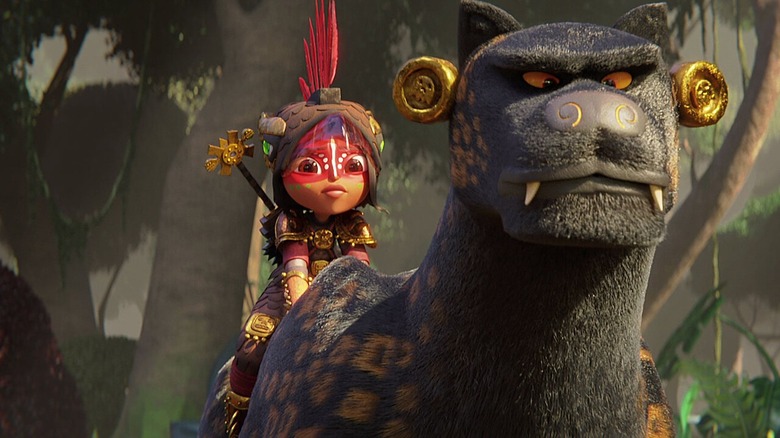 Netflix
The absolutely loaded and impressively diverse voice cast of "Maya and the Three" is led by Zoe Saldaña as Maya and includes Gabriel Iglesias, Allen Maldonado, Stephanie Beatriz, Diego Luna, Gael García Bernal, Alfred Molina, Kate del Castillo, Danny Trejo, Cheech Marin, Rosie Perez, Queen Latifah, Wyclef Jean, Jorge R. Gutiérrez, Sandra Equihua, Isabela Merced, Chelsea Rendon, Joaquín Cosío, Carlos Alazraqui, and Rita Moreno. 
Maya and the Three Director, Writer, and More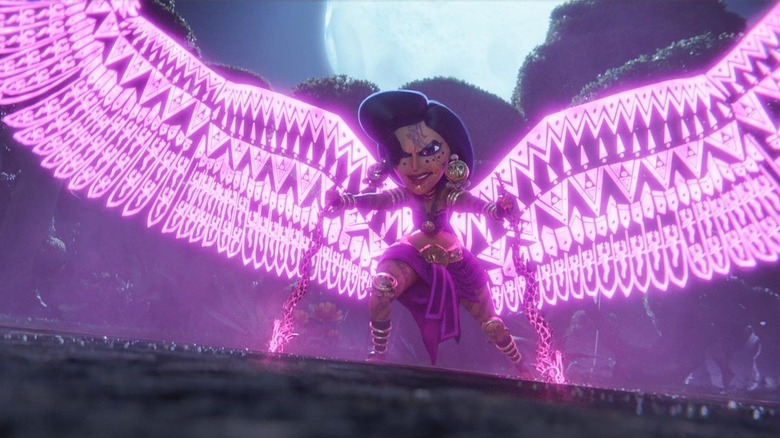 Netflix
"Maya and the Three" is created, directed, written, and executive produced by Jorge Gutiérrez, known for "El Tigre" and "The Book of Life." Other members of the writing team include Silvia Olivas, Doug Langdale, and Candie Kelty Langdale, along with Jeff Ranjo as Head of Story.
Maya and the Three Trailer