The 12 Best Film Composers Of All Time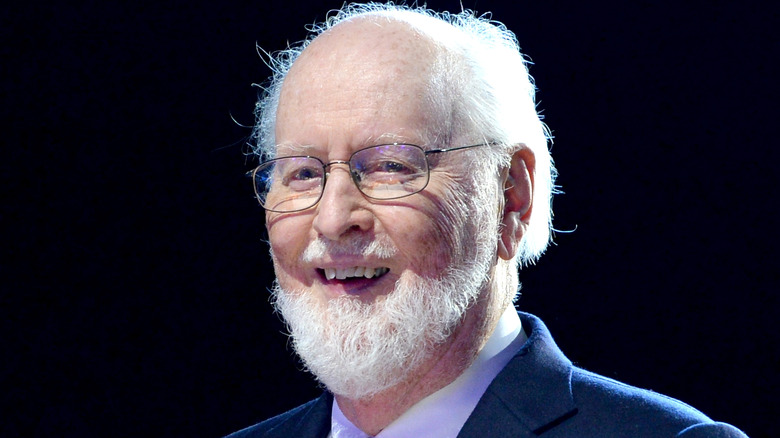 Michael Kovac/Getty Images
There's more to a film score than an opening theme, though many of the more recognizable composers got to where they are by writing the theme to a beloved franchise. Film scores set the mood. They create an environment. As far as post-production goes, music is as important as editing when it comes to tone and pacing. Sometime you don't even notice the score in the background of a film, and that's powerful too. There's a reason that a lot of people like listening to film scores while working. It's not (just) a symptom of Main Character Syndrome — it helps you focus and work towards an end goal.
Film composers don't always have the household name recognition that directors and actors have outside of Hollywood. Yet their work is often synonymous with the films themselves, and there are several who have broken through and become favorites even for those who aren't already fans of the genre, known to browse the "Soundtracks and Scores" section at Barnes and Noble. Here's a sampling of some of the best film composers of all time, and what sets them apart.
Ennio Morricone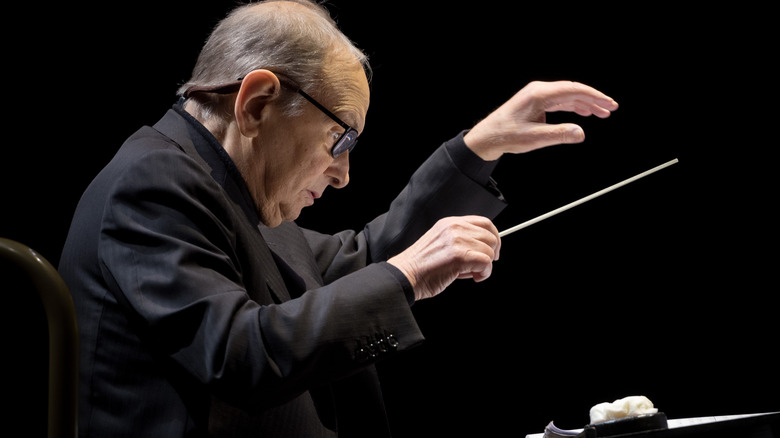 Dziurek/Shutterstock
Jack Black's character in "The Holiday," a film composer going through a break-up, loves Ennio Morricone and describes his work as genius. You should take this fictional romantic comedy character's word for it, because he knows what he's talking about. Morricone is one of the most celebrated film composers of all time, and in particular his score for the Roland Joffé film "The Mission" is regarded as one of the best of all time. He is best known for scoring Westerns, but with over 400 film and television compositions he has a range of genre and style. His scores are all-encompassing and almost magical in their complexity. They sweep you away. 
Morricone finally took home a competitive Academy Award in 2016 for "The Hateful Eight" after being nominated five times over the course of four decades and receiving an Honorary Academy Award in 2007. His score for "The Good, The Bad, and The Ugly" (a theme you definitely recognize, by the way) was put in the Grammy Hall of Fame. 
Jonny Greenwood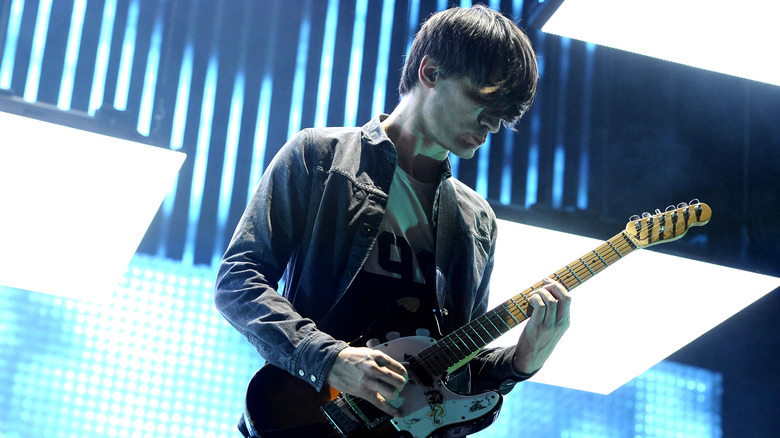 Tim Mosenfelder/Getty Images
Radiohead guitarist Jonny Greenwood is one of the most exciting new composers on the scene along with "Succession" theme and "Moonlight" composer Nicholas Britell. That said, he's not that new to this kind of music; he has a series of contemporary classical concert works. Greenwood had been composing film scores for over ten years, with prestigious credits including "There Will Be Blood," "The Master," and "Inherent Vice," when his score for Paul Thomas Anderson's "Phantom Thread" really popped, earning him an Academy Award nomination and the love of film hipsters everywhere. 
Greenwood's next score is for the buzzy "Spencer," directed by Pablo Larraín and starring Kristen Stewart. Rather than sell us on a singular theme or help to create a setting, Greenwood's scores are best at defining the tone or mood of a film — which makes him a perfect fit for auteurs like Anderson and Larraín with more complex or off-beat storytelling. But while he's already made quite the mark on the movies, with only a handful of scores under his belt the best is likely yet to come. 
Mica Levi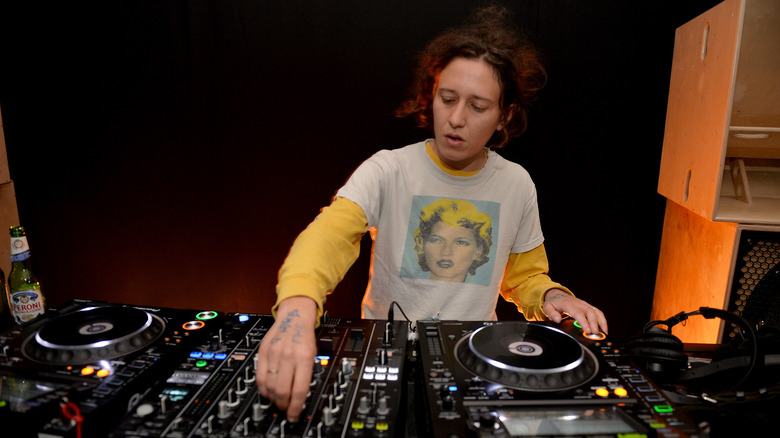 Dave M. Benett/Getty Images
Another exciting new voice is Mica Levi, an experimental musician and producer whose work you know from Pablo Larraín's "Jackie" (which scored them an Oscar nomination), two of the short films in Steve McQueen's "Small Axe" anthology, "Under The Skin," and (maybe most importantly) "Zola." The score for Janicza Bravo's 2021 satire juxtaposes the dark subject matter with surreal harp and the bright beeps and boops of a smart phone and the dopamine rush we get from social media notifications. It deserves to go down in history as one of the most innovative and memorable scores of all time. 
That said, the "Jackie" score is nothing to scoff at. "[They don't] go the conventional route," Larraín said in profile of Levi for The New Yorker in 2017. "[They] won't layer a 'sad' note on a sad scene. [They] will find an equally evocative emotional tone that adds another layer to the movie. [Their] sensibility brings another dimension." This is a name you'll be seeing in the end credits of movies for a long, long time. 
John Williams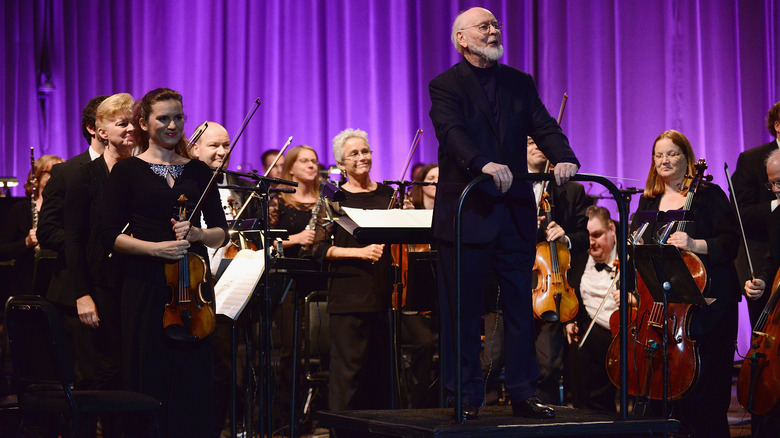 Gerardo Mora/Getty Images
You can't name just one iconic John Williams score. Well, to be more specific, you can't name just one John Williams theme. That's his legacy. He's the theme guy. They stick in your mind and transport you to your favorite fictional worlds and are as famous and memorable as the franchises they represent: "Star Wars," "Jaws," "Superman," "Indiana Jones", "Jurassic Park," and "Harry Potter" to name a few. 
Williams is also the guy behind some of the music that gets you amped for the Olympics! (Some of it. We can't discount Leo Arnaud's "Bugler's Dream," which Williams arranged, and Aaron Copeland's "Fanfare for the Common Man.") Williams has been composing film scores since the 1950s and is still going. Just when you think you've figured out Williams' style, he mixes it up with scores like "Catch Me If You Can" and "Seven Years in Tibet" that mix it up. He's easily the most recognizable name in composing for film. 
Danny Elfman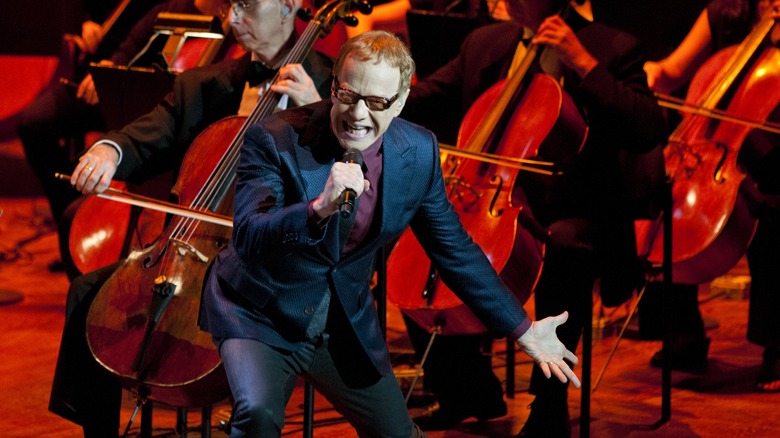 Jenny Anderson/Getty Images
Danny Elfman is probably the second most recognizable film composer for many generations, after John Williams and before Hans Zimmer. While you may know their hummable themes, you can't miss Elfman's plinky, fast-paced, and whimsical signature sound. Not only did Elfman write the score and original songs for "The Nightmare Before Christmas," he is also the singing voice of Jack Skellington himself. Known for working with Tim Burton, he composed the scores to "Edward Scissorhands," "Beetlejuice," "Alice in Wonderland," "Big Fish," "Corpse Bride," "Sleepy Hollow," and "Batman." 
His music stands the test of time, and you definitely owned an Elfman score or two if you ever went through a Hot Topic phase. Speaking of superheroes, Elfman also scored Ang Lee's "Hulk" as well as Sam Raimi's "Spider-Man" and "Spider-Man 2." He joined the Marvel Cinematic Universe with "Avengers: Age of Ultron" and will soon return with "Doctor Strange in the Multiverse of Madness." 
Hans Zimmer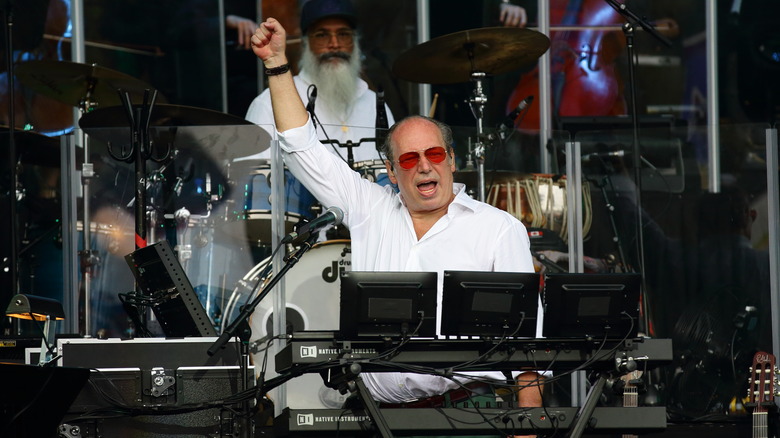 Suhaimi Abdullah/Getty Images
Not all film composers play Coachella. That's something only Hans Zimmer can pull off, and not just because of his cool name. That's what Zimmer is, however — cool. His themes are right up there with John Williams'. His "sassy" "Driving Miss Daisy" score got a shout-out in "The Holiday," courtesy of Jack Black's character. The "Pirates of the Caribbean" theme and score gets millennials as hyped as a Black Eyed Peas song, and that's a compliment. 
Zimmer's "Sherlock Homes" scores are equally energetic. He deconstructed Edith Piaf's "Non, Je Ne Regrette Rien" and put it back together to create the entire "Inception" score. Yes, those Christopher Nolan BWWWWMMMMMS are all Zimmer. The composer and director also collaborated on "The Dark Knight," "Dunkirk," and "Interstellar." He's been nominated eleven times for an Oscar and only won once, for "The Lion King," though Zimmer's score is not necessarily the first music that comes to mind when you think of the Disney animated classic. 
Michael Giacchino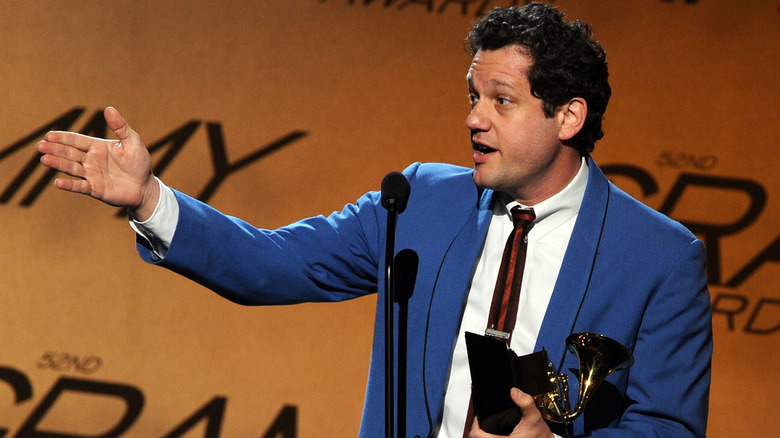 Kevin Winter/Getty Images
If you were a fan of the television show "Lost," there are some themes from the score that are guaranteed to trigger an emotional reaction. Remember the emotional punch packed in the opening sequence of J.J. Abrams' 2009 "Star Trek"? That's largely thanks to Michael Giacchino as well, who had his work cut out for him. It's difficult to bring a new voice to a franchise that already has an iconic theme tune or two. 
If science fiction's not your bag, you certainly know Giacchino from "Up." You never want to get surprised by "Married Life," the track from the film's heartbreaking prologue, coming up on shuffle. You'll be searching for a tissue within minutes. "Up" earned him his first (and so far only) Academy Award. 
Another thing that sets Giacchino apart from other working film composers, but has little to do with his actual music, is the track titles that he gives to his work. Peruse his page on Spotify or your local record score and you'll be bombarded with puns, sarcasm, and inside jokes. 
Rachel Portman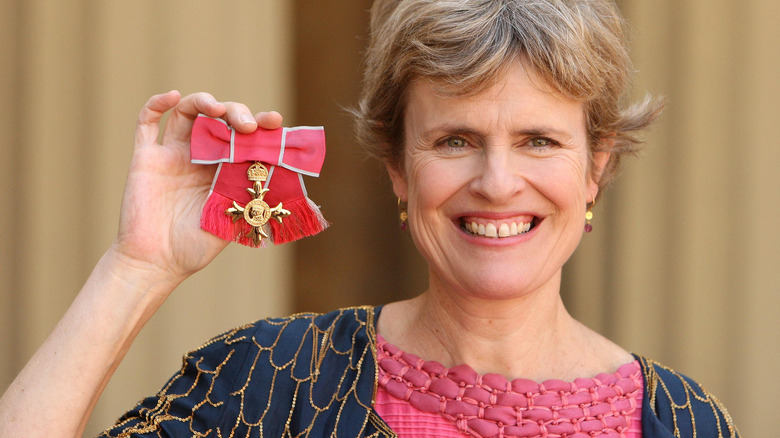 Wpa Pool/Getty Images
Rachel Portman was the first and one of the only women to win the Oscar for best original score, for the 1996 adaptation of "Emma," as well as the first female composer to win a Primetime Emmy, for Dee Rees' HBO film "Bessie." But that's not just what makes her the best of the best. Nor is the fact that she was appointed Officer of the Order of the British Empire in 2010 for her contributions to film and television, either, but it's pretty dang cool. 
Portman's music is violin-heavy, romantic, and often a little bit melancholy. Once you start to pick out her sound, you won't be able to unhear it. Her scores include "Belle," "The Manchurian Candidate," "Never Let Me Go," "Chocolat," "The Cider House Rules," and "A Little Princess," among others. She frequently lends her tunes to period pieces, if that wasn't already obvious. Outside of film composition, Portman also adapted "The Little Prince" for opera and wrote songs for a musical based on "Little House of the Prairie." 
Ramin Djawadi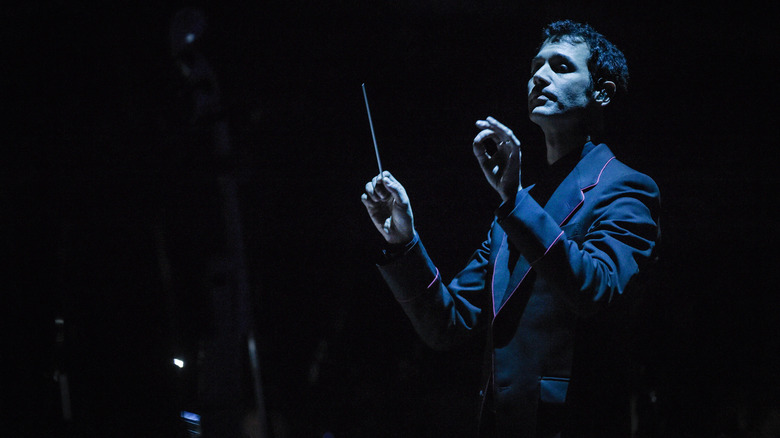 J. Kempin/Getty Images
The "Game of Thrones" theme basically wrote Ramin Djawadi's ticket to Hollywood, though he was already an established composer when the show premiered. Not only did he create a memorable opening credits theme that you'd be mad as a proverbial Targaryen to skip, he successfully adapted a fictional song from the page to the screen: Westeros' chart topper "The Rains of Castemere." 
At the beginning of his career Djawadi collaborated with composers like Hans Zimmer and James Newton Howard to bring additional music to some of their blockbuster hits, including "Pirates of the Caribbean: The Curse of the Black Pearl." His "Iron Man" score was produced with Zimmer as well. Then came "Thrones," Guillermo del Toro's "Pacific Rim," "Person of Interest," and a return to HBO with the score to "Westworld," which is arguably as distinctive as his music for "Game of Thrones" despite sounding nothing like it. Djawadi has also composed a lot of music for video games, like "Medal of Honor." 
Joe Hisaishi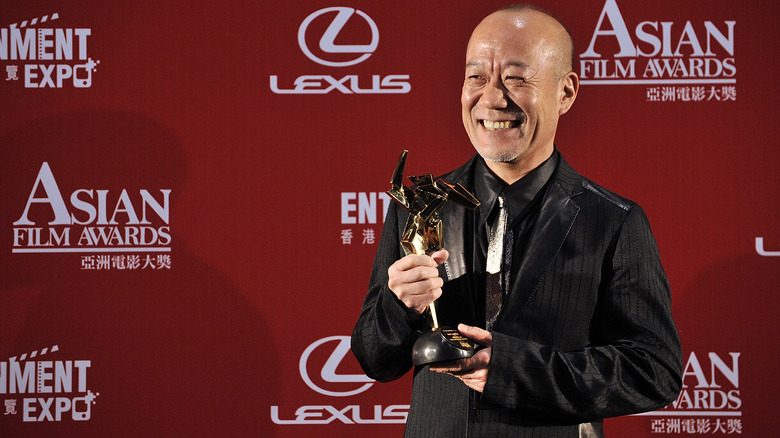 Victor Fraile/Getty Images
If you love the films of Hayao Miyazaki then you know Joe Hisaishi's music. They're joined at the hip, like many of the other composer/auteur pairings on this list. Hisaishi is responsible for the scores behind "Spirited Away," "Ponyo," "Kiki's Delivery Service," "Castle in the Sky," "Princess Mononoke" and dozens of other films. He has won eight Japanese Academy Awards and a Medal of Honor. His music has a minimalist sound that pairs well with Studio Ghibli's simple, moving stories. Besides Miyazaki, Hisaishi has also worked extensively for Japanese director Takeshi Kitano and in particular his film "Hana-bi" ("Fireworks.")
Hisaishi is just his professional name, actually. The Japanese composer was born Mamoru Fujisawa and chose the name "Hisaishi" by translating Quincy Jones' name into Japanese as an homage to the legendary producer. His lengthy career has drawn comparisons to Western composers and producers like Jones, as well as John Williams. 
James Horner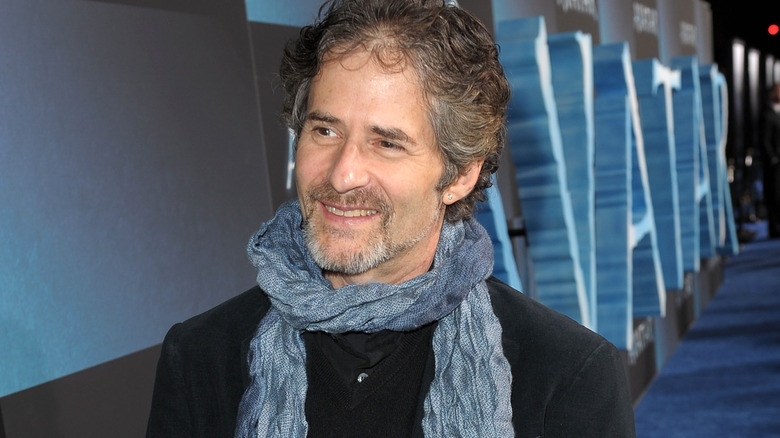 Kevin Winter/Getty Images
The late, great James Horner's "Titanic" score is his most well-known work, and features his signature use of choral voices. Generations of high school bands and orchestras sat down to play his scores at concerts and recitals – not only "Titanic" but also "Braveheart," "The Mask of Zorro" and "Avatar." He worked with his auteur of choice, James Cameron, on "Aliens" as well. 
Horner is one of the "Star Trek" composers Michael Giacchino had to follow, as well, after creating scores for "Wrath of Khan" and "The Search for Spock." He won two Academy Awards, for the "Titanic" score itself and for co-writing "My Heart Will Go On." Horner was nominated eight additional times for scores, including "Apollo 13" and "Field of Dreams" as well as for the original song "Somewhere Out There" from "An American Tail." His work also has a signature trumpet motif that, once you hear it, you'll never be able to un-hear. 
Alfred Newman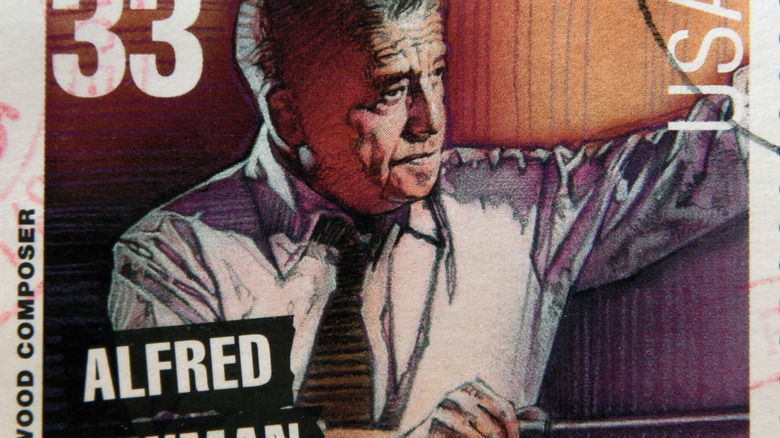 neftali/Shutterstock
The greatest composer of the Golden Age of Hollywood was Alfred Newman. He started conducting Broadway shows as a teenager and by 1930 was invited to come to Hollywood and write film scores by none other than Irving Berlin. Newman went on to become the music director for 20th Century Fox Studios for twenty years, and he still holds the record for Academy Award nominations and wins. 
Alfred Newman is also notable for developing the "Newman System," which is still used by composers today to signal cues for when the music should begin and end as well, as what tempo it should be to best cater to the action or an actor's performance in the scene. Some of his classic film scores you may have heard include the epic "How The West Was Won," "All About Eve," "How To Marry A Millionaire," and "Miracle on 34th Street."