Legacies Season 4: Release Date, Cast, And More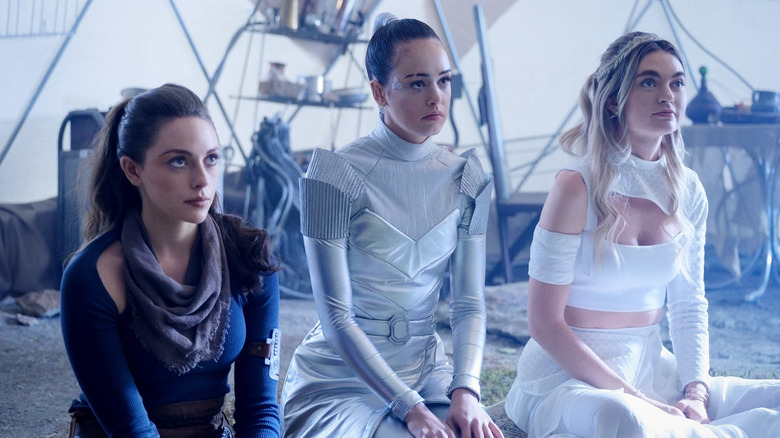 The CW
(Welcome to ...And More, our no-frills, zero B.S. guide to when and where you can watch upcoming movies and shows, and everything else you could possibly stand to know.)
The CW is continuing to keep "The Vampire Diaries" universe alive. "Legacies," a show set in that very universe, has aired three seasons to date and still has more up its sleeve. Season 4 of the fantasy series is set to debut on the network this fall. And for those looking to get in on the action, we're here to give you all of the relevant details on the matter.
Here is everything we currently know about "Legacies" season 4.
Legacies Season 4 Release Date and Where You Can Watch It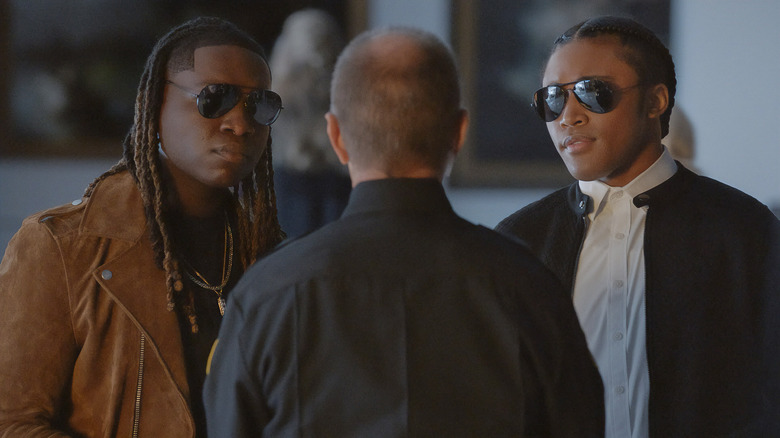 The CW
"Legacies" season 4 will premiere on Thursday, October 14, 2021, on The CW. For those who prefer streaming, the network typically releases episodes of its shows on its website the following day. And for those who prefer the binge option, it will likely be available on Netflix at a later date.
What Is Legacies?
The CW
"Legacies" is a fantasy series that takes place in the same universe as "The Vampire Diaries." It is a spin-off of "The Originals" and includes characters from both previous shows. It takes place within The Salvatore Boarding School for the Young & Gifted and focuses on the up-and-coming generation of gifted youngsters.
Here is the synopsis for Legacies:
Set in The Salvatore Boarding School for the Young & Gifted, and within "The Vampire Diaries" universe, LEGACIES tells the ongoing story of a new generation of supernatural students as they learn what it means to be special in a society that wouldn't understand their gifts. In season two, Hope Mikaelson (Danielle Rose Russell) returned to a world that had forgotten she ever existed and reunited with her former Headmaster, Alaric Saltzman (Matthew Davis). Working together, Hope and Dr. Saltzman ultimately rejoined The Salvatore School to lead their Super Squad of powerful vampires, witches and werewolves, including Lizzie & Josie Saltzman (Jenny Boyd & Kaylee Bryant), MG (Quincy Fouse), Rafael (Peyton Alex Smith) and Kaleb (Chris Lee) and even a Phoenix, her true love Landon (Aria Shahghasemi), into battle against a dizzying horde of fantastic and deadly monsters birthed from the Malivore Pit ... and their old nemesis, The Necromancer, who was determined to resurrect Malivore. As season three begins, Hope has risked everything to pull her friends back from the brink of a monstrous prophecy that threatened to doom them all. But when a heartbreaking loss shatters her whole world, Hope Mikaelson will be forced to fight fate itself.
Legacies Season 4 Showrunner, Crew, and More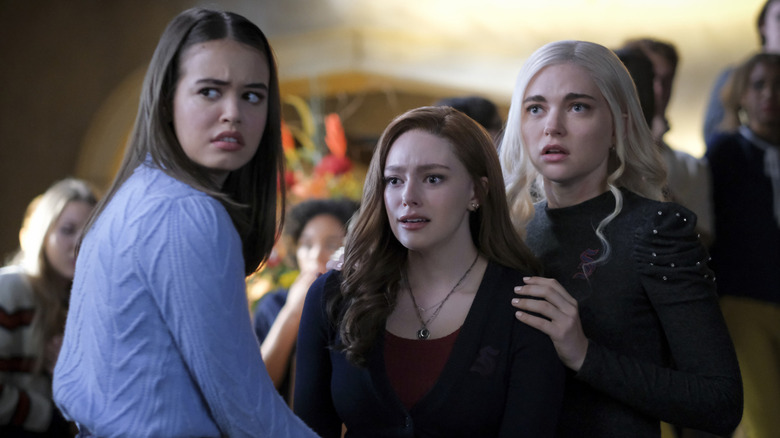 The CW
Brett Mathews serves as showrunner of "Legacies." The show was created by Julie Plec, who also serves as an executive producer alongside Matthews ("The Vampire Diaries"), Leslie Morgenstein ("Pretty Little Liars"), and Gina Girolamo ("The Originals").
Legacies Season 4 Cast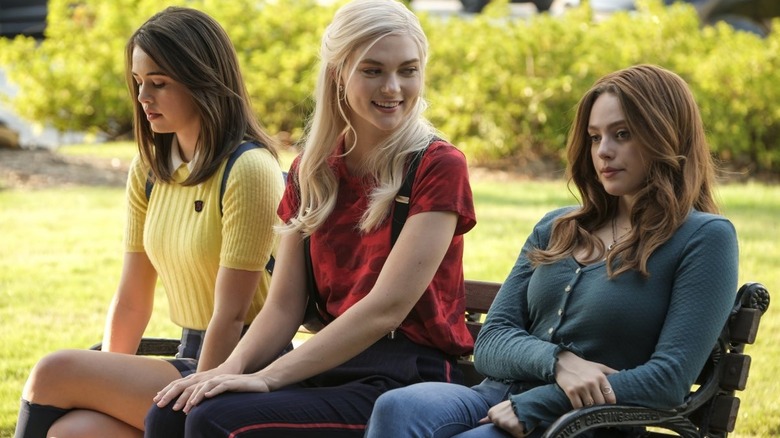 The CW
The majority of the core cast is expected to return for "Legacies" season 4. This includes Danielle Rose Russell as Hope Mikaelson, Jenny Boyd as Lizzie Saltzman, Kaylee Bryant as Josie Saltzman, Quincy Fouse as Milton "MG" Greasley, Aria Shahghasemi as Landon Kirby, Peyton Alex Smith as Rafael, Chris Lee as Kaleb, Leo Howard as Ethan Mac, Ben Levin as Jed, with Matthew Davis as Alaric Saltzman. Additionally, Omono Okojie has been promoted to a series regular this year. So we'll be seeing more of Cleo Sowande.