Thai Cave Rescue Movie Will Feature The Actual Navy SEALs Recreating Their Mission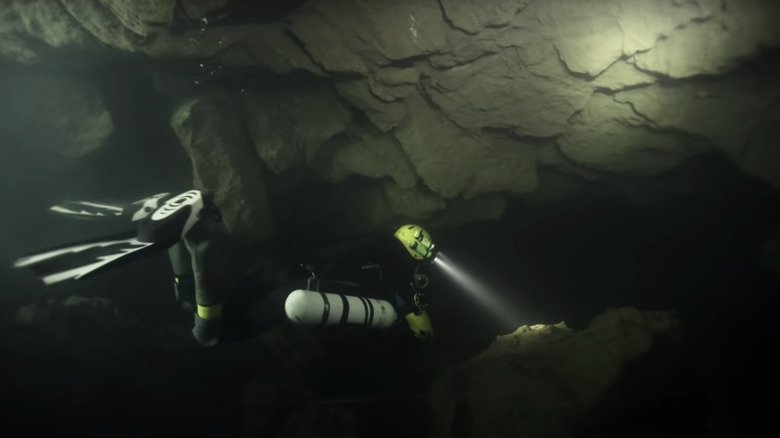 National Geographic
Since the Tham Luang cave rescue in 2018 (colloquially known as the "Thai cave rescue" in the Western world, because it happened in Thailand), we've heard rumblings of more than one movie based on the incident. Last year, came news that Jimmy Chin and Elizabeth Chai Vasarhelyi, the Oscar-winning documentary filmmakers behind "Free Solo," were working on one such movie, which now goes by the title of "The Rescue."
Now, more details are coming to light about Chin and Vasarhelyi's approach to making this documentary. And it sounds like they are going "The 15:17 to Paris" route with "The Rescue."
"The Rescue" premiered at the Telluride Film Festival on September 2, and 10 days later, on September 12, it also screened at the Toronto International Film Festival. That's where The Wrap caught up with Chin and Vasarhelyi, who explained some of their process as documentarians, and what viewers can expect to see in "The Rescue." Here's what Vasarhelyi said:
"It's footage from news cameras — we're piecing together a CNN shot and a local Thai news shot and together, they make a scene — but we decided to do reenactments with the actual divers, reenacting the events."
The 15:17 to Thailand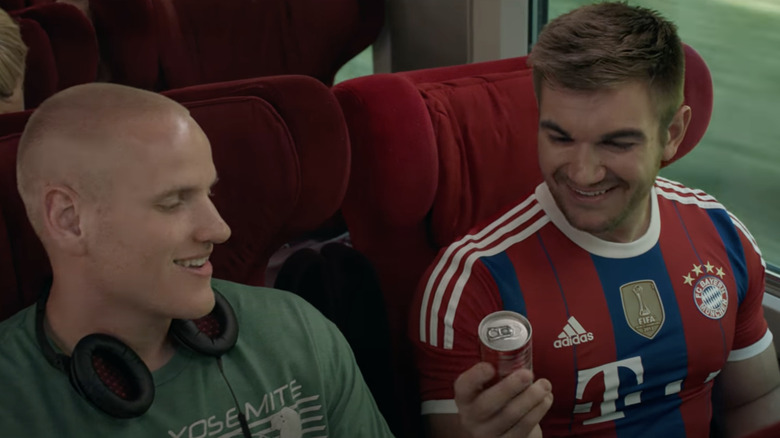 Warner Bros. Pictures
"The 15:17 to Paris" was Clint Eastwood's film about the 2015 Thalys train attack. It was notable for being a dramatization of real events, with the people involved in those events playing themselves. The film was based on an autobiography by three self-described "American heroes," who subdued a gunman on a train between Amsterdam and Paris.
"The Rescue" is a little different in that it is a documentary, not a drama. It's based on a news story that gripped the international press three years ago, when a junior association football (or soccer) team, kids from ages 11 to 16, got trapped in a cave with their coach. Chin and Vasarhelyi opted to have divers reenact their rescue swim, and they also sought to integrate existing footage from Thai Navy SEALs. Vasarhelyi explained:
"We had heard this rumor – the divers told us they remember cameras and GoPros but no one had seen the footage. It was always this holy grail — we thought the Thai Navy SEALs had footage, and for two years we negotiated with these Thai Navy SEALs, but again, it's something that couldn't happen over Zoom. When we got vaccinated, we went to Thailand, we thought it would be 90 minutes of stuff but it turned out to be 87 hours of footage."
There was one further catch in that all the footage was in Thai and had to be translated.
Ron Howard has his own Thai cave rescue movie coming, with some big-name actors attached to it: Viggo Mortensen, Colin Farrell, and Joel Edgerton. If you want to see something closer to real life, you can check out "The Rescue," which is a National Geographic production and will be distributed by Greenwich Entertainment in the U.S.