Is Zombieland 3 Ever Going To Happen? Here's What We Know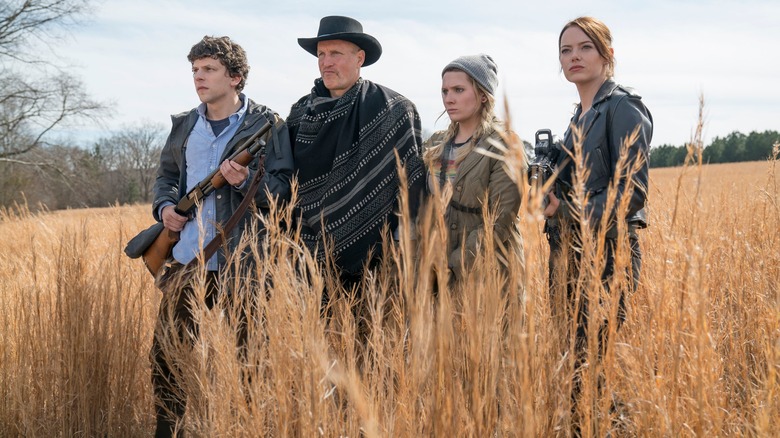 Sony Pictures
(Welcome to Will There Be a Sequel?, a series where we answer that question and explore what comes next.)
"Zombieland" was released in the fall of 2009 and ended up becoming a bit of a surprise, both critically and commercially. Fun, inventive, and (perhaps most importantly) successful, it paved the way for a sequel. Albeit a decade after the original came out. "Zombieland: Double Tap" arrived 10 years later and, as luck would have it, lightning struck twice. Critics and fans mostly dug it. Sony dug the fact that it also made money. So, we're left with the question: are we getting "Zombieland 3"?
Here is everything we know about a potential third "Zombieland" movie.
Did Zombieland: Double Tap Leave the Door Open for a Sequel?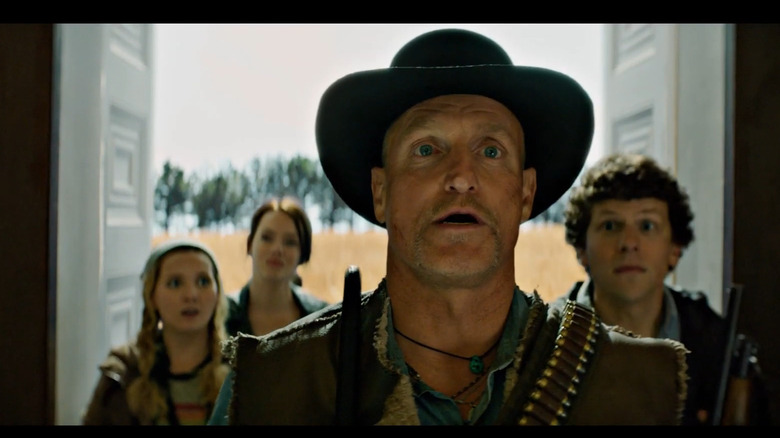 Sony Pictures
Before diving into what has been said on the record by those involved, we should discuss where "Zombieland: Double Tap" left off. Tallahassee (Woody Harrelson), Columbus (Jesse Eisenberg), Wichita (Emma Stone) and Little Rock (Abigail Breslin) had their fair share of troubles throughout the movie. A breakup. Little Rock's desire to grow up. Things got dicey. But, in the end, they all came together to fight the epic zombie-filled battle at Babylon.
Most importantly, our protagonists all survived the ordeal. And the world is still full of zombies. So, in short, the door was left wide open for a continuation of some kind in the future. Assuming that's something Sony wants to explore, there should be plenty of ways to go about it without too much difficulty.
The Team Has Ideas for Zombieland 3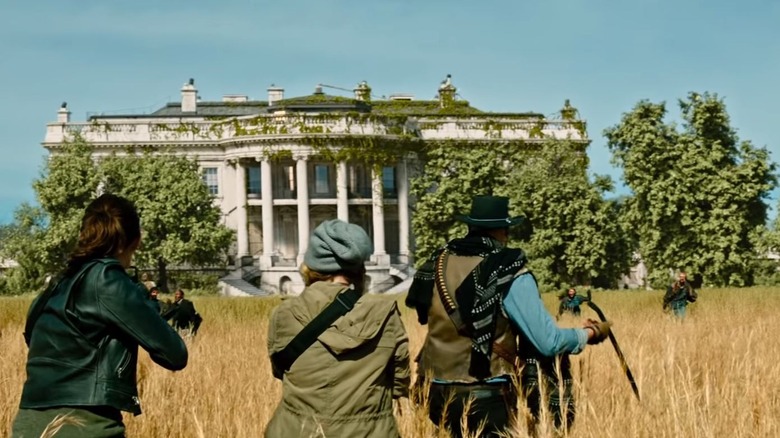 Sony Pictures
While we haven't heard much on the topic lately, "Zombieland 3" is certainly in the cards. Director Ruben Fleischer, who helmed both installments in the franchise, has gone on the record saying he has some ideas of where to take things. In an interview (conducted by yours truly) around the time "Zombieland: Double Tap" was hitting theaters, the filmmaker told me some of his vague ideas for the proposed sequel:
"One idea that was brought up that I think would be cool is seeing what's going on in other parts of the world, which would be exciting for me. Let's imagine the movie beginning with them all getting off a boat and landing someplace and seeing what that's like. You know, just not shooting me in Atlanta again. Hawaii sounds nice this time of year... nights in February in Atlanta are really cold. I wouldn't be made to see what's going on in Turks and Caicos. What they're zombie virus was."
Indeed, the entire world is consumed by zombies and we've seen but a small fraction of it. There is much to explore. In another interview with Entertainment Weekly, Fleischer explained that the gang might get back together in 2029 to take a trip to Z-Land once again:
"Emma said, she thought it would be fun if we did one of these every 10 years. Knowing that Woody's just the healthiest guy there is, he's going to outlive all of us, and so we can just keep doing them every 10 years, 'til the end of time."
All of this to say, there is interest from those involved, and there are at least vague story ideas floating around. It certainly could happen. But Sony, as of this writing, has not confirmed anything officially. So it's all theoretical right now.
Is Zombieland 3 Good Business?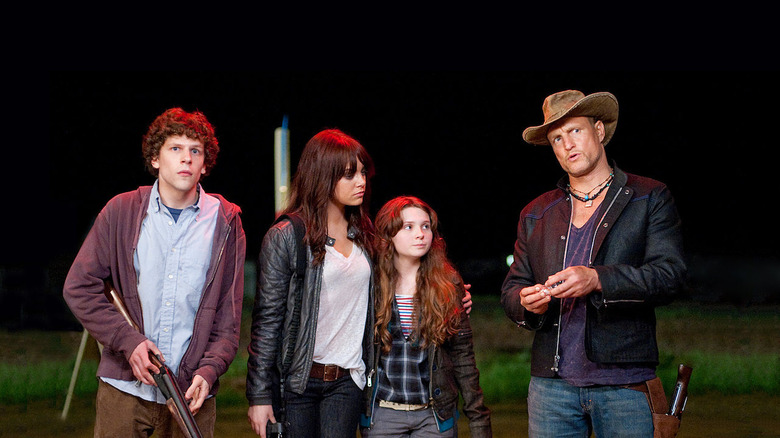 Sony Pictures
This could be the biggest question for those who want to see another "Zombieland" sequel; is it good for business? Let's look at the numbers.
"Zombieland" earned $102 million at the box office working from a budget said to be in the $24 million range. Not only that, it apparently earned a super solid $53 million on the home video market. It did quite well. No doubt about it. "Zombieland: Double Tap" also did quite well, taking in $122 million at the box office. However, the home video market has dipped significantly in the last decade. It made a reported $16 million on home video. The sequel was also far more expensive at $45 million before marketing. Even so, Sony surely made a good chunk of change with returns like that.
The simple answer to the question? Yes. On paper, this seems like a decent business proposition. Unfortunately, we are dealing with some of the busiest people in showbusiness. Aside from the cast, writers Paul Wernick and Rhett Reese, also of "Deadpool" fame, are booked solid. So getting everyone together might be tough. And expensive. So while this could easily be in the cards at some point down the line, it likely isn't happening soon.