The Morning Watch: The Matrix Resurrections Trailer Easter Eggs, Behind The Scenes Of Cinderella & More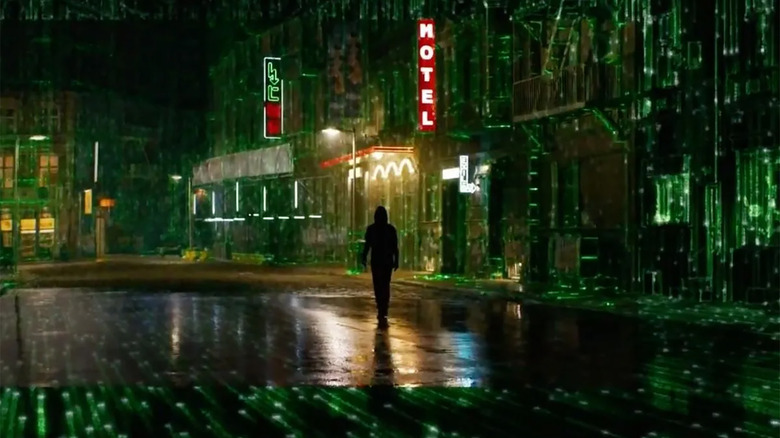 Warner Bros. Pictures
(The Morning Watch is a recurring feature that highlights a handful of noteworthy videos from around the web. They could be video essays, fan-made productions, featurettes, short films, hilarious sketches, or just anything that has to do with our favorite movies and TV shows.)
In this edition, take a closer look at the trailer for "The Matrix Resurrections" with a video breaking down some Easter eggs, hidden details, and more. Plus, go behind the scenes of the modern retelling of the classic fairytale "Cinderella" starring Camilla Cabello. And finally, check out a new episode of the "What We Do in the Shadows" after show with a couple cast members joining co-star Harvey Guillen.
The Matrix Resurrections Trailer Easter Eggs
First up, the internet was abuzz last week after the debut of the first trailer for "The Matrix Resurrections," the new sequel digging back into the hit sci-fi action franchise that seemed to wrap up nearly 20 years ago. ScreenCrush has taken a deep dive into all the footage within the first trailer to point out some Easter eggs, callbacks, and other hidden details you might have missed. So take the red pill, and welcome to the real world all over again.
Behind the Seams of Cinderella
Next, Amazon recently debuted a new version of "Cinderella" directed by Kay Cannon, who was at the helm of the high school sex comedy "Blockers" and the writer of the a capella comedy sensation "Pitch Perfect." In this featurette, see how Cannon infused the well-known classic fairytale with some modern energy and a catchy soundtrack with the help of star Camilla Cabello.
After the Shadows - Episode 2
Finally, a new episode of "After the Shadows" has arrived, focusing on the third episode of the third season of "What We Do in the Shadows." After a rivalry kickball game with the werewolves, star Kayvan Novak and guest star Aida Turturro sat down with cast member Harvey Guillen to talk about the roller coaster of emotions between their two characters. Find out some fun details from production of the show and more before a new episode of "What We Do in the Shadows" arrives later this week.