Under-Seen Horror Gem The Guest Is Getting A 4K Release This October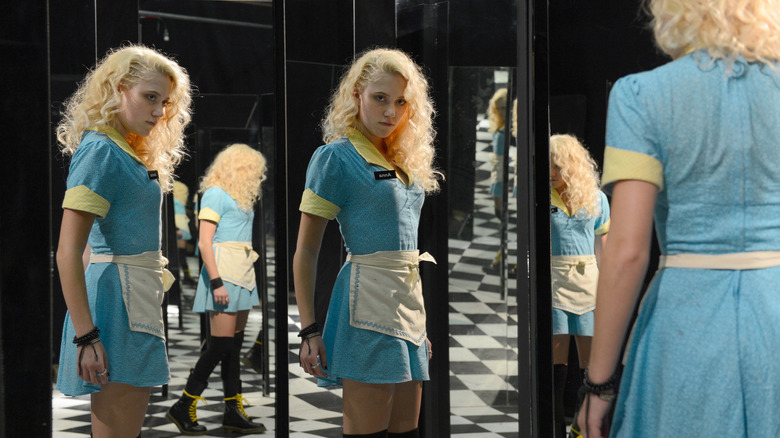 Snoot Entertainment
Could the colors of the Halloween Dance get even more vivid? We're about to find out. UK company Second Fight Films is giving Adam Wingard's "The Guest" the 4K Ultra HD treatment! The stylistic 2014 thriller arrives October 25, just in time for Samhain.
Helmed by the same writer-director duo who brought forth the 2011 hide-n-seek thriller "You're Next," Adam Wingard and Simon Barrett's "The Guest" stars Dan Stevens (of "Downton Abbey" fame, but he's a bit more coarse here), as young soldier David Collins who shows up at the Peterson family home, claiming to be a friend of their late son who was killed in action. He gets a warm welcome from all but teenage daughter Anna (Maika Monroe, "It Follows"), who suspects that David might be responsible for a growing number of deaths in the town. "John Wick" fans might be further enticed to hear that Lance Reddick is in it, he's pissed off, and he has a gun. If that's not enough to get you on board with this banger of a movie, I can only ask why you hate cinema.
The Breakdown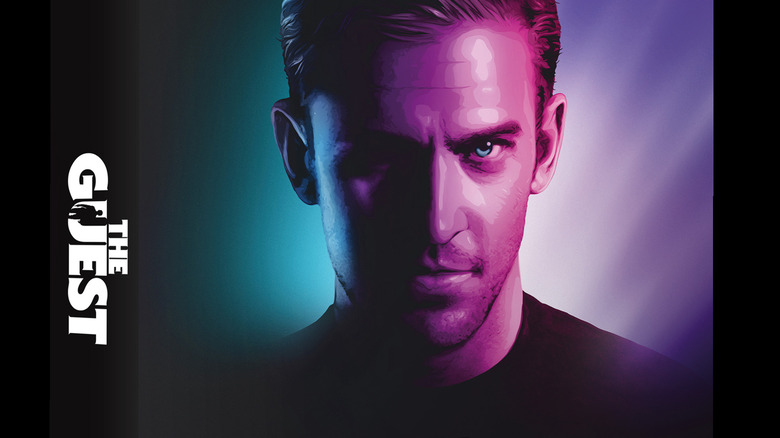 Second Sight Films
Special Features include:
Limited Edition of 5,000

4K / Blu-ray dual format release

Brand new grade for both formats supervised by Director Adam Wingard

UHD presented in Dolby Vision HDR

New commentary by Director Adam Wingard and Writer Simon Barrett

Archive commentary by Adam Wingard and Simon Barrett

The Uninvited Guest: a new interview with Actor Dan Stevens

A Perfect Stranger: a new interview with Actor Maika Monroe

By Invitation Only: a new interview with Adam Wingard and Simon Barrett

Producing The Guest: a new interview with Producers Keith Calder and Jess Wu Calder

Light and Fog: a new interview with Director of Photography Robby Baumgartner

Lightning Strikes: a new interview with Production Designer Tom Hammock

The Sounds of The Guest: a new interview with Composer Steve Moore

Deleted / Alternate Scenes, Outtake Gag with optional Director commentary
Limited Edition contents include a high falutin' rigid slipcase with new artwork by Adam Stothard, six collector's art cards, and a 160-page book with new essays by genre experts Tim Coleman, Zena Dixon, Craig Ian Mann, and Zoë Rose Smith, a Script-to-Screen feature with storyboards, behind the scenes pictures, and soundtrack notes from Adam Wingard himself.
The limited edition will also have a soundtrack CD featuring various artists, which is perhaps the element I'll look forward to the most. Alexa, play "Anthonio (Berlin Breakdown Version)" by Annie.