Here's Why Shang-Chi And Eternals Might Not Get Released In China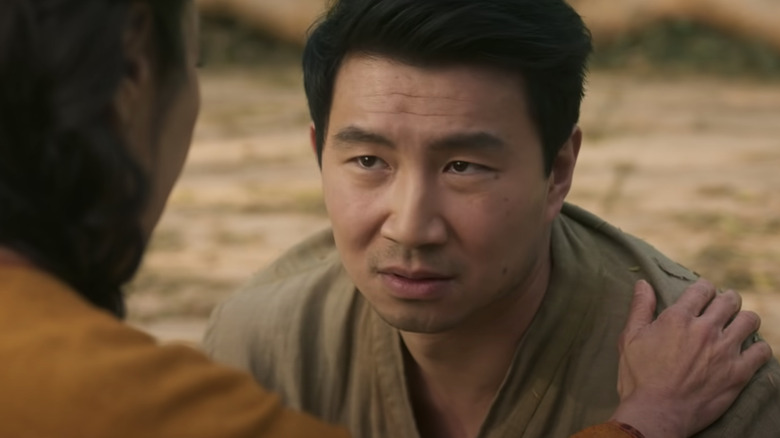 Marvel Studios
Phase Four of the Marvel Cinematic Universe is off to a rocky start in China. "Black Widow" still hasn't been released and the future of "Shang-Chi and the Legend of the Ten Rings" and "Eternals" is in doubt.
"Shang-Chi" star Simu Liu and "Eternals" director Chloé Zhao are both Chinese-born, but they've each run into trouble now over comments they made earlier in their careers about China. This week, Deadline reports that an old 2017 interview with Liu resurfaced, where he spoke of his parents' experience living under Communist rule, and where he referred to China as a "third world" country with people "dying of starvation."
This caused a stir on Chinese social media, making it unlikely — amid ongoing geopolitical tensions with the U.S. — that the Chinese government and its propaganda arm will approve "Shang-Chi" for release. "Eternals" may now also face a tough road to release given the previous situation with Zhao.
Liu is Canadian but Zhao is still a Chinese citizen, and earlier this year, she became the first Asian woman to win the Oscar for Best Director. In a 2013 interview, however, she had criticized Chinese censorship, only to find her own film at the receiving end of it in 2021. In her home country, the Chinese Communist Party (CCP) censored any online mention of her film, "Nomadland," which also won Best Picture.
The World's Biggest Box-Office Market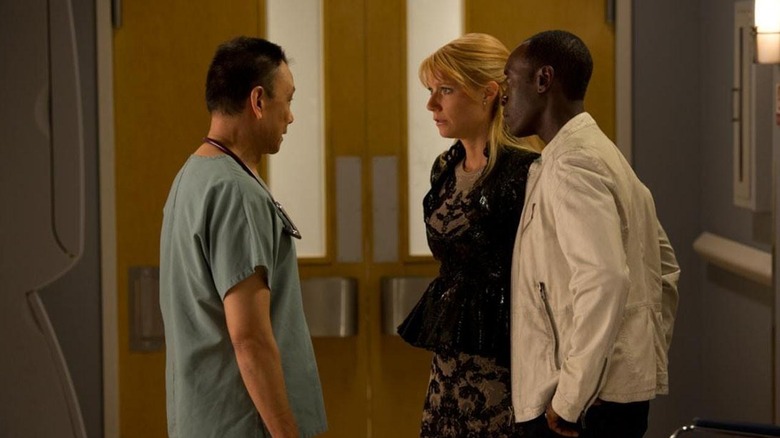 Marvel Studios
For perspective, in China right now, it's as if the MCU ended with "Avengers: Endgame" and "Spider-Man: Far from Home." I happened to see "Iron Man 3" in Shanghai in 2013, and it was interesting to watch a slightly different cut of the film unfold onscreen, with added scenes playing up the subplot of the Chinese Dr. Wu (Wang Xueqi) and his assistant, played by Fan Bingbing.
Marvel is by no means the only Hollywood studio that has tried to cater to China, the world's biggest box office market, with its blockbusters. This latest controversy with Liu and Zhao only hammers home how precarious the situation has become for studios that rely on international grosses in China to prop up their tentpoles.
The CCP can be unpredictable. This week, per The Hollywood Reporter, James Wan's "Malignant" also became "the first R-rated U.S. horror movie to ever score distribution in China." It's going straight to streaming there the same day it hits theaters domestically in the U.S. Wan is Australian but he is of Chinese descent.
The last Hollywood movie to see a theatrical release in China was "Free Guy" starring Ryan Reynolds. With the CCP taking an increasingly hard-line stance in recent months (perhaps also because of the pandemic), it only underscores how a different kind of cancel culture, for lack of a better term, has taken shape in certain box-office territories abroad.
From a purely business standpoint, Hollywood filmmakers exercising their free speech may need to be more careful with what they say about China — now or anytime in their career — if they hope to ever enter the Chinese market.