The Great North Season 2: Release Date, Cast, And More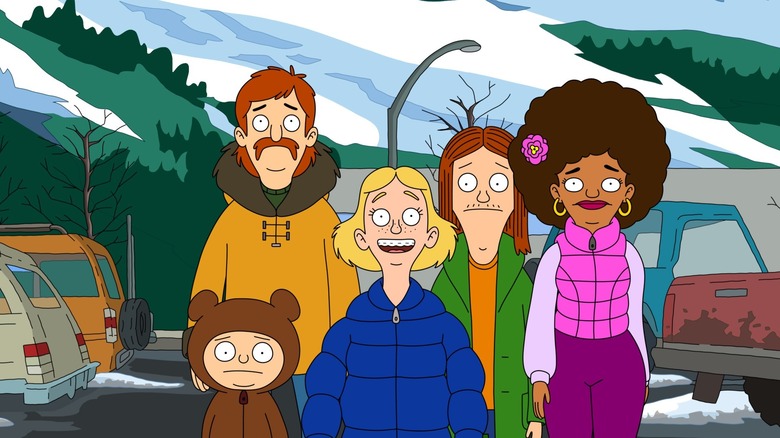 Fox
(Welcome to ...And More, our no-frills, zero B.S. guide to when and where you can watch upcoming movies and shows, and everything else you could possibly stand to know.)
If you're looking for the best in adult animation, Fox continues to look like the place to be. "The Simpsons" just keeps trucking along, having recently completed its 32nd season with another two more on the way. "Duncanville," an animated sitcom created by Mike Scully, Julie Thacker Scully, and Amy Poehler, debuted in 2020 and was renewed for a third season earlier this year. Dan Harmon's Ancient Greek mythology comedy "Krapopolis" is set to debut in 2022. Both "Family Guy" and "Bob's Burgers" will also be extended another two seasons. And that brings us to "The Great North."
Coming from "Bob's Burgers" scribes Wendy Molyneux and Lizzie Molyneux-Logelin, "The Great North" debuted on January 3, 2021 and will premiere its second season later this year, and has already been renewed for a third. How's that for confidence? Maybe you haven't quite gotten around to this show just yet or you want to know everything you need to be prepared for future episodes. Either way, we've collected all the relevant information out there about "The Great North" so you don't have to. Read on for more!
The Great North Season 2 Release Date and Where to Watch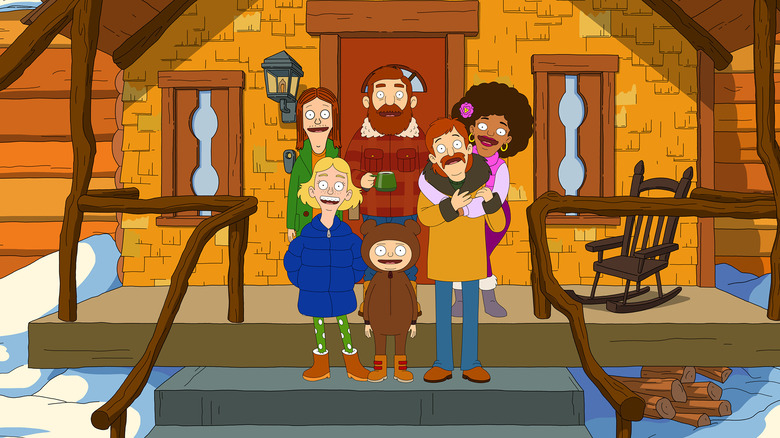 Fox
Season 2 of "The Great North" will debut on Fox on Sunday, September 26, 2021 at 8:30 P.M. EST. The first season consisted of 11 total episodes released weekly between January and May 2021 and is currently available for streaming on Hulu. Season 2 is slated for 12 episodes and cord-cutters can expect to see the season made available on Hulu at some point as well.
What is The Great North?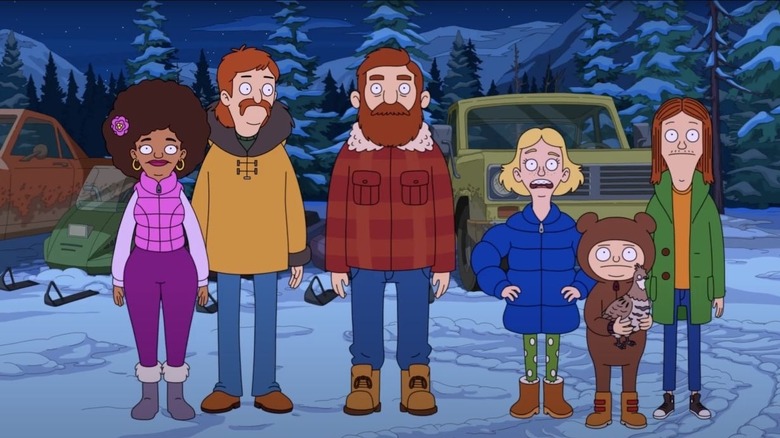 Fox
"The Great North" is an episodic, animated comedy centered on a dysfunctional family that lives in Alaska. The series is described as follows:
Follow the Alaskan adventures of the Tobin family, as a single dad, Beef, does his best to keep his weird bunch of kids close – especially his only daughter, Judy, whose artistic dreams lead her away from the family fishing boat and into the glamorous world of the local mall. Rounding out the family are Judy's older brother, Wolf, and his fiancé, Honeybee, her middle brother, Ham, and ten-year-old-going-on-fifty little brother, Moon. While their mother is not in the picture, Judy seeks guidance from her new boss, Alyson, and her imaginary friend, Alanis Morissette, who appears to her in the northern lights.
The Great North Season 2 Showrunner, Crew, and More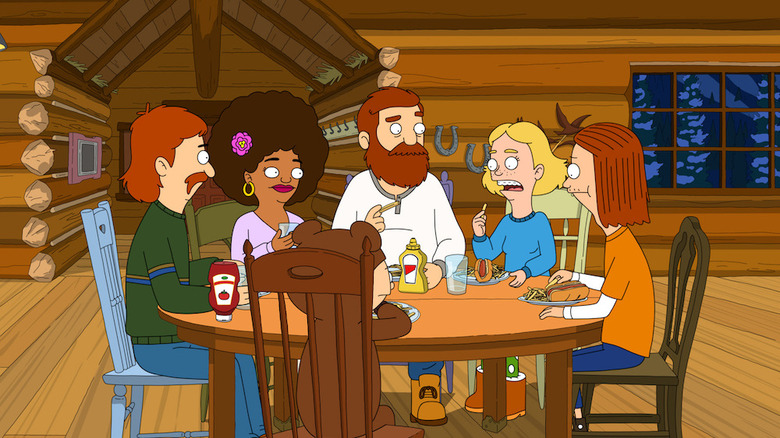 Fox
"The Great North" is written and co-created by Lizzie Molyneux-Logelin, Wendy Molyneux, and Minty Lewis, all three of whom serve as executive producers along with Loren Bouchard. The directors for the first season included names such as Carlos Ramos & Casey Crowe, Joel Moser, Will Strode, Carlos Ramos & Paul Scarlata, and Neil Graf, who helmed three of the 11 episodes.
The Great North Season 2 Cast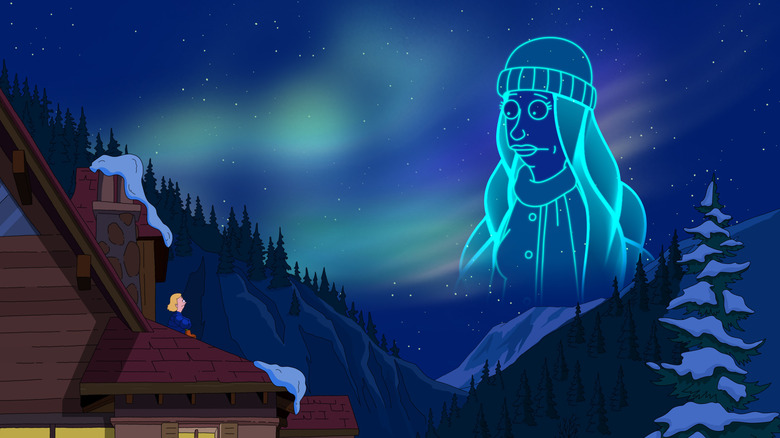 Fox
The voice cast for "The Great North" is an impressive one, with Fox apparently sparing no expense. Nick Offerman leads the ensemble as Beef Tobin, the single father and divorced husband left to take care of his four children as he balances his job as a fisherman. Jenny Slate stars as the 16-year-old Judy, Beef's only daughter. Will Forte is the voice of Wolf, Beef's eldest son. Dulcé Sloan is cast as Honeybee Shaw, Wolf's wife and a relative outsider to the close-knit Alaskan community. Paul Rust is Ham, Beef's middle son who happens to be openly gay and is particularly close with his sister Judy. Aparna Nancherla voices Beef's youngest son, Moon. Megan Mullally portrays Alyson Lefebvrere, Judy's boss, and the cast is rounded out with Canadian singer Alanis Morissette playing, well, herself. Or rather, she plays Judy's interpretation of the singer who only appears to her through the frequent spectacles of the Aurora Borealis.