No Time To Die Is The Longest James Bond Movie Ever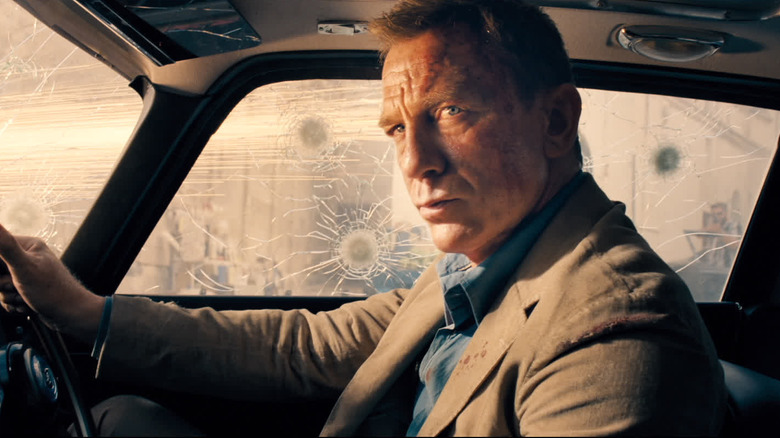 MGM
We've got some news for you, James Bond fans. Whether or not it's good news or bad news is going to largely be up to the individual to decide. "No Time to Die," Daniel Craig's upcoming (and long-awaited) swan song as 007, is going to be a long goodbye as it is reportedly the longest Bond movie ever. Plan your bathroom breaks accordingly.
Per IndieWire, Craig's fifth and final go-around as Bond clocks in at a whopping 163 minutes. Distributors have reportedly been informed of the runtime ahead of advance tickets sales, which will open to the public on September 17 at 9:00 A.M. EST. Again, plan accordingly. Additionally, it was revealed that showtimes will begin at 7:00 P.M. on Thursday, October 7. But the big news here is that hulking, nearly three-hour runtime.
Bond Has Plenty Of Time to Die, Apparently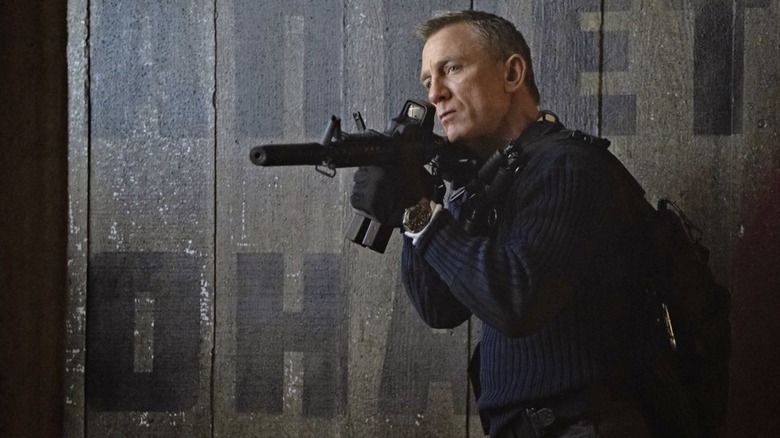 MGM
The 007 franchise has been trending long as of late. 2015's "Spectre," which was remarkably the last time the iconic MI6 spy has graced our screens, clocked in at 148 minutes. It was the previous record-holder for the longest running time in the franchise. Director Cary Joji Fukunaga added a whole 15 additional minutes. "Dr. No," the first Bond movie, clocks in at one hour and 50 minutes. Ah, the good old days.
However, it's really about what is accomplished during that time, more than it is about the runtime itself. "Heat" and the "Lord of the Rings" movies are three-ish hours and they totally work. Yet, plenty of 90-minute movies are also quite great. Rumor has it "Venom: Let There Be Carnage," which opens just one week before "No Time to Die," is just 90 minutes long.
No Time to Die Has Been a Long Time Coming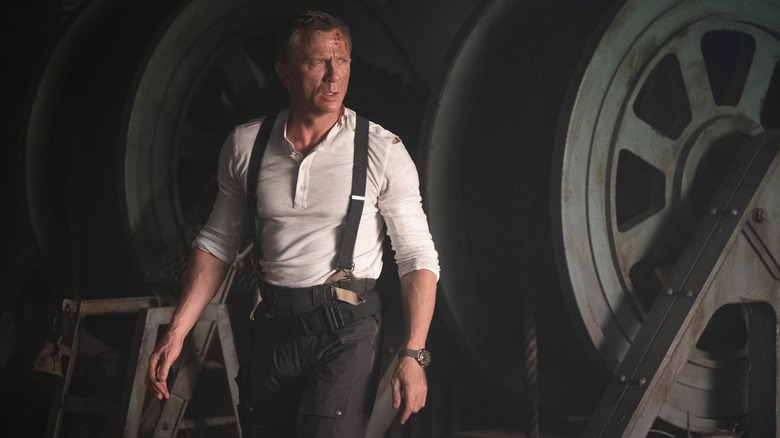 MGM
"No Time to Die" was among the first major Hollywood release to be delayed by the pandemic. It was originally scheduled to arrive in early 2020, but Bond relies on a robust global audience to make enough money. As such, MGM had to wait it out. Even though things are still far from firm at the box office right now, they simply couldn't wait any longer. So, we're getting this movie next month, no matter what.
The cast also includes Léa Seydoux, Lashana Lynch, Ben Whishaw, Naomie Harris, Jeffrey Wright, Christoph Waltz, Ralph Fiennes, Rory Kinnear, Ana de Armas, Billy Magnussen, Dali Benssalah and David Dencik.
"No Time to Die" hits theaters on October 8, 2021.
Bond (Daniel Craig) has left active service and is enjoying a tranquil life in Jamaica. His peace is short-lived when his old friend Felix Leiter (Jeffrey Wright) from the CIA turns up asking for help. The mission to rescue a kidnapped scientist turns out to be far more treacherous than expected, leading Bond onto the trail of a mysterious villain (Rami Malek) armed with dangerous new technology.